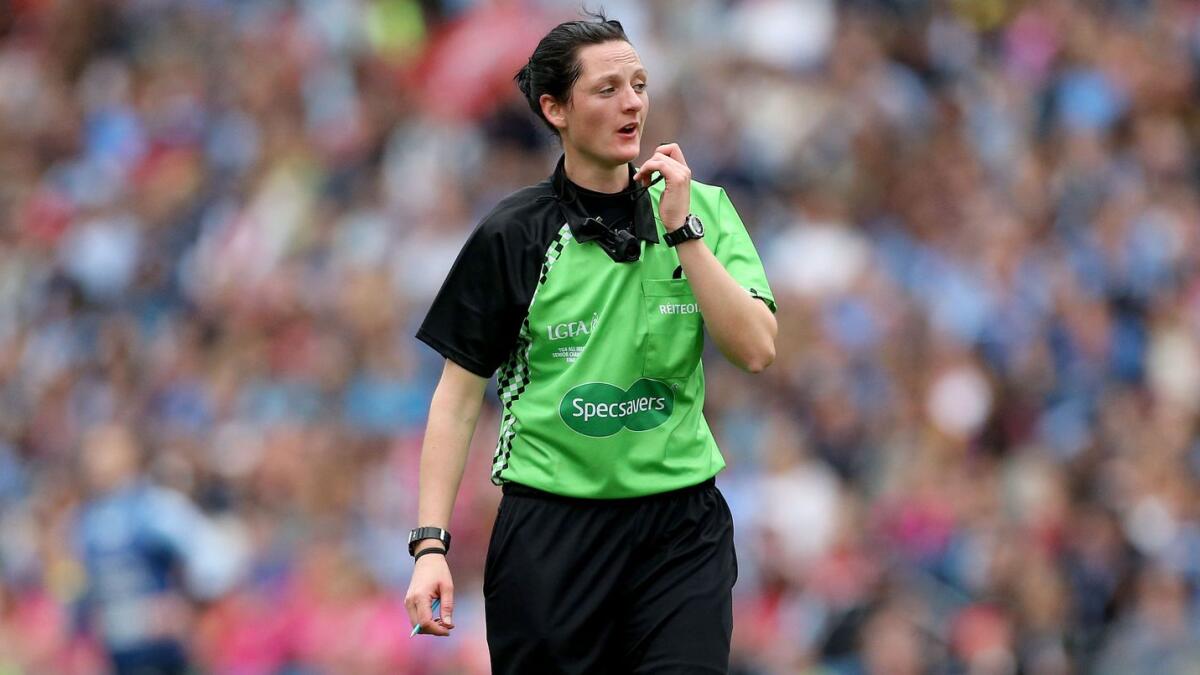 Farrelly makes history with county final appointment
GAA news
History will be made next Sunday at Kingspan Breffni as Margaret Farrelly will become the first female referee ever to take charge of a men's county Senior Championship final.
The Laragh United clubwoman was confirmed today as the woman in the middle for the replay between Gowna and Ramor United, which throws in at 2.30pm.
Farrelly was linesperson for the drawn game yesterday.
'Maggie' has been a trailblazer for female referees, having been the first woman to referee a men's inter-county fixture when taking charge of the 2015 Ulster Minor Football Championship quarter-final between Fermanagh and Antrim.
A year later, she refereed her first senior men's inter-county game, a McKenna Cup tie involving Fermanagh and St Mary's.
Speaking earlier this year on a Sport Ireland seminar, Farrelly said: "Starting out when I made my debut as an inter-county GAA referee, 'history making', 'barriers', and 'gender', all that kind of terminology was used.
"What we are hoping for in the future is that we can take these words away, that it is no longer about gender, that it is just a referee that turns up to referee a game, that we shouldn't have to distinguish between male or female referees, that it is just a referee, and hopefully that these headlines will be diminished, the glass ceiling is broken, and that many more people will follow in the footsteps of the likes of myself."
Standby referee on Sunday will be Noel Mooney, linesman is Joe McQuillan and fourth official is Martin Sexton.