THIS WEEK - Gamechanger: AI and You
TV WEEK (Wednesday 15th to Tuesday 21st)
TOP SPECIALS
The Skinny Jab Uncovered (BBC 3, Wednesday 15th, 10pm)
Journalist Pria Rai investigates the phenomenon of the 'skinny jab', looking at where the drugs are coming from, and the black markets hidden in plain sight. Social media feeds are flooded with influencers pushing jabs that act as appetite suppressants, for a fraction of the price.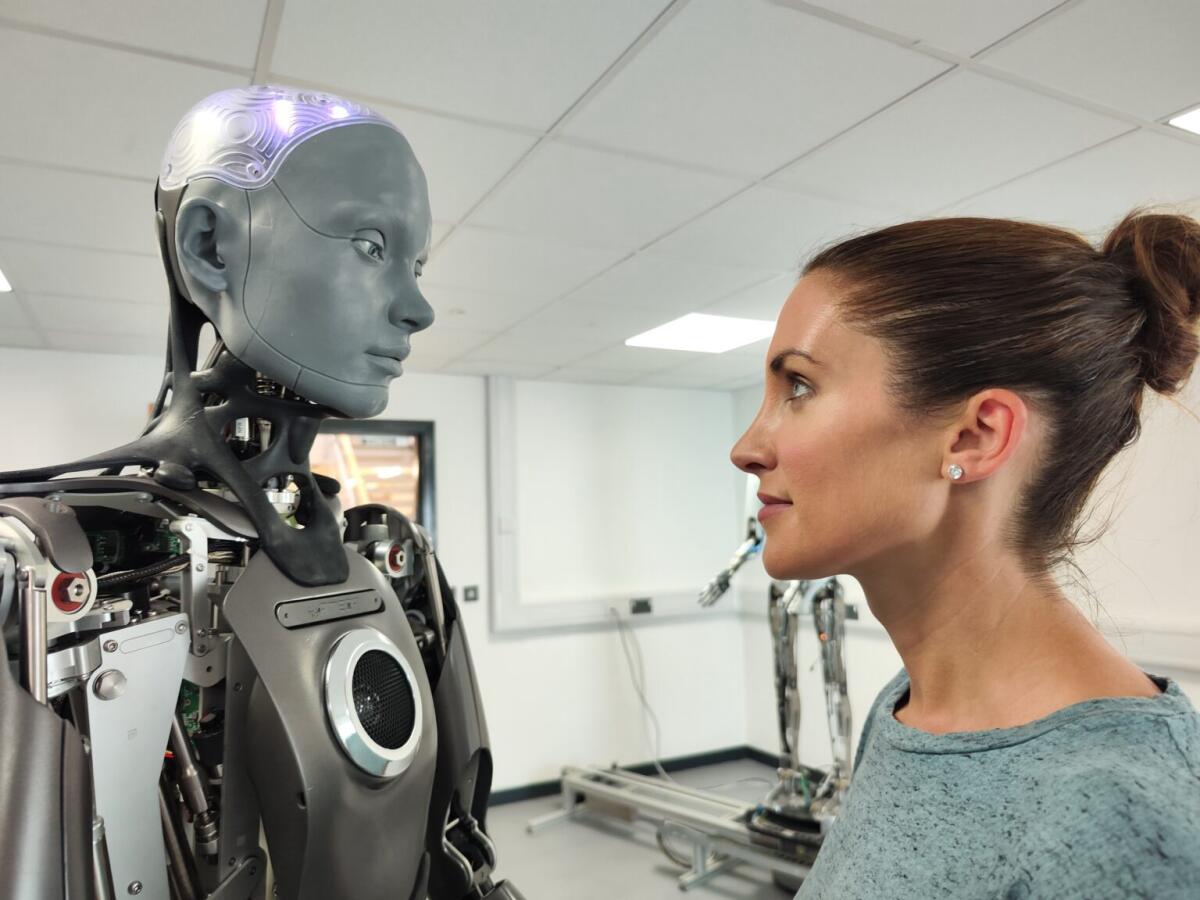 Gamechanger: AI and You (RTÉ 1, Thursday 16th, 10.15pm)
Journalist Anne-Marie Tomchak takes a look at how we need to adapt as the increasing power and influence of AI on our lives becomes clear. This has been a game changing year and the use of generative AI models like Chat GPT is now commonplace. The positive developments in areas like health, education and climate action are weighed against the negatives – the scourge of misinformation and the threat to jobs.
Angel Headed Hipster: The Songs of Mark Bolan and T Rex (Sky Arts, Friday 17th, 9pm)
The first documentary to explore the complex music and lyrics of Marc Bolan and T Rex. Using archival performances, interviews with Elton John and Ringo Starr, plus filmed musical interpretations by artists such as Nick Cave, Joan Jett, Macy Gray and U2.
JFK: The Home Movie That Changed The World (ITVX)
Only one person filmed the assassination of President John F Kennedy from beginning to end – and this film brings together for the first time Abraham Zapruder's historic footage with his own words to provide a unique insight into the historic moment. Airing ahead of the 60th anniversary of the assassination, on November 22, the film features eye-witness testimony from spectators, police outriders and photographers of that fateful day.
WATCH OF THE WEEK
Tomorrow, Tonight (RTÉ 1, Wednesday 15th, 9.35pm)
Ireland 2050, a docu-drama set 27 years in the future, presented by Mark Little and Carla O'Brien, on a seismic night as climate change pushes the planet to a moment of crisis. At the United Nations in New York, the leaders of the world gather for a make-or-break climate summit to save the planet – as the world stands waiting for the outcome.
BEST FILMS
My Old Lady (BBC 2, Wednesday 15th, 11.45pm)
A New Yorker (Kevin Kline) discovers that the vast Paris apartment he inherited from his estranged father is already occupied by a refined retiree (Maggie Smith) and her protective daughter (Kristin Scott-Thomas). Cue 'cute meet' music and a Yank who discovers there's more to gay Paree than the Eiffel Tower.
All The President's Men (BBC 4, Thursday 16th, 10.30pm)
Two green reporters working for the Washington Post, Bob Woodward (Robert Redford) and Carl Bernstein (Dustin Hoffman), delve into the botched 1972 burglary of the Democratic Party headquarters at the Watergate apartment complex. With the help of a mysterious source, Deep Throat, they discover a trail leading directly to the White House.
The Death Of Stalin (RTÉ 2, Sunday 19th, 9pm)
When dictator Joseph Stalin dies in 1953, his government cronies engage in a frantic power struggle to become the next Soviet leader, including Malenkov, Khrushchev and sadistic secret police chief Lavrenti Beria. A serious historical episode made darkly hilarious in a script by Armando Iannucci.
CLASSIC MOVIE
The Runway (RTÉ 1, Friday 17th, 11.50pm)
Inspired by the true story of a South American pilot who crashed his plane in a field near Mallow, County Cork in 1983. Against all odds, the people of the town came together to build a runway to get him home – an event that caught the imagination of the nation and the world. Kerry Condon and Demien Bichir star.
KIDS STUFF
Anam – Songs for Hearts and Minds (RTÉ 2, Thursday 16th, 11.05pm)
Showcasing a diverse group of Irish and international talents, inspiring live performances set in the beauty of remarkable historic landmarks. In this episode at Limerick's Desmond Castle, performances from singer-songwriter Nell Mescal, alt-folk act Kingfishr, and Irish hip hop royalty God Knows.
The Windermere Children (RTÉ 1, Tuesday 21st, 10.15pm)
Set in 1945, near the end of World War II, a drama based on the true story of Jewish orphans who survived the Holocaust and are taken to a group home in England to start new lives – but where they still have to cope with anti-Semitism from some locals.
ON DEMAND
Culprits (Disney+)
Gemma Arterton leads the cast of a drama focusing on what happens in the aftermath of a big heist, where a group of ex-criminals have left their old criminal lives behind. But they soon discover the past hasn't gone away when a mystery assassin begins picking them off one by one.
Lawman Bass Reeves (Paramount+)
Series creator Taylor Sheridan, whose hits include Yellowstone and Tulsa King, has teamed up with David Oyelowo to bring the story of legendary lawman Bass Reeves to life. He was known as the greatest frontier hero in American history as a federal peace officer – and is joined by Barry Pepper, Donald Sutherland and Dennis Quaid.
The Crown (Netflix)
Season 6 will be the final outing for this global success, and it will arrive in two parts – the first on November 16 and part 2 on December 14. Set to cover events from 1997 to 2005, it again stars Elizabeth Debicki as Princess Diana and Imelda Staunton as Queen Elizabeth II. The period covers Tony Blair's time as prime minister and the fateful Paris car crash with Dodi Fayed.
Fargo Season 5 (Amazon Prime)
Mad Men's Jon Hamm will star in the show's latest season, with Juno Temple and Jennifer Jason Leigh. The series is based on the 1996 Coen brothers film, follows a new cast of characters through murder investigations that occur in a number of American Midwestern towns.
SPORTS CENTRE
UEFA U21 Euro 2025 Qualifier (RTÉ 2, Friday November 17th, 4.30pm)
Peter Collins presents live coverage of Norway v Republic of Ireland (KO 5pm). Ireland, who missed out on a debut finals last time in the play-offs, remain well placed after three games, beating Türkiye 3-2, San Marino 3-0 and Latvia 2-1 away.