Kielty steps up to fill big shoes on biggest show of the year
TV WEEK Wednesday 22nd to Tuesday 28th)
TOP SPECIALS
Deaf not Dumb (RTÉ 1, Thursday 23rd, 10.15pm)
The challenges of deaf education in Ireland are highlighted through the historical issues preventing deaf people from reaching their full academic potential and having equal access using Irish Sign Language. The personal stories of deaf children underline how many deaf children do not receive the school support they need.
Inside Romania's Witch School (Channel 4, Friday 24th, 7pm)
Witches are alive and well in Romania, and want to open their own school to teach the next generation their ancient arts. Women of the traditionally itinerant Roma minority, they live on the margins of society, conducting rituals that help their clients find love, money and adequate punishments for their enemies.
EY Entrepreneur Of The Year Awards (RTÉ 1, Thursday 23rd, 11.45pm)
Aoibhín Garrihy and Anton Savage present this 25th year of the Irish entrepreneur awards featuring three categories – emerging, established and international – celebrating the best in Irish business innovation. One of the 23 finalists will be presented with the Sustainability award, while another individual will receive a Special Award for taking entrepreneurship to an outstanding level.
Archie (ITVX, from Thursday)
Four-part drama starring Jason Isaacs about the life of one of Hollywood's legendary leading men, Archibald Alexander Leech – renamed Cary Grant. Born in England 1904 into a troubled childhood and extreme poverty, he transformed his life and became one of the greats of Hollywood's fabled 'golden age'.
Freddy Mercury: Auction Special (Sky Arts, Saturday 25th, 8pm)
On September 2023, Sotheby's auction house presented a once-in-a-lifetime event that unveiled the public and private realm of the global icon Freddie Mercury. We go behind the scenes as Sotheby's is turned into a museum dedicated to the life of the legendary Queen frontman and his kaleidoscopic world of music, style and glamour.
For Puc's Sake (RTÉ 1, Tuesday 28th, 7pm)
'The sluice gates of Ardnacrusha have opened in text messages,' declared Joe Duffy in August 2022, as the country sweltered in an unprecedented heatwave. But it was Killorglin's King Puck festival which brought the country to boiling point as animal rights campaigners fought to have the goat freed from its lofty perch.
The Late Late Toy Show (RTÉ 1, Friday 24th, 9.35pm)
It's the Big Christmas Question – can he fill the recently vacated big shoes on the biggest RTÉ show of the year? Join fledgling host Patrick Kielty and a variety of super-enthusiastic kids from all corners of the country for the biggest annual event on Irish television as they reveal this year's most talked-about toys, and plenty of surprises.
BEST FILMS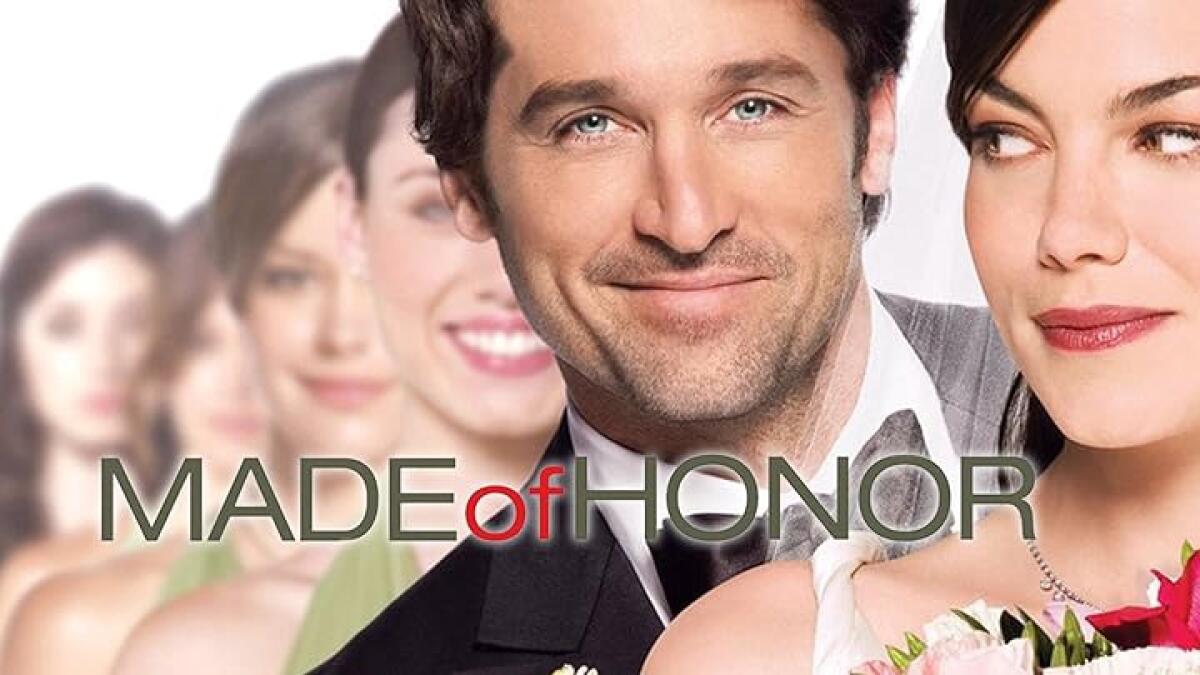 Made Of Honour (RTÉ 2, Friday 24th, 9.40pm)
Patrick Dempsey plays a serial dater who realises too late that he's in love with his best friend Michelle Monaghan – who happens to be engaged to another guy. So he tries to ruin her wedding and win her heart. It's a messy plan.
Violent Night (Sky Cinema, from Friday)
When a team of mercenaries break into a wealthy family's compound on Christmas Eve, they aren't prepared for a surprise combatant: Santa Claus is on the grounds, and he's about to show why this Nick is no saint.
Love Again (Sky Cinema, from Saturday)
What if a random text message led to the love of your life? In this romantic comedy, Mira, dealing with the loss of her fiancé, sends a series of romantic texts to his old mobile phone number – not realising the number has been reassigned to a completely new person. But that new person is interested enough to reply…
Sully (RTÉ 1, Friday 24th, 12.40am)
On January 15, 2009, Capt Chesley 'Sully' Sullenberger (Tom Hanks) made an emergency landing in New York's Hudson River after his US Airways Flight struck a flock of geese – and, miraculously, all of the 155 passengers and crew survived. However, despite the accolades that made him a national hero, the famed pilot faced an investigation that almost destroyed his career.
KIDS STUFF
The Naughty Nine (Paramount+)
Mischievous fifth grader Andy finds himself without presents from Santa on Christmas morning. Realising he must have landed on the 'naughty list' and feeling unfairly treated, he pulls together a team of eight other 'naughty listers' to help him execute an elaborate present heist at the North Pole.
Obki (Sky Kids, from Monday)
Obki the alien is on a mission to save planet Earth… but he'll have to learn how first! Obki and his trusty sidekick, the Orb, embark on a new series of ecological adventures to discover the little ways we can all help our environment.
ON DEMAND
Squid Game: The Challenge (Netflix)
This reality version of Squid Game isn't about life or death, but instead a contest where 456 players will compete to win $4.56 million from Netflix, the largest cash prize in reality television history. Through a series of games, each player will be pushed to their limits to see just how far they'll go to win – no holds barred.
Brawn: The Impossible Formula 1 Story (Disney+)
The story of how Ross Brawn, in 2009, competing in the most expensive and technologically advanced racing series, made the impossible happen; his under-staffed, under-financed and independent team won the world championship. Keanu Reeves and Brawn are the stars in this inspiring documentary.
Slow Horses 3 (Apple TV)
The highly-rated British spy series is based on novelist Mick Herron's Slough House book series set around a group of disgraced spies who are called into service for the dirtiest espionage jobs, the ones nobody else will touch. Gary Oldman as the irascible chief makes it well worth the watch. The first two seasons were adapted from the books Slow Horses and Dead Lions respectively; this one is adapted from Real Tigers. A winner.
SPORTS CENTRE
Premier League (Sky Sports, Saturday, Sunday & Monday)
It's a big, and possibly pivotal, week in the Premier League. Two front runners for the title face stiff opposition as every point becomes more vital. On morning Saturday an old rivalry is re-ignited, when Manchester City host Liverpool in a top-five clash. Super Sunday has Spurs against an Aston Villa side who have rarely put a foot wrong this season, followed by Monday night's mid-table game in which Fulhan take on Wolves.
Manchester City v Liverpool, Saturday 25th, 11am
Tottenham v Aston Villa, Sunday 26th, 2pm
Fulham v Wolves, Monday 27th, 6.30pm