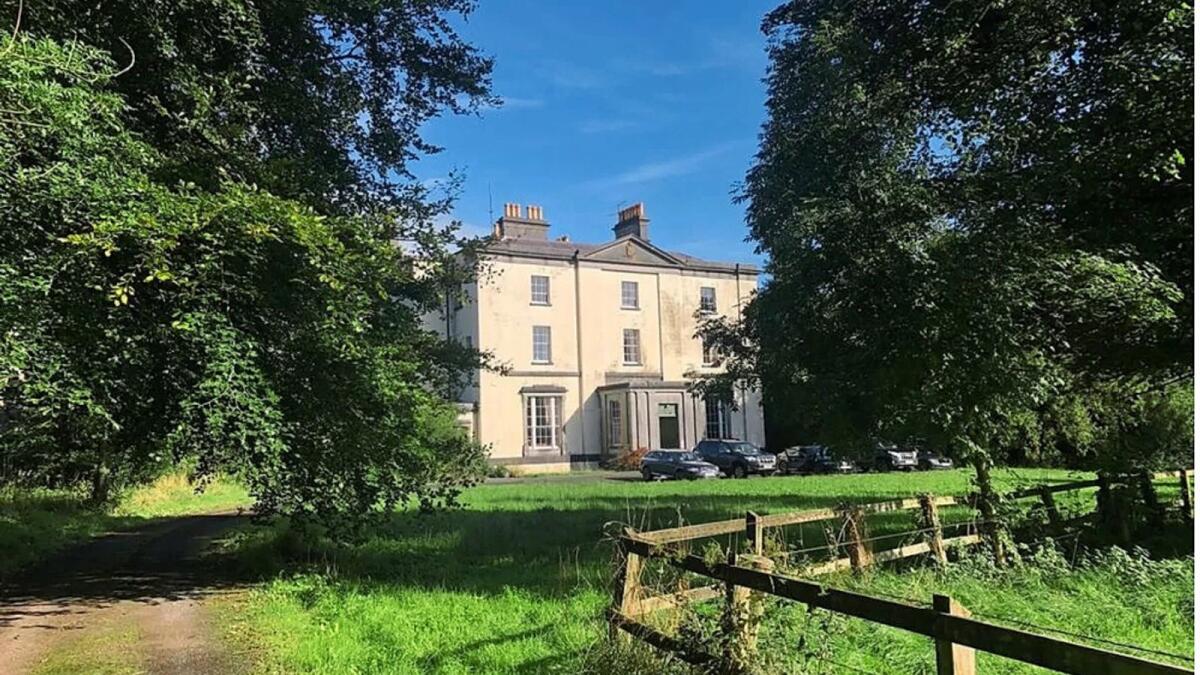 Former See House listed for sale at €900K
The former bishop's palace at Kilmore Lower, near Cavan Town, has been listed for sale for €900,000, less than half the price believed paid for the historic country property at the height of the Celtic Tiger.
It is owned by a syndicate of investors known as White Beach Investments, established in 2007. The company is currently listed as having 19 shareholders. It's understood that they purchased the See House for around €2.2 million just before the crash.
Built circa 1835 as the Bishop's Palace of the Church of Ireland in Kilmore, the 16-bedroom, Georgian, three-bay, three-storey over basement property is being sold along with approximately 16.5 acres (6.67ha) of mature demesne landscape.
Connected to the building are inner and outer courtyards, and Colliers, who brought the property to market, inform potential buyers that upgrading has been carried out as required that over the years.
This includes a completely new roof and considerable window refurbishment.
The property agent, which is one of the world's largest real estate firms, suggests the See House boasts significant investment potential.
"The main property has not been lived in in many years but remains in remarkably good condition," say Colliers, who add: "The property boasts huge potential as a manageable country house, boutique hotel, private retreat, or a wedding venue subject to planning."
They say the outbuildings, meanwhile, which surround two cut-stone courtyards, have been totally reroofed but otherwise require "considerable" internal refurbishment.
The former See House was among a number of historic local properties to be awarded State-aided grant support for repairs last year.
In more recent years the property has been used in support of the arts.
It was used to facilitate an art school and artist retreat for a time, and later played a central role in staging award-winning playwright Philip Doherty's macabre movable music and theatre experience, 'Ship of Fools', at Halloween 2015.