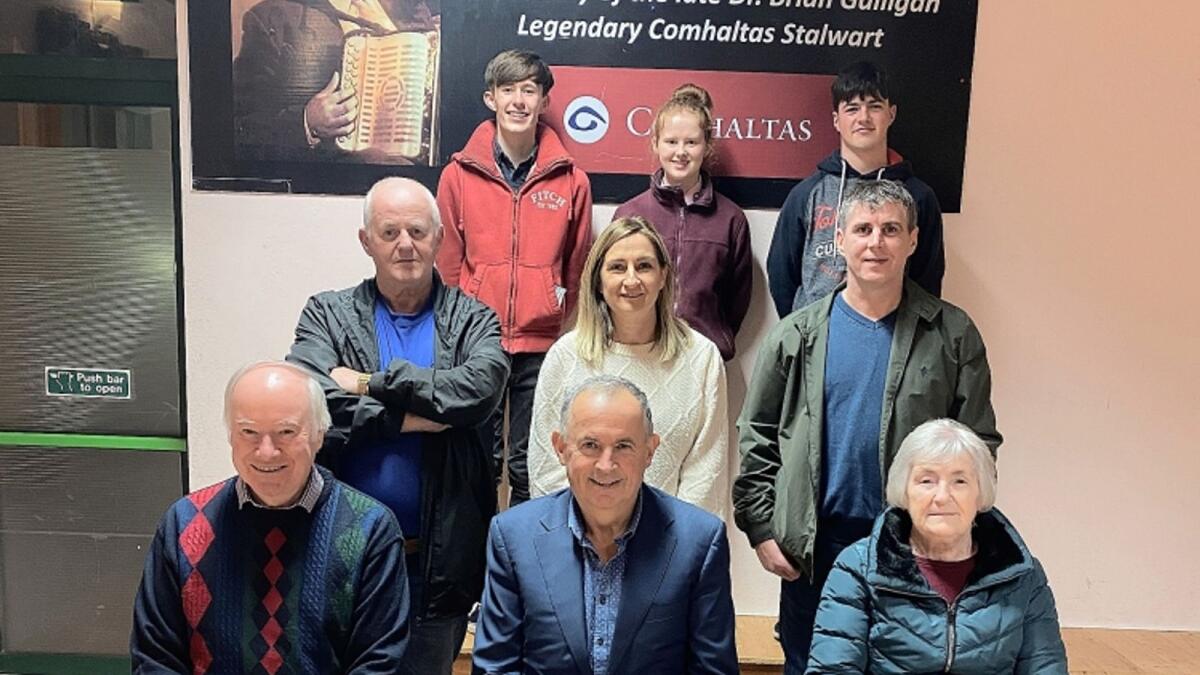 Musical highlights
A number of planned seisiuns and events, planned by Dr Brian Galligan CCE for the festive season, have been cancelled as a result of growing Covid cases.
But the local comhaltas group have big plans for the New Year, restrictions permitting.
Thankfully, before Covid "played havoc" with activities scheduled for late 2021, the five-week annual seisiún in October was a major success. Presentations were also made to All-Ireland Fleadh winners from the branch - Aodhan Collins and Ruairí Griffin - a "major highlight" from the year.
The Dr Galligan annual concert is planned for April 2022, plus music sessions at various locations in the Kilnaleck area. The launch of the second 'Bunch of Keys' piano accordion music, written by Philip Clarke, will also be launched later in the year. Recordings from these two events will be aired on Radio na Gaeltachta and Northern Sound, courtesy of trad man Martin Donohoe.
Musical contributions from members will also feature on Martin's Christmas special on St Stephen's Night on Northern Sound.
Updates on events scheduled for 2022 will appear in The Anglo-Celt and on Facebook (Brian Galligan CCE).
Happy Christmas!