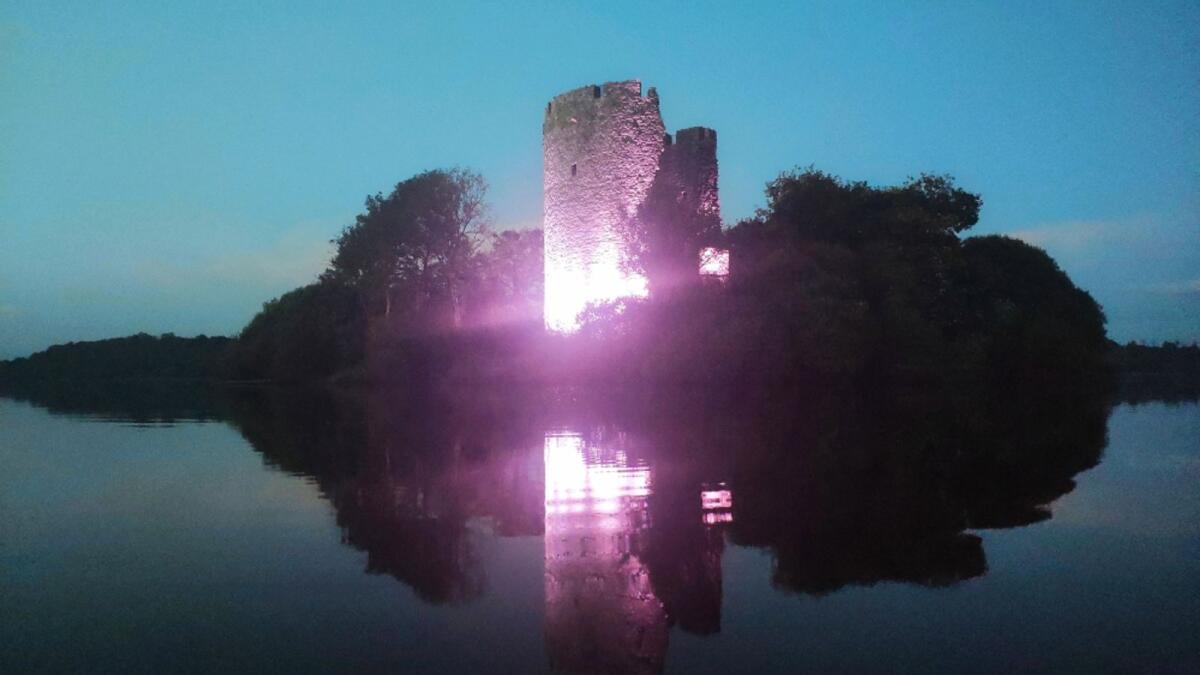 REVIEW: Walls awaken
As visceral as a war song and as soul-stirring as a widow's lament, Cavan-born environmental artist Alan James Burns's audio installation 'The Waking Walls' at the historic Cloughoughter Castle spoke deeply to its intended traumatic themes - ecological anxiety and grief.
As the late Friday evening show oscillated into life, a single blackbird flew overhead, eastwards, away from the setting sun and the sprigs of lightening discharging in unstable intermittent bursts.
Andrew Lynch's musical arrangement drifted across the water, lulling an auidence anchored across three flat-bottom boats into an intended false sense of security - a gentle inaction.
Through spoken work and music Waking Walls invited those present to absorb environmental and biodiversity disruption through age-old methods of coping with loss.
The iconic Castle itself has witnessed it all - over the centuries - its misshapen, injured and overgrown visage a cause and metaphor for the caoineadh (keening) to come.
Developed in collaboration with writer Chandrika Narayanan-Mohan and Nyah - the gut-wrenching wrirra wirra delivered by Carina Lynch, was informed by the likes of Heather Bothwell, ecologist, Fergal Connolly, historian, Marie Ann Caufield, a keening expert from UCC.
Adrift in the water, in thoughts, in the emotion, the natural amphitheatre of the lake basin reverberated in a cacophony of echoes, the cry carried as fish jumped and bats swooped to clean the air of prey.
The ark of Waking Walls moves as if with the water, though the castle stays structured, still, and knowing - what was before can be again - albiet a victim of entropy, human destruction and environmental decay.
There is a darkness and a light to this collaborative theatrical artwork. A message of hope replaces lament, and disconnection and isolation changes a unifying call to arms.