St Clare's drive-thru graduation 2020
Previous
Next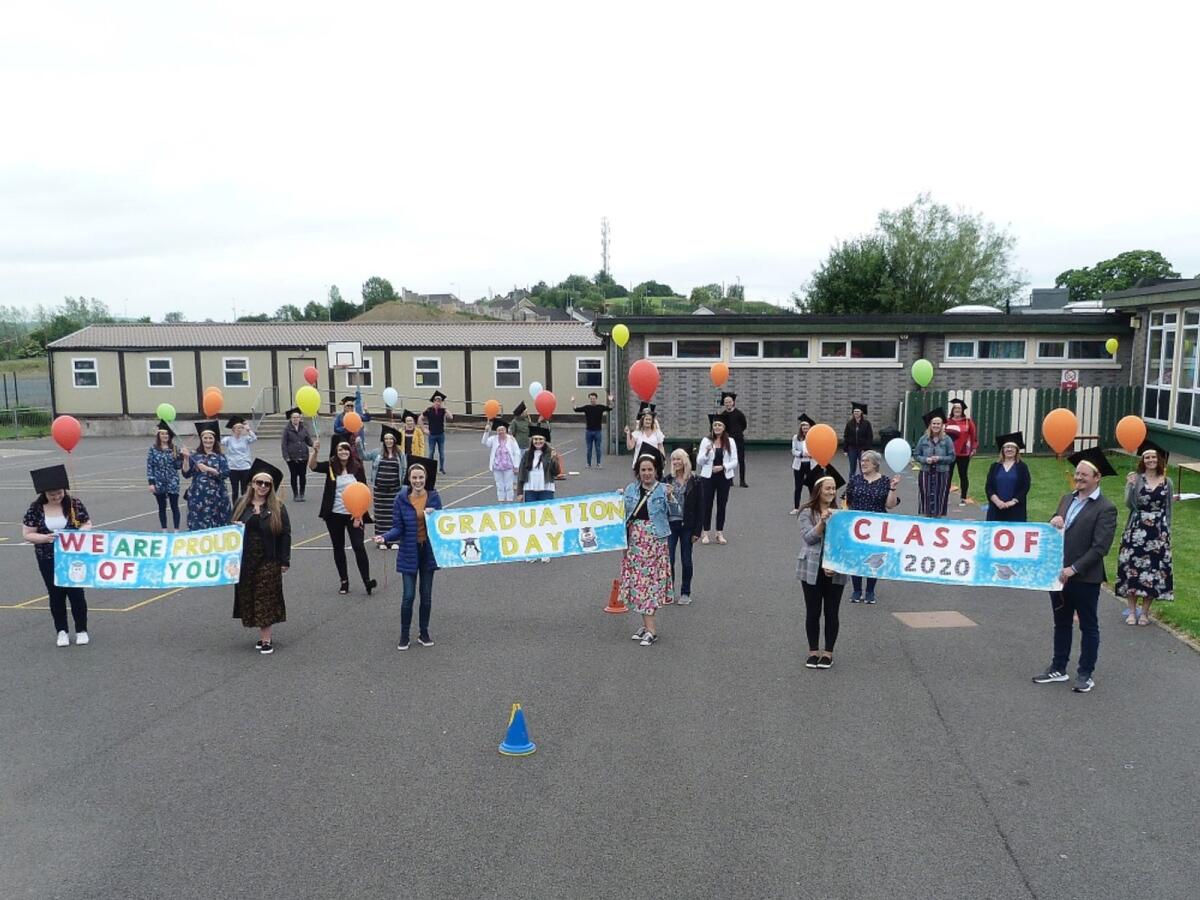 St Clare's NS in Cavan Town have over 100 children graduating from their school this month.
Over 40 boys from first class and 60 girls from sixth class are moving on to new schools. The school hosted a drive-thru graduation at the school last week and the staff also produced a moving video to pay tribute to their students and bid them farewell.
Alma Leonard, principal of St Clare's, says: "As a staff we felt that it was important that the children to return to the school grounds for their graduation so they could have a sense of closure on a very strange school year.
"To adhere to social distancing guidelines, we felt that a 'Drive Through' graduation would be the safest option to give the children a chance to say goodbye to their teachers and to receive some lovely gifts. While it is not the way we would normally end our year, it was lovely to see the children and their parents."
All the staff of St Clare's wish their graduates the best of luck!