Watters enjoying life and football in Louth
Former Cavan star on work, football, regrets and the future
Barry Watters burst on to the football scene as a teenager when lining out for Ireland in the U17 International Rules series before starting in the championship for the Cavan senior side at just 18 years of age back in 2008. Injuries cut short his county career but he is still on top of his game with Dundalk Gaels, close to his Co Louth base.
Watters is employed as Head of Sports Science with StatSports and was in the news recently as he played a key role in the proximity study which informed the GAA's return to play protocols post-lockdown. PAUL FITZPATRICK caught up with the former Drung man to find out about his work, regrets about his Cavan career and what the future holds.
Q: Barry, can you tell me how your involvement in the GAA's proximity study came about?
A: The way it started out first was that we had done this for the Premier League. A number of our Premier League clients had asked us could we do this for training, just to give them an insight into what training looks like without any restrictions or taking into account social distancing.
That went down really well and the clubs bought into their return to play protocols and worked with the Premier League from a performance point of view on the drills and everything they should be doing when they went back and how much risk was there.
From that we had a number of our inter-county teams reach out to us as well to see could we do something similar for them. We did that and also spoke to the GPA because that advisory panel had been put together around that time, looking at a return to play.
We fired ahead with it then to see could we provide some insight for discussion because when you think about it, without having any figures behind it, people might say 'oh, it's not safe, you can't do that, there are too many contacts'.
People automatically think that the GAA is a a very heavy contact sport but the way the game has evolved over the years, it's all about athleticism and you try to avoid contact at all costs if you can.
Q: Was it based just on football?
A: Yeah, just on football, we are in the middle of the hurling one now. We have been contacting a few of our clients who are using us from the hurling point of view.
Q: Can you explain the nuts and bolts of how you went about collating and analysing this information?
A: From StatSport's point of view, the GPS unit, the StatSport apex unit, which players wear in a vest or what people refer to as a sports bra, the unit just sits between the shoulder blades. That unit is tracking GPA data at 10 hertz so 10 times a second.
It covers speed, latitude and longitude so your position wherever you are and then it also collects other data, there is an accelerometer and so on, at 100 times a second. It's got a lot of micro-sensors in it. Our company is based around that essentially, we work with professional teams around the world and then obviously some of the inter-county teams as well.
Every player is wearing the GPS unit and we are able to see their exact location at all times on the pitch. We essentially drew a two-metre radius around each player through a data analysis tool and every time the two circles intersect, we call that an incursion.
What we do is we count the number of those and we also count the duration of each of those two-metre incursions as well. Over the whole training session or gamer we are able to see how many you had and for how long you were in contact. It's all based on the raw data. If you imagine, over a session, you have 10 readings every second so in a 90-minute session you have thousands of data points per player. We just run all that through and we are able to get our reports out and format them into a way that's easily digestible for the end user.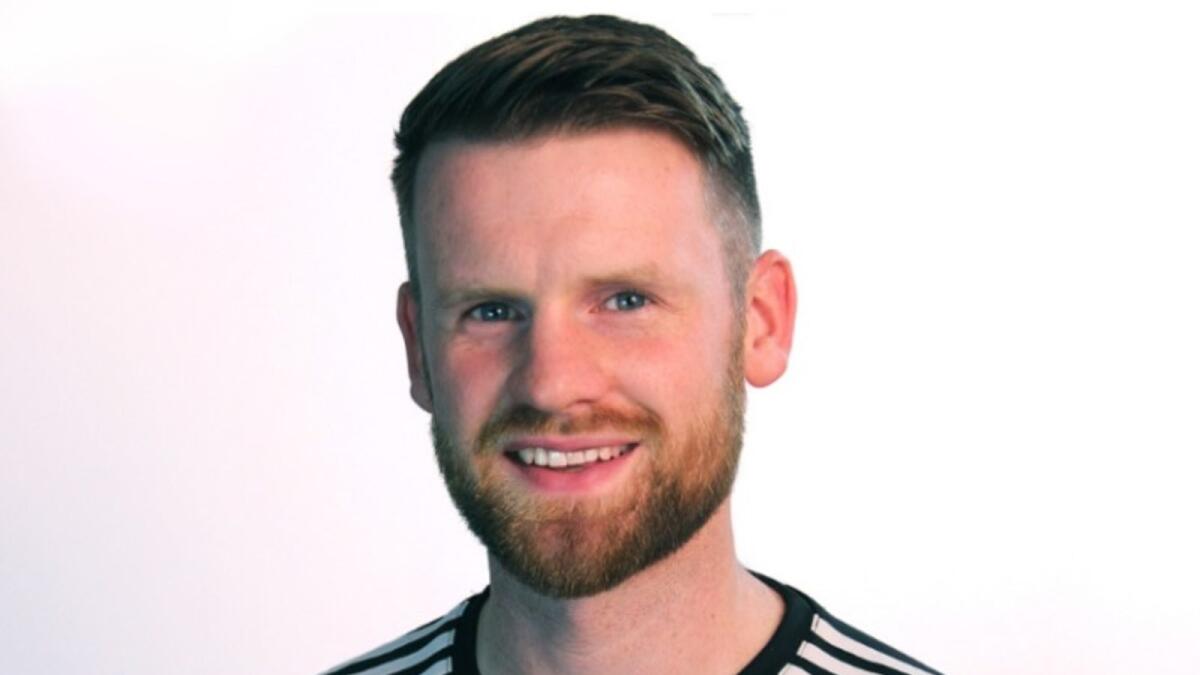 Q: It sounds like a huge bank of information. Did it take long to process it and produce the results?
A: For this particular study it was relatively quick, we had done it for the Premier League so we had found any issues that we might have had with getting it turned around. Really it was just about contacting inter-county teams to ask them to share their data to allow us to do the analysis because obviously they own all the rights to the data.
Once they agreed to share, we take the raw data from every player for every session they shared and run it through a data analysis tool and from that we get an excel spit-out that gives us details on the entire session itself. We get a player matrix so we are able to see how many times I come into contact with you or another player and then we also give a breakdown on the specific drills that they do in a session.
For example, we found that the warm-up had a very high rate of incursions and the durations as well were also high. When you think about it, GAA teams warming up do it in a small area where there are 20 to 30 guys and a lot of it is about getting into contact and tackling on the ball as you progress the warm-up.
It's good to have raw figures behind it.
Q: Were you surprised by the findings or did it turn out as you expected?
A: Initially I was surprised by the numbers during games which are quite low but when I sat back and thought about it, it made sense. There are good reasons why all of this happened. Your mind gets side-tracked, even though you don't realise it, by everything that's online and in the media about how much or how little contact there is.
We found on average there were 539 incursions in a game and the average duration was 2.5 seconds. So I think when we first published the data, some of the corner-backs were a little bit insulted by the 2.5 seconds! But again, that was an average, max duration was 58 seconds.
People think corner-backs are in contact with their markers all the time but in general in this day and age they're not. They're all athletes and there's not too many restricted to just a corner-back role, especially at county level, possibly at club level, yeah.
You are never right on top of them all the time. When people think about a game, they think a defender held a forward scoreless, he must have been stuck up his backside all day.
The game stuff weas interesting and gave good insights. When you think about how the game has changed over the years, everyone is moving, you're getting off the shoulder all the time, trying to get up and support, so it was interesting.
We also found that 25pc of the whole game, you do spend within two metres of an opponent. It's still a quarter of a game which at inter-county level is just over the 15 minutes but you are in contact with different people, so it's not like you're standing still and in contact with one player for 15 minutes.
From our point of view we weren't trying to give medical advice, we just wanted to give an insight into what actually happens on the pitch, we don't take into account what happens in the dressing-room or anything like that.
The GAA themselves are putting a protocol in place around what can and can't be done around gatherings and dressing-rooms and things like that.
Q: It must be fascinating to view the data of top professional soccer players in the UK and inter-county footballers and hurlers. How do inter-county players compare to the likes of Premier League footballers?
A: With regards to raw stats, the inter-county players are well up there with these professional players. We have consumer devices which have leaderboards and everything, all the professional players in the UK were on those during lockdown and a lot of GAA players were on it as well.
It was interesting seeing how the match up, overall, figures-wise, you're very close, depending on positions. That middle third of the GAA at inter-county level now is the engine room and these guys are seriously well developed athletically.
I know it's still an amateur sport but these guys are in the condition of professional players. It can take its toll on GAA players when you see the number of drop-outs from inter-county squads over the years and obviously Cavan had a good few there unfortunately.
It's hard to know if it's feasible with a lifestyle because you don't really have a lifestyle [outside of sport] if you're dedicating all of your time to your training and training pretty much every day of the week and you still have to hold down a job.
That's the easier part for professional players, they are able to go home and rest and get their nutrition in, it's all a little bit more straightforward for them.
Q: I often wondered why are you not still playing with Cavan or didn't play more over the years. Do you miss playing with Cavan or have you regrets about how it finished?
A: I definitely would regret it. A lot of injuries plagued me at that time, it was around 2012 I finished up and left the panel. At that stage I struggled a lot with my groin and then unfortunately I did my cruciate as well. I didn't keep myself in the best shape possible after that time.
Would I like to still be involved? Of course I would but at the same time, I'm definitely not in the physical condition that you would need to be for inter-county level in this day and age.
But I enjoyed my time there, I just probably burned myself out a bit early, when I was younger, playing with DCU and playing with Cavan from a young age. I was just probably doing a bit too much and not physically developing properly and unfortunately the body just broke down at the end.
Q: You were straight in, starting on the senior team in your first year our of minor which is almost unheard of these days. Do you think that sort of jump up contributed to the injuries you picked up as the years went on?
A: I think in hindsight, myself and Rory [Dunne] went in at that time and we both made our debuts against Antrim up in Casement. I was just chatting to Rory about it recently actually. In hindsight, I could have probably done with a little bit more time because at that stage I was playing Freshers and Sigerson in DCU and with Cavan minors, U21s and then the senior squad as well and I was playing with Drung as well.
I just didn't give myself the time to recover and develop athletically. Nowadays there's probably not as much of that, the players are held back and given time to make sure they are more physically developed.
It was different back then, Cavan at that point were not going too well either and over a couple of years the system and the work Cavan put in started to pay off at U21 level where the players were better developed physically. And then over the last number of years it has seen them perform well at times but there is still a high turnover of players which makes it hard to build momentum. It's hard to build on that when there are so many players turning over all the time.
Ah yeah, I'd love to still be playing, I'd be telling you a lie if I said I wouldn't but I am playing with Dundalk Gaels up here now and I am enjoying it. It's good.
Q: I know you were in the Senior Championship final a few years back. Would Dundalk Gaels generally be ranked among the best teams in Louth most years?
A: Yeah, the first year I came up we got to the final, unfortunately we just didn't perform on the day but we are there or thereabouts, we have been in quarter-finals or semi-finals every year. It's quite tight up here. The Newtown Blues would be the best team in Louth, they're very strong, they've won four back to back if I'm not mistaken so they're very good.
Before that it was St Pat's who Paddy Keenan played with, they had a great run before that. Dundalk Gaels wouldn't be seen as a powerhouse in the Senior Championship but at the same time nobody would really want to come up against us either.
Louth is a little different to Cavan in that every team that goes into the Senior Championship feels like they could win it. I suppose most teams in Cavan if you ask them, will say that but you have the likes of Cavan Gaels as well who have been very strong.
Q: Have you ever been approached to play for Louth since you started playing for Dundalk?
A: No, I wasn't, no… I was asked that a few times alright.
Q: Would you have considered it if you were?
A: I'd say I probably would have considered it at the time. I'm very competitive no matter what I'm doing and I always like to push myself. I would have some regrets, I didn't really play inter-county when I probably should have been in my prime but unfortunately injuries and things sidetracked it. But I would have definitely considered it if I had been approached.
Q: How hopeful are you that Dundalk Gaels can give the Senior Championship in Louth a good rattle this year?
A: I am hopeful, the lads have been working hard. I put together some programmes for the boys over the last number of weeks just to get them back into more game-specific work, speed and changing direction and stuff like that. We've got a big squad, it's a big change for me coming from Drung where we would have small numbers at training. Up here, we would have 35 or 40 at training, we are able to have full games and everything, with subs and all, so it's a bit different.
It's good, I enjoy it. For me, it's a little bit more relaxed. When I was playing with Drung, guys might have been expecting me to perform every day whereas up here, we've got a couple of guys in on the county and Derek Crilly who would have played for the county. We've got quite a strong spine so if we're missing one or two players through injury or anything like that, we are able to carry on.
The boys are looking forward to getting back to the group. Even the social aspect of it, I think that's what a lot of the boys are looking forward to, getting back and having the craic during training and then getting back into the games.
Q: You are 30 now, is that right?
A: Yeah, I'm 30, I'll be 31 now this September, I'm not that ancient yet even though people probably think I am at times (laughs)! People often say to me 'you must be this age now' and I always say I'm not but I started young. Ah look, I'm enjoying football at the minute, I'm injury-free.
A few years ago I went to Enda King up in the Santry Sports Clinic so he looked after me and thankfully got the body right and I haven't really looked back since.
Q: Looking at old teamsheets, when you were playing with Cavan, there were a lot of good players there. Why do you think Cavan didn't make a breakthrough in 08, 09, 10, 11, around that time?
A: Yeah… When I look at it now, at the time we probably thought we were committing loads and being very serious about it but we just weren't, you know? It was different. There was a bit of a changing of the guard that time. When me and Rory first went in, there were a lot of the older players still playing as well, Anthony Forde, Dermot McCabe and all those guys were coming to the end of their time.
I just think there probably wasn't the right mentality or professionalism around the squad. Actually, when I say probably, I would say there definitely wasn't when I look back on it now, just in regard to the hunger and having the desire and goal to be the best that we can.
It was nearly just good enough to be playing for Cavan at times which obviously isn't good enough if you want to try and compete and win Ulster titles and stuff.
Q: With your expertise in sports science and so on, do you see yourself getting involved in an inter-county Gaelic football set-up in the future?
A: I think I would definitely consider it at club level anyway. I enjoy coaching anyway, I used to coach a lot of our underage squads in Drung with St Finbarr's. It's definitely something I would like to get back into.
The inter-county one is tricky because, again, the time commitment is so vast that you've got to balance up the work-life ratio and how much time you have to spend with yourself. I'd like at club level first once I'm finished playing.
My girlfriend Blathnaid hears me saying every year that this is the last year I'm playing but I'm still going anyway! She says 'you're not coaching another team until you're finished playing yourself!' (laughs).
We are living in Blackrock, we bought a house up here a couple of years ago. It's beautiful, we are beside the beach. We are well settled in here., the office is in Newry, it's 15 minutes from where I'm living at the minute.
Previously I was commuting up and down from Cavan, it was taking an hour and a half each way and I just couldn't maintain it. I was getting home at half seven or eight in the evenings, possibly going straight to training or just getting home, getting food and going to bed and then repeating it again.
I know there are loads of boys who do that up and down from Dublin every day, fair play to them, but it just wasn't for me now so we decided to up sticks and move up here.
My girlfriend is from Killygarry. She's a primary school teacher so she works just in Ravenshill, just outside the town. It's all going really well up here thankfully.