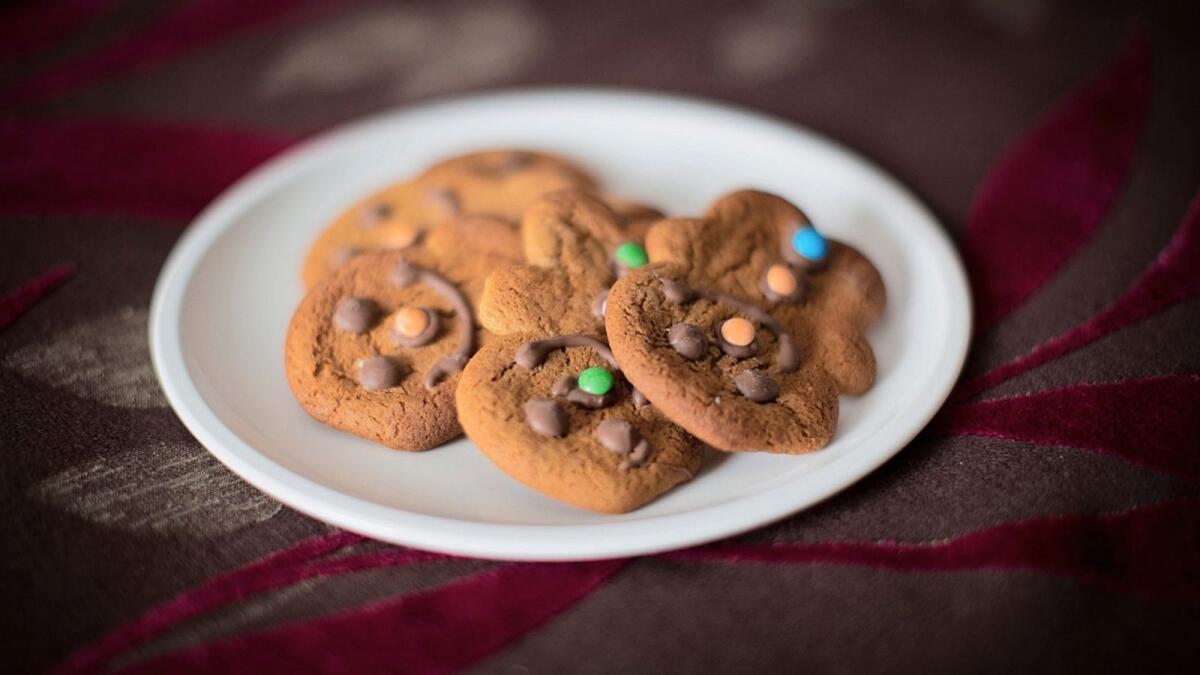 Chocolate Chip Cookies
This week's Chef's Delight recipe comes from Gearoid Lynch of the Olde Post Inn...
A WORD FROM THE CHEF
This cookie recipe may appear like a large volume of ingredients, however, once the raw cookie dough is rolled in cling film and refrigerated, it will keep in the refrigerator until required for up to one week. These are very popular in my house especially for parties. They have a lovely short texture and very satisfying.
INGREDIENTS
(Makes 30-40 cookies)
225g butter, soft
150g demerara sugar
100g coconut palm sugar
½ tsp vanilla essence or seeds of one vanilla pod
Two eggs,beaten
300g gluten-free self-raising flour
50g coconut gluten-free flour
½ tsp gluten-free baking powder
1tsp bread soda
½ tsp xanthan gum
Pinch of salt
125g white chocolate drops
125g dark chocolate drops
METHOD
Pre-heat the oven to 180°C /350°F/Gas Mark 4.
Use a non-stick baking tray.
Using the paddle attachment of your food mixer cream the butter, the demerara sugar and the coconutpalm sugar together until the mixture is light and fluffy. This should take 10 minutes approximately. Add the vanilla and mix.
Add the egg yolks to the mixture and combine.
Sieve the self-raising flour, the coconut flour, the baking powder, the bread soda, the xanthan gum and the pinch of salt together.
Add half the egg whites with half the flour mixture to butter and sugar mix and combine. Repeat until the egg whites and flour are fully combined with the butter mix, scraping down the sides of the bowl during the process. Add the chocolate drops and mix through.
The dough is ready to use immediately, break off small amounts and place on the non-stick baking tray.
Bake for 8-10 minutes depending on the size. The cookies will be light brown in colour when baked. Remove from the oven and allow to cool on the tray. You can store the cookies for up to a week in an air-tight container.
If you wish to keep the dough for use later then form the dough into a cylinder shape and wrap it in cling film. Place in the fridge until required. The dough will keep for up to one week, alternatively you can freeze it and defrost when required. Slice the dough into 1cm thick circles. Place the slices onto a non- stick baking tray and place in the oven.
Tip: You can substitute the coconut palm sugar with caster sugar.
ABOUT THE CHEF
Award-winning chef Gearoid Lynch is the head chef and proprietor of the fabulous Olde Post Inn in Cloverhill. He is also the kind sponsor of our reader's recipe competition, which makes a welcome return this week.
Please send your own version of a popular recipe to linda@anglocelt.ie to be in with a chance of winning Sunday lunch for two in the Olde Post Inn, Cloverhill