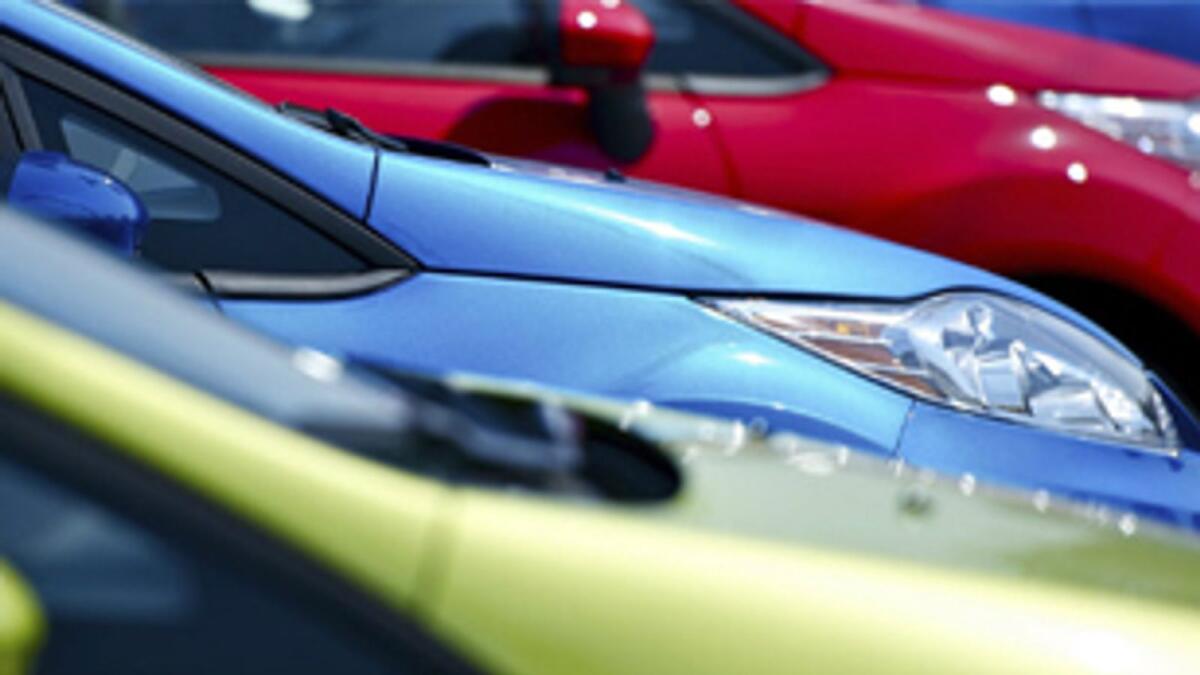 Calls for cut in VRT as new car registrations fall
The Industry is operating at the same business levels as 10 years ago, when the sector shed close to 15,000 jobs, says Brian Cooke, SIMI Director General
The Society of the Irish Motor Industry (SIMI) has released their official new vehicle statistics showing new car registrations for August were down 4.2% (4,875) compared to the same period last year.
Registrations for the year to date meanwhile are down 28.6% (78,920) on the same period last year (110,527).
Light Commercials vehicles (LCV) are also down 11% (1,683) by comparison, and in year to date, are down 23.8% (16,700).
HGV (Heavy Goods Vehicle) registrations however are up 20.13% (185), but are still lagging behind last year's numbers for the year overall, down 25.6% (1,641).
Used car imports for August (8,143) have seen a decrease of 16.1% on August 2019 (9,706). For the year to date imports are down 45.1% (39,672) on 2019 (72,214).
Responding to the figures, Brian Cooke, SIMI Director General said that August represented another disappointing month for new car sales
The Industry is operating at the same business levels as 10 years ago, when the sector shed close to 15,000 jobs, he noted.
"The outlook for 2021 is not optimistic, with the negative impact of both COVID and BREXIT, new car sales will continue at recession levels. The Motor Industry in Ireland supports employment in local communities throughout the country and to protect these jobs it needs a fair taxation environment in which to operate."
With Budget 2021 only weeks away, Mr Cooke believes now is the time for a significant reduction in Vehicle Registration Tax (VRT).
"This would enable the car market return to normal sustainable levels that would not only save jobs, but increase overall tax take and help renew the Irish car fleet, reducing both the age of the fleet and emissions from transport."
Separately, Fianna Fail Senator Robbie Gallagher has backed calls for van insurance to be included in the revamped Enterprise Support Grant.
Motor insurance, he says, is one of the biggest expenditures for the self-employed.
The Enterprise Support Grant, worth up to €1,000 per person, is aimed at sole traders such as plumbers, electricians, carpenters and other SMEs that do not pay commercial rates and therefore do not qualify for the Government's Restart Grant Plus scheme.
Many self-employed businesses such as plumbers, carpenters, electricians and other trades have struggled to get their businesses back up and running following Covid-19 restrictions.
Sen Gallagher says: "The main cost that many intended grant recipients are struggling with is van insurance. According to insurers, many van-driving tradespeople let their van cover lapse during the lockdown as they could not afford to keep up payments. The scheme is designed to assist the self-employed as they get back on their feet following Covid-19, but the core impediment to restarting for many of these particular sole traders is getting back on the road. While public liability insurance appears to be an eligible expense, van insurance has been excluded."
He adds that many tradespeople had to let van insurance lapse as they didn't have the money to maintain cover while not working.
"Vehicles that can carry tools and materials to and from jobs is crucial to all tradespeople. Insurers are saying that they have been inundated with calls from the self-employed looking to reinstate their van insurance or their public liability insurance so they can get back to working again."
The grant is available to small business owners who employ fewer than 10 people, are not liable for commercial rates and have an annual turnover of less than €1m – providing kick-start funding to those enterprises that do not have an entitlement to other business re-start grants. It will be paid on the basis of expenditure incurred by an applicant to reopen their business covering their costs up to €1,000.