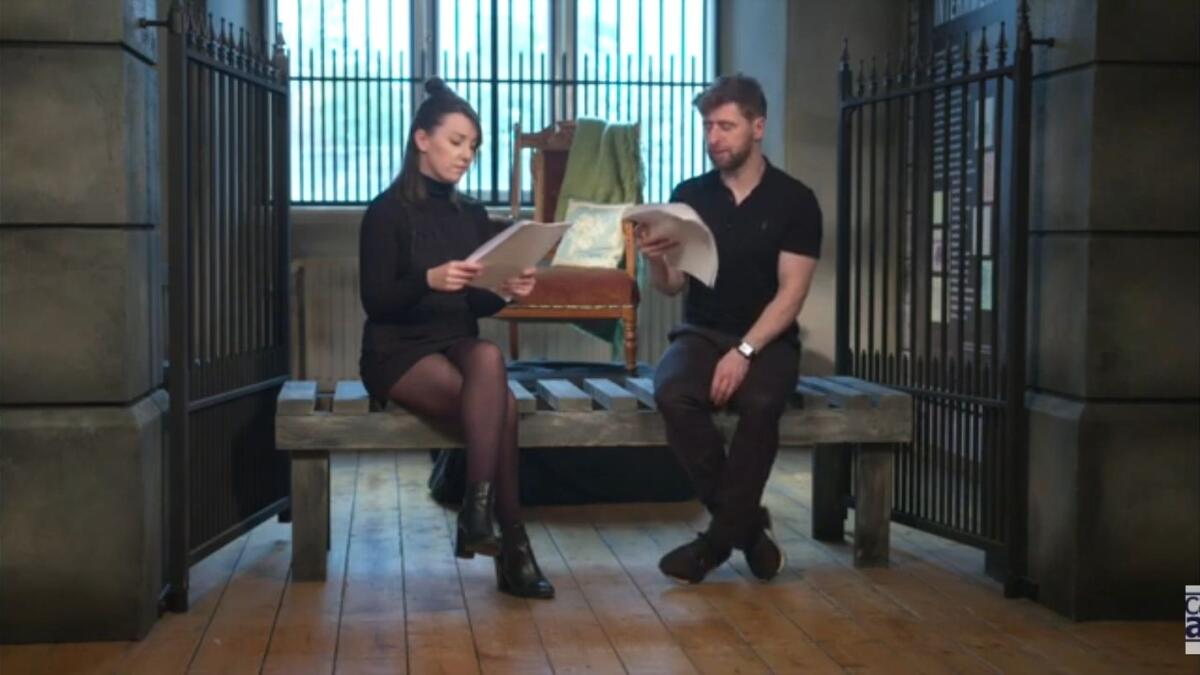 Take a seat for Lovett's exploration of a love/hate relationship
CULTURE NIGHT REVIEW: The Whispering Chair by Tara Maria Lovett shows how traumas can reverberate through generations
There may only be the two of them in the shot, yet even watching at the remove of the laptop, the harshness of Maud Burke to her husband Con Doherty is deeply uncomfortable to watch.
It's the opening scene of Tara Maria Lovett's play The Whispering Chair, performed as a rehearsed reading by Clare Monnelly and Aaron Monaghan. This reviewer notices the YouTube clip is an 1hr 19mins long, and commits to 20 minutes. Max.
Maud is up to high doh, with work to be done, a shop to be run, accounts to be sorted and the dread of a farm inspection looming. Still the viewer can't forgive her sternness and constant belittling of the poor crater, Con. Regardless of what Con says, he's guaranteed to be left scraped by Maud's barbed retorts.
We await the unfolding of the plot, why's Maud so cold? How could Con ever fallen for this hard chaw anyway? Regardless of what trauma unfolds to explain Maud's bitterness, it's hard to resist thinking: My God Con, just get outta there.
"Put that yoke in the dump," she demands of Con, referring to the chair of the title, which harbours secrets that trigger consequences down through the decades.
Scene two and we shoot back a century to Maud's grandparents Hugh and Aggie - played by the same two actors. The pair are love struck rebels and Hugh's nabbed the chair after burning a big house, and presents it to Aggie as a wedding gift. They may live in rough times, but the affection they display for each other is in stark contrast to Maud and Con's loveless life.
The 20 minutes are up and we are confident we know where this is going. Yet the dialogue rattle along, and the rapport between the actors brings an authenticity to the pared back production, so we watch on a little longer. And little more. To the end.
It may be just a read through, but Monnelly and Monaghan are engaging, measured, and convincing through out. They naturally fall into the alternating characters without fuss or exaggeration.
Along with the jibes of the opening, there's humour, and some great lines. Lovett's plot is both surprising and satisfying. The run through will no doubt illuminate where the dialogue can be improved here and there, with the guidance of her mentor Pamela McQueen, but overall The Whispering Chair confirms what we already know: Lovett's a real talent. You would hope that a stage production will elevate it further still, enabling a quality script to rise to its full potential - who knows where it will go from there.