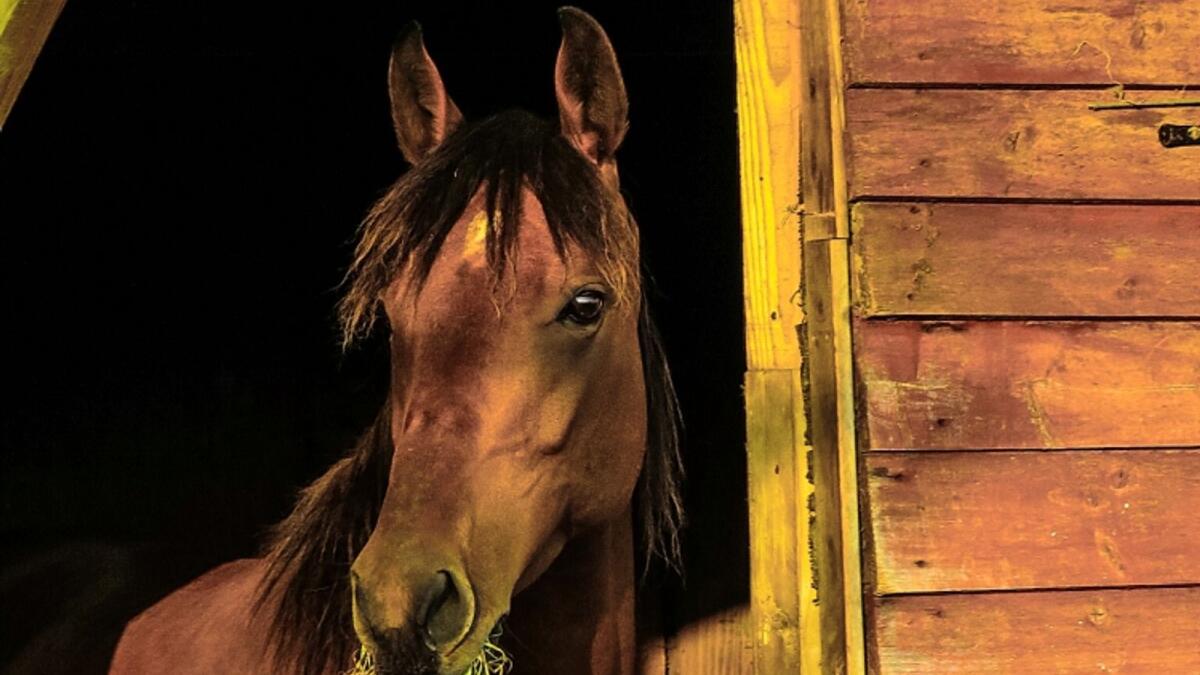 A Diamond of a cover for CSPCA 2021 calendar
Nadine O'Neill is the winner of this year's photo calendar competition and her beautiful horse 'Imperial Diamond' will feature on the front of the 2021 calendar for the Cavan Society for the Prevention of Cruelty to Animals (CSPCA), which is on sale now.
A delighted Nadine told the Celt she took the photo in August just as the sun was setting.
"I was petting Imperial Diamond and I loved how the sun was shining on her and how the shadows around her were forming. I started photography at the start of lockdown and I fell in love with it. I love taking photos of animals as they give so much character to a photo. Unlike us humans, they don't care if they're not picture ready, they are captured in their own self, no face tuning, no hiding insecurities - just captured in their own beautiful self, just like we should. Imperial Diamond is an amazing horse with lots of energy and a beautiful soul," she said.
Nadine's photo won the most votes in print and online. She has won a new Canon digital camera, sponsored by The Anglo-Celt. The runners-up will feature inside for each month of the year, with others shortlisted to go in a collage on the back of the calendar.
Animal lover Nadine is thrilled that her photo will help to raise funds for the important animal welfare work of the Cavan SPCA.
"The CSPCA are doing fantastic work and without them there would be so many animals that don't have a home or are being mistreated. They go out of their way to help so many animals and, especially with the current situation of dogs going missing, they would share photos of the missing dogs on Facebook or, if they found a lost dog or animal, they would make sure it gets back to its original owner," said Nadine.
CSPCA volunteer Michelle Harton, who co-ordinated the competition, said they had hundreds of entries for this year's competition and thanked all those who entered.
"The amount of photos and the quality we receive goes up every year so it's always a difficult task to pick the final 21 for voting and we really put a lot of effort into selecting the best. It's an annual event for a lot of people to enter their photos which is lovely to see. We did notice we had less cat entries this year so we'd love to see more cats next year. The winner, Nadine, received a huge 449 votes."
Michelle said the calendar is the charity's main fundraiser this year and urged people to support it. "All the funds raised allow us to continue rescuing and rehoming animals in Cavan," she added.
Laura Reilly from Ballyjamesduff, a volunteer with the CSPCA, previously explained why proceeds from the sale of the calendars are more important this year than ever before.
"The calendar is vital. Since the emergence of Covid in March and the lockdown and restrictions, we have been unable to raise funds.
"Our charity shop on Thomas Ashe Street in Cavan Town was closed and we have been unable to host our annual pub quizzes, dog walks and other fundraising events," she said.
The charity shop has since recently reopened and is selling the calendars.
The costs of the Cavan SPCA are typically in excess of €85,000 every year between veterinary fees (€30K), food (€20K), spaying and neutering (€25K) and other fees and expenses.
The animal welfare charity sometimes gets government grant aid but is never aware if the allocation will be forthcoming or how much it might be until around December each year.
MONTHLY WINNERS
Jan - Mags McCusker
Feb - Zara Dunne
March - Sarah Hardy
April - Charlene Moore
May - Caoilin Young
June - Vera Farrelly
July - Jacqui Armstrong
Aug - Trish Kemp
Sept - Anke Morgenroth
Oct - Lauren Boosey
Nov - Sean Murphy
December - Katie Shiels
FEATURED ON THE BACK OF THE CALENDAR
Marilee Farrell
Sinead King
Sinead McEntee
Shannon O'Reilly
Sandra Mathews
Ashleigh Stewart
Kelly Anne Mc Dermott
Margaret O'Reilly