Here's what's on TV as we face 'lockdown 2'
74 Days: The Hunger Strike Of Terence MacSwiney (RTÉ 1, Wednesday 9.35pm)
The death one hundred years ago of Terence MacSwiney is regarded as one of the most important events in the history of the Irish revolutionary period. Historian Sarah-Anne Buckley uses contemporary science and original medical notes to recreate the story of the last 74 days of his life, and to shine fresh perspective onto a pivotal moment of our history.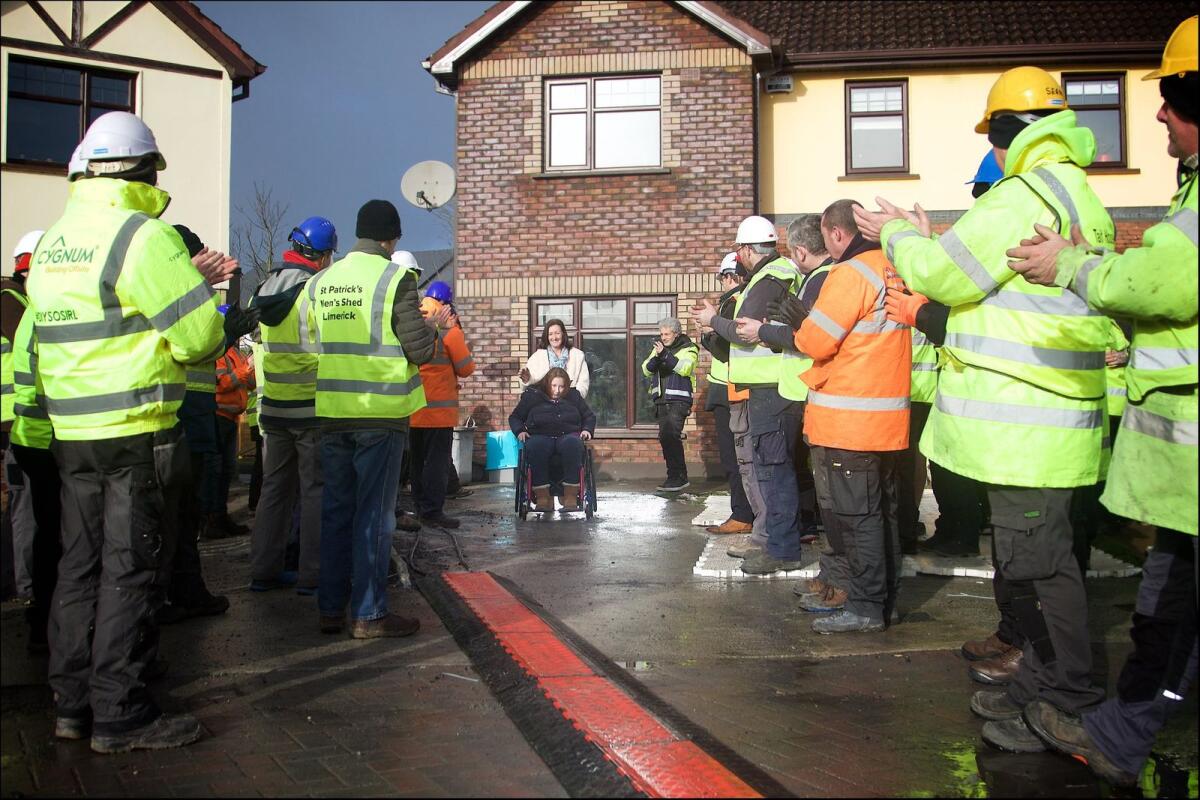 DIY SOS: The Big Build (RTÉ 1, Sunday 6.30pm)
Baz Ashmawy and his team set out to renovate the homes of deserving families – but with only 9 days to transform each home, and completely dependent on the generosity of donations. Every episode sees an army of volunteer builders, labourers, suppliers and neighbours come together to help a local family impacted by a significant loss or misfortune.
Dermot Bannon's Incredible Homes (RTÉ 1, Sunday 9.30pm)
In this new series, Dermot once again packs his bags and visits some of the most jaw-dropping houses around the world. First stop – Canada, a landscape that takes your breath away and a freezing cold climate that, well, also takes your breath away.
The Undoing (Sky Atlantic, Monday 9pm)
Nicole Kidman plays a successful therapist whose seemingly perfect world is rocked by a violent death. And when her husband goes missing, a chain of terrible revelations emerges. Hugh Grant and Donald Sutherland also star.
Billions (Sky Atlantic, Wednesday 9pm)
Bobby Axelrod and Chuck Rhoades see their vicious rivalry re-ignited, while new enemies rise and take aim as season 5 gets underway. Episode 1 sees Bobby reach a major milestone, but tensions are high at Axe Camp now that Tyler Mason is back.
BEST FILMS
The Secret Garden (Sky Cinema, from Friday)
When Mary's family dies from cholera, she's sent to live in Yorkshire with her strict uncle and the housekeeper Mrs Medlock. But Mary soon discovers a key that opens a door to a garden – a secret, magical garden that her uncle has kept locked since the death of his wife.
The Young Offenders (RTÉ 1, Saturday 9.55pm)
The movie that started the exploits of a youthful Cork pair of rogues, always in trouble – but usually one step ahead of the law. Cork city and county never looked better in a comedy perfect for a night in.
A Personal History of David Copperfield (Amazon Prime)
A very modern and entertaining take on the Charles Dickens classic tale of a young orphan who is able to triumph over many obstacles. Directed by Armando Iannucci, it stars Dev Patel, Hugh Laurie and Tilda Swinton.
The Trial Of The Chicago Seven (Netflix)
Aaron Sorkin, creator of The West Wing, scripts and directs this timely drama set around the true story of seven people who stood trial stemming from charges surrounding the uprising at the 1968 Democratic National Convention in Chicago.
CLASSIC MOVIE
The Crying Game (RTÉ 2, Saturday 11.30pm)
Director Neil Jordan won an Oscar for this drama that conceals one of the best twists in film history. A British soldier kidnapped by IRA terrorists befriends one of his captors, who then becomes drawn into the soldier's world.
KIDS STUFF
Out Of This World (CBBC, Sunday 9.30am)
Dr. Maggie Aderin-Pocock takes us into space to study the earth and see how it's helped us to understand climate change. Star Guest is Susanne Mecklenburg from the European Space Agency, who's in charge of analysing the earth's climate.
Maleficent (RTÉ 2, Sunday 5.50pm)
Maleficent and her goddaughter Aurora begin to question the complex family ties that bind them as they are pulled in different directions by impending nuptials, unexpected allies and dark new forces at play. Angelina Jolie is perfectly cast in the title role.
Heirs Of The Night (CBBC, Monday 5pm)
In 1898 a prophecy warns the five remaining vampire clans of Europe that they need to unite or else they will become extinct. This new 13-part series follows the clans on their journey as they undergo crucial training in order to secure their survival.
ON DEMAND
The Haunting Of Bly Manor (Netflix)
After an au pair's tragic death, Henry hires a young American nanny to care for his orphaned niece and nephew who reside at Bly Manor with the chef Owen, groundskeeper Jamie and housekeeper, Mrs. Grose.
Clouds (Disney+)
Young musician Zach Sobiech discovers his cancer has spread, leaving him just a few months to live. With limited time, he follows his dream and makes an album, unaware that it will soon be a viral music phenomenon.
Social Distance (Netflix)
Set during the early weeks of Covid-19, and filmed in isolation, this tragicomic anthology series features both dark and funny takes on how people strive to stay connected while staying apart.
The Twelve (All 4)
This Belgian drama won Best Screenplay at the recent Cannes TV Festival, and centres on twelve ordinary people who are called for jury duty in a murder case as traumatising as it is controversial in which a woman stands trial for killing her own blood.
AUTUMN PODCASTS
The Echo Chamber Podcast
Hosted by Tony Groves and Martin McMahon, this podcast brings you the 'voices you need to hear from the Venn Diagram of News, Politics and Culture.' It explores the issues of the day in a manner you won't hear anywhere else.
The Good Glow
How Georgie Crawford put her life back together after a breast cancer diagnosis that changed her perspective on everything. Georgie feels there is a need for people to have more in depth conversations about our health in order to drive awareness of self care.
THE SHOW MUST GO ONLINE
The Irishman Abroad
https://www.thelockinn.io/Irishman abroad
Host Jarlath Regan is joined by 'There's Something About Aisling' creators Sarah Breen and Emer McLysaght, author of Ross O'Carroll Kelly – Paul Howard, comedian Jack Wise with music from the wonderful Loah.