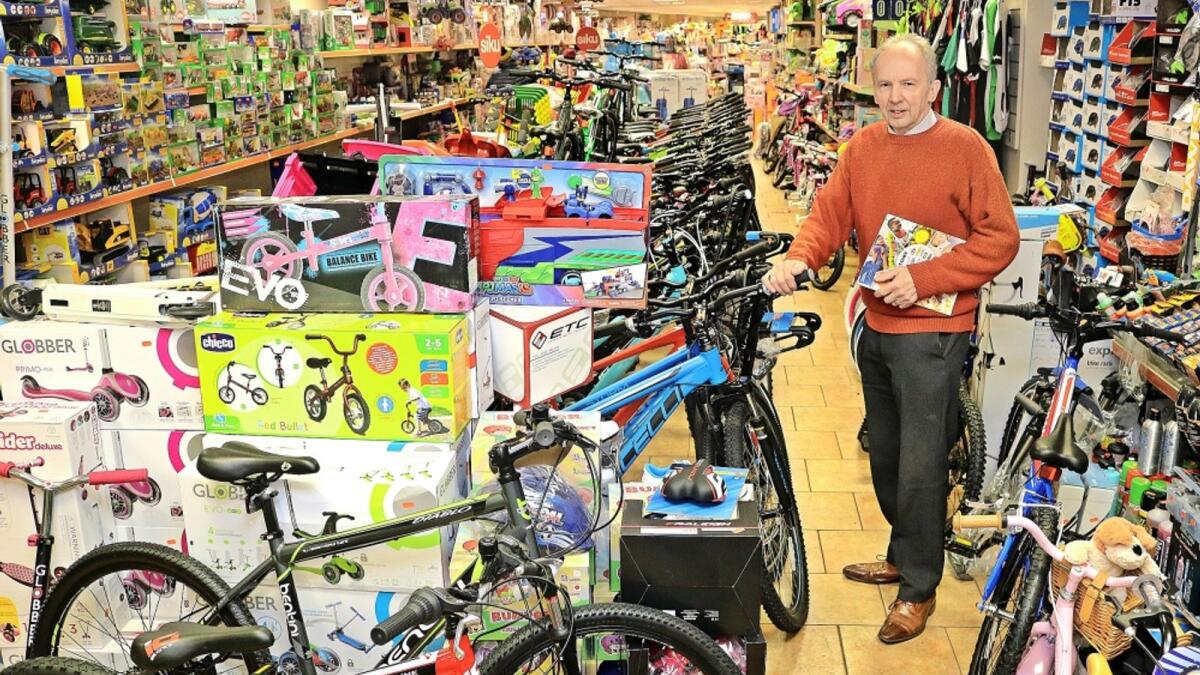 'I don't intend letting customers down' - toy store owner
A toy shop owner has vowed to keep the doors of his store open right up to Christmas regardless of what Covid restrictions may be imposed.
Vicky Reilly of Pricewise Superstore in Cootehill was permitted to remain open all year because he also sells groceries and cleaning products among other items.
He revealed many customers paid down deposits on presents months ago.
"Christmas started a month early this year because people were afraid of a lockdown and that they would not get the items they wanted," he said.
"I am here over 50 years and I don't intend letting customers down. I never did before and I am not going to do it now. I will do whatever I can to look after our customers. We have people coming back here year after year buying for Christmas," said Vicky.
"I saw the mothers coming in with their daughters and now those daughters are coming in with their children," he said.
Vicky added that the shop will continue to trade but will be controlling the numbers in store at any one time.
He said the store is enjoying its busiest year. Vicky revealed he was one of few toy stores to remain open during the first lockdown. "I am glad we did not close. I had one man in the store and he said 'this is the nearest toy shop to Wexford that is open'."
Vicky said the virus is not being spread in retail settings and is sympathetic to other retailers being forced to close.
"They can't keep closing all these businesses, because they are all going to go bankrupt,"he said.
Vicky said he felt the Government was making "mistakes" in closing down businesses.
"The problem is people congregating together. There are football matches taking place this week. There is no need. They are not a necessity. They are not going to go bankrupt. There is no need for people congregating."
The retailer also said closing shops until December 1 will only make shops busier when restrictions ease.
"After the shut down for six weeks, there will be an awful surge of people coming out to do their Christmas shopping and that will make it fly high again.
"There will be crowds on the streets and in every shop – who is going to control that?"he asked.