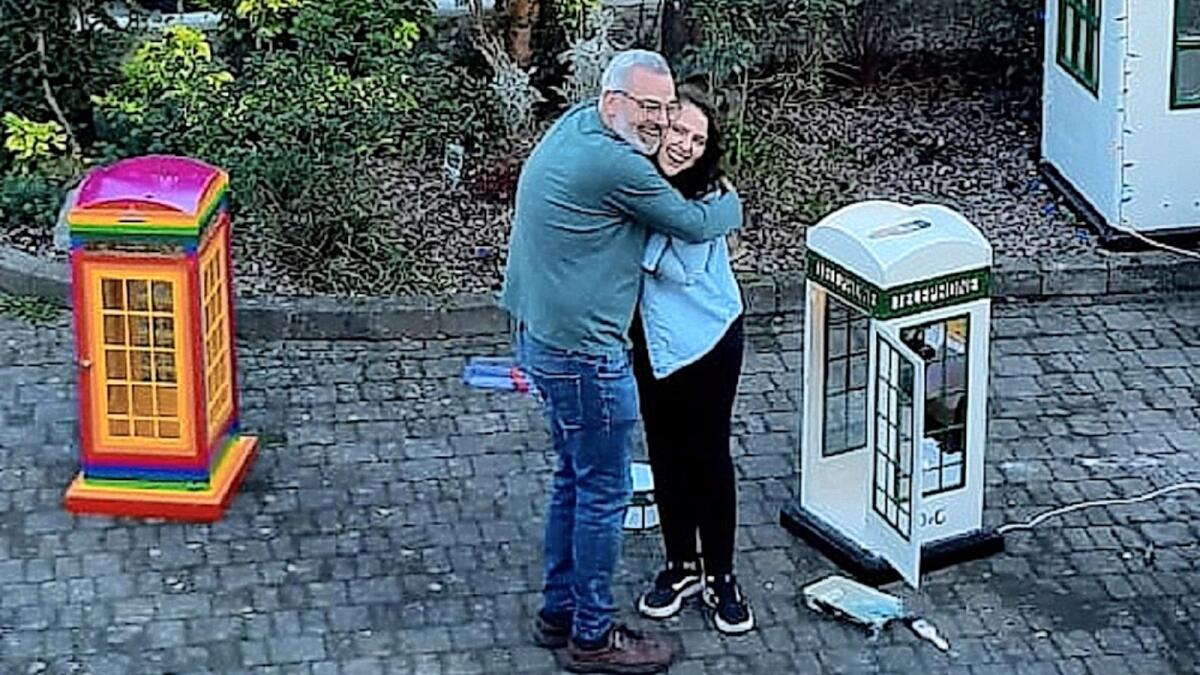 Victor Mee Auctions in bid to raise funds for Pieta House
Irish auction house Victor Mee Auctions has teamed up with the Dublin-based 'Phonebox Man' Paul Murphy and his daughter Sarah to support their Pieta House phone box initiative in Victor Mee Auctions & Niall Mullen's sale this Wednesday, December 9.
Having designed and painted one phone box each, Paul and Sarah's creations battled against one another in an online competition and Paul's was chosen as the favourite to hit the Victor Mee auction block. Once the hammer comes down on charity lot 1420, full proceeds - including auction fees - will be delivered to Pieta House charity just before Christmas.
Paul has become well-known across Ireland for his ability to fix up and restore antique Irish phone boxes and his daughter Sarah spends much of her time painting furniture and murals. This particular challenge came about when a family friend, Keith Butler, took it upon himself to have two identical phone boxes manufactured by Churchtown Steel Engineering for the dad and daughter duo to paint and compete.
Commenting on his auction house's involvement in the charity initiative, auctioneer Victor Mee said: "Paul has been a good client of ours for many years, so we were extremely honoured when he came to us with this charity project. Pieta House is a very worthy cause and carries out work that is very close to the hearts of the team at Victor Mee Auctions, so we couldn't be more pleased to support Paul, Sarah and Pieta House in auctioning Paul's winning phonebox on 9th December. We are very much looking forward to seeing how the phone box performs at auction."
Paul said the initiative combined their passion for painting and their strong belief in the work carried out by Pieta House.
"It has helped in spreading the word about Pieta House and the fantastic work they do across Ireland. We chose Pieta as our charity as mental health struggles are relatable to everyone in some aspect or another and we hope this initiative will help to further shine a light on the importance of diminishing the taboo around mental health," said Paul.
Victor Mee Auctions is renowned for its exquisite, highly unique sales that showcase an array of antique interior, pub and collectable items from Ireland and across the globe. Each sale hosted by the auction house sees interested bidders tune in from around the world and the team hope to once again draw in their established audience of potential bidders to encourage the most amount possible raised for the charity.
Pieta House provides free therapy to those engaging in self-harm, with suicidal ideation, or bereaved by suicide. Pieta first opened its doors in Lucan, County Dublin in 2006 and since then has seen and helped over 58,000 people. The extraordinary charity now operates 15 centres and five outreach service across Ireland, including in Cavan.