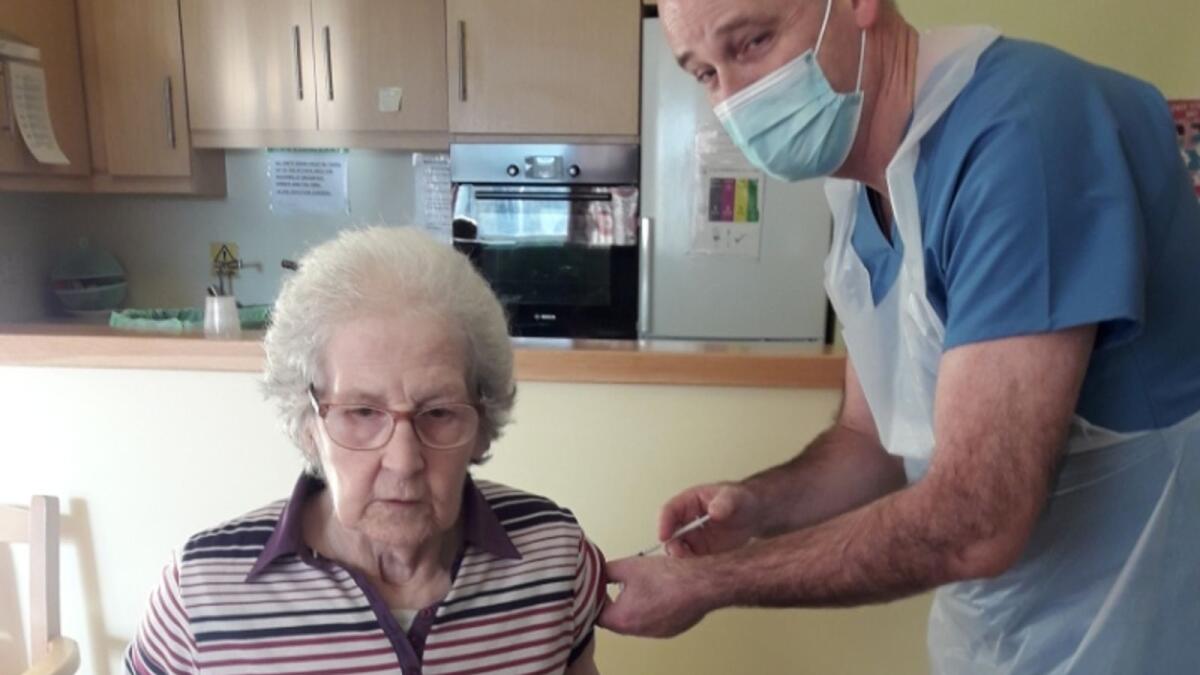 Monaghan lady 'honoured' to receive vaccine
A Carrickmacross octogenarian became the first person in Monaghan to receive the COVID19 vaccine.
Eighty-one year old Rosemary Lee received the Pfizer BioNTech COVID19 vaccine on Saturday, January 9, and as such became the first person in residential services for Older People in Monaghan to be vaccinated against COVID-19.
Rosemary's vaccine was the first Pfizer BioNTech COVID-19 Vaccine to be administered by vaccinators at Lorgan House, St Mary's, Hospital Castleblayney, Co, Monaghan.
Rosemary who has been happily married to Eddie for over 50 years said "I'm happy to receive the vaccine today. It is a privilege to have it. I want to thank all of the staff at St Mary's for looking after us so well."
Rosemary was given a HSE vaccine information leaflet, along with more detailed manufacturer's patient information leaflet, before getting the vaccine. Afterwards, each person vaccinated was given a vaccine record card, showing the name and batch of the vaccine they have received. Residents and Staff will each return for their second dose, to be fully protected, in three weeks.
Dr Michael Clarke, Medical Officer at St Mary's and local GP was the first 'staff' member to be vaccinated at St Mary's he said, "This is an important day in our fight against Covid-19. I am happy to be receiving this vaccine and wish to encourage all those who are invited to get the vaccine to take it."
Two other local GPs were also vaccinated.
Meanwhile 75-year-old Cavanman Eamonn Hughes became the first person to receive the vaccine at St Mary's Hospital Phoenix Park. The media were there to capture the special moment.