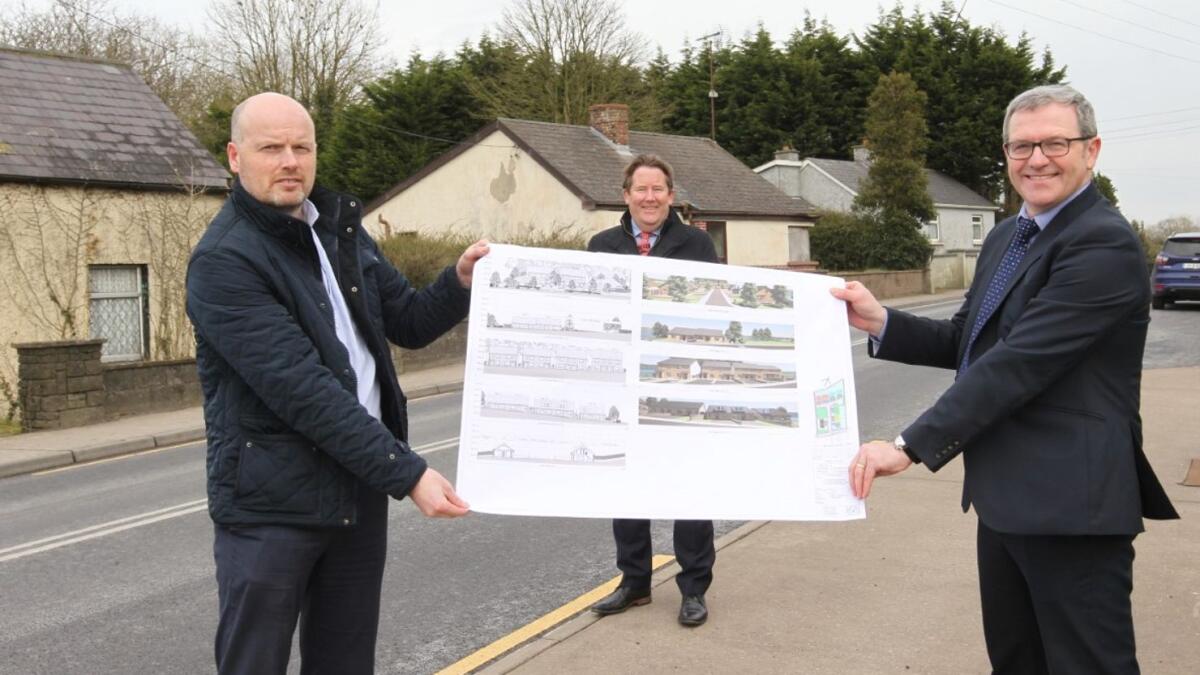 Contracts signed for 15 new housing units in Ballinagh
News Update
Contracts have been signed between Cavan County Council and Sandar Construction for the completion of 15 new social housing units at Cavan Road, Ballinagh.
Located at the site of three existing derelict properties, this new development has been approved for funding in the amount of €3,294,432 by the Department of Housing, Local Government, and Heritage through the Social Housing Investment Programme.
With an expected completion time of 16 months, it hoped that the mix of 10 two-bed units, four three-bed units and one four-bed units, which will have a high energy efficiency rating of A2, will be allocated and occupied by the end of 2022.
Cavan Town-based firm Wynne Gormley Gilsenan Architects and Surveyors will provide architectural services for the project.
During his visit to Cavan last month, Minister for Housing, Local Government, and Heritage, Mr Darragh O'Brien TD visited the Cavan Road site, and commented: "I am glad to see Cavan County Council is committed, energised, and mobilised to deliver on its ambitious targets."
Welcoming the contract signing, Cathaoirleach of Cavan County Council, Councillor Sarah O'Reilly added: "I am pleased to see further progress has been made in delivering vital social housing for the people of Cavan, and I am delighted to note that both the design and construction of these high-quality units will be delivered by local firms."
Chief Executive of Cavan County Council, Tommy Ryan, said the conversion of three derelict houses into 15 new-build homes was indicative of the resourcefulness being employed by the council's Housing Construction team in delivering on the council's housing targets.
"Our Housing Construction team are using all the tools at their disposal to increase the availability of housing in the county, whether through redeveloping derelict properties such as these, acquiring vacant lands, or working with the private construction sector to develop turnkey developments. I applaud the efforts of all who have contributed to this project so far, and look forward to seeing the finished product," said Mr Ryan.
Director of Services, Housing, Libraries & Cultural Services, Human Resources & Corporate Services, Mr Eoin Doyle said: "This latest development is one of 14 such developments throughout the county, which are at various stages of planning, design, and construction. This will bring 269 further units into Cavan County Council's housing stock, with the provision of a further 92 units, in association with Approved Housing Bodies, at an advanced stage. That this much progress has been made against the backdrop of a pandemic, is reflective of the skill and efforts of our Housing Construction team and the various project partners."