Brisk trade as retailers re-open
Image 1 of 5
Image 2 of 5
Image 3 of 5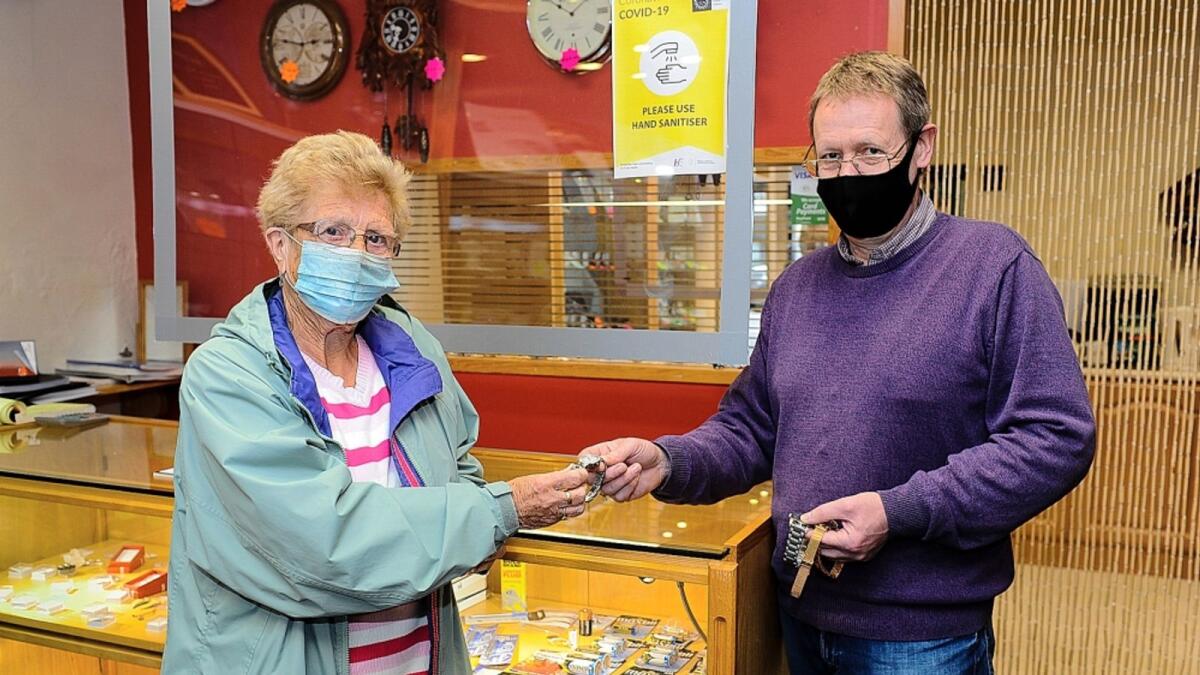 Image 4 of 5
Image 5 of 5
Previous
Next
The atmosphere on the streets was different on Monday of this week and it was heartening to see shoppers emerging with bags from outlets that had been closed for more than four months.
People were out buying clothes and shoes, some of them queuing, and the Celt even encountered a couple from Dublin who stayed in Belturbet over the weekend. They visited Elegant Gems on their way home and purchased a ladies watch.
Leslie and Helen Dawkins were thrilled to get out of Dublin for the weekend. Helen said they bought a watch last year in the Cavan jewellers and were delighted to return.
"We had a lovely weekend in Cavan," enthused Helen.
Peter Scanlon said it was great to be back behind the counter and serve customers again. "We had plenty of customers in today, but click and collect may have dampened the day ever so slightly. I'm not complaining – we had a good opening day," he said.
Cavan County Council was also reminding consumers of their responsibilities as restrictions ease further.
As retail opens fully across Ireland this week, remember the steps you can take to suppress #COVID19 and to #ShopSafely: 1️⃣ Wear a face covering - even if fully vaccinated 2️⃣ Sanitise your hands upon entering and exiting 3️⃣ Keep 2m physical distance

Posted by Cavan County Council on Monday, 17 May 2021
There were lots of ladies shopping in the expansive Sally West store in Cavan Town on Monday and the smiles on their faces as they scanned and browsed the latest fashion on the rails said it all.
The proprietor of Sally West, Ruth Leddy, described the vibe from customers as positive and said the shopping experience is a social one: "We were delighted to see them. There were a few laughs and it is just great to have the buzz around the town again. It was wonderful today – I am on a high."
There was a bride to be fitting on new shoes for her wedding when we called to Folkston and a man looking for a new pair of comfortable shoes.
Ed Tavey, manager of Folkston, explained that they had a "very good day" and it was great to see customers back in the shop.
Lauren Smith from Cavan Town, who had just purchased new shoes, said it was great to get out shopping and meeting people again. "It was great to be able to try on shoes, as opposed to the online shopping. It is far better coming in to shop and support local shops," she said.
John Smith from Redhills was in the market for a pair of casual shoes and he enthused that "it was absolutely fantastic" to be out shopping again.