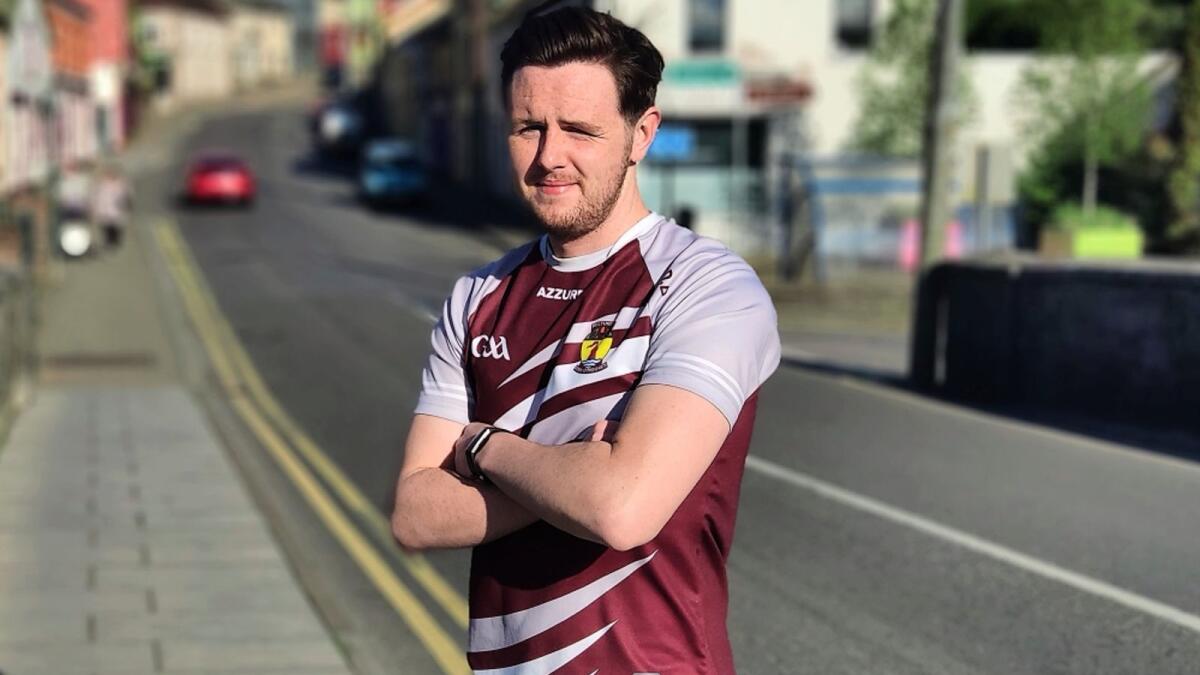 The Run of the County in 10 days!
Belturbet man plans to run distance of Cavan border
A young Belturbet man has set himself the challenge of running the length of the county in 10 day, beginning and ending the incredible feat by ascending Cavan's most famous peak - Cuilcagh.
When The Anglo-Celt spoke with Dillon Donnelly last Monday, ahead of embarking on his County Cavan Challenge for MS Ireland next Tuesday, June 1, he was mapping part of the route out around Swanlinbar. The enormity of the task ahead was beginning to dawn on him.
"It's going to be tight enough," laughs Dillon, who has been training solidly since around January, and now finds himself running upwards of 70 kilometres a week.
He plans on running at least 25 to 40 kilometres per day, covering a total distance upwards of 200 kilometres.
The Belturbet Rory O'Moore's GFC forward, and barber by trade, was inspired to take on the feat after his mum Caroline was first diagnosed with MS in 2014. She has been able to avail of the "excellent service" provided by the local Cavan MS Ireland branch and, as Dillon says, this is his way of "giving something back".
Already a GoFundMe page set up by Dillon, which had an initial target of €2,000, has managed to raise more than that, and is still rising.
Dillon, who'll count on his dad Gary and brother Jordan for help along the way, will kick-start his County Cavan Challenge next Tuesday from Blacklion where he will scale Cuilcagh and, from there, run down from the Gap to Swanlinbar. Day two will see Dillon go from Swanlinbar to Belturbet; then Belturbet to Cootehill via Redhills; Cootehill to Kingscourt; Kingscourt to Virginia; Virginia to Kilnaleck via Mountnugent; Kilnaleck to Arvagh via Gowna; Arvagh to Belturbet via Killeshandra; and finish up by running from Belturbet back to Cuilcagh.
"I'll hopefully be up Cuilcagh on Day 1 and 10, that's the plan all going well. I might have to take a rest day, but right now the plan is to try complete it in one go," says Dillon, who despite running a marathon in the past, has never attempted a run like this.
Dillon, who took up hiking and running while living in Denver, Colorado some years back says: "I'm planning my refuelling stops right now. I just need to be smart about it. Run part of a distance, walk and then run. The plan is to keep moving, moving the whole time until I'm done."
For details on how to donate to in support of Dillon, search for The County Cavan Challenge for MS Ireland on GoFundMe or see below.