The many hurdles of bringing lakes idea to print
Previous
Next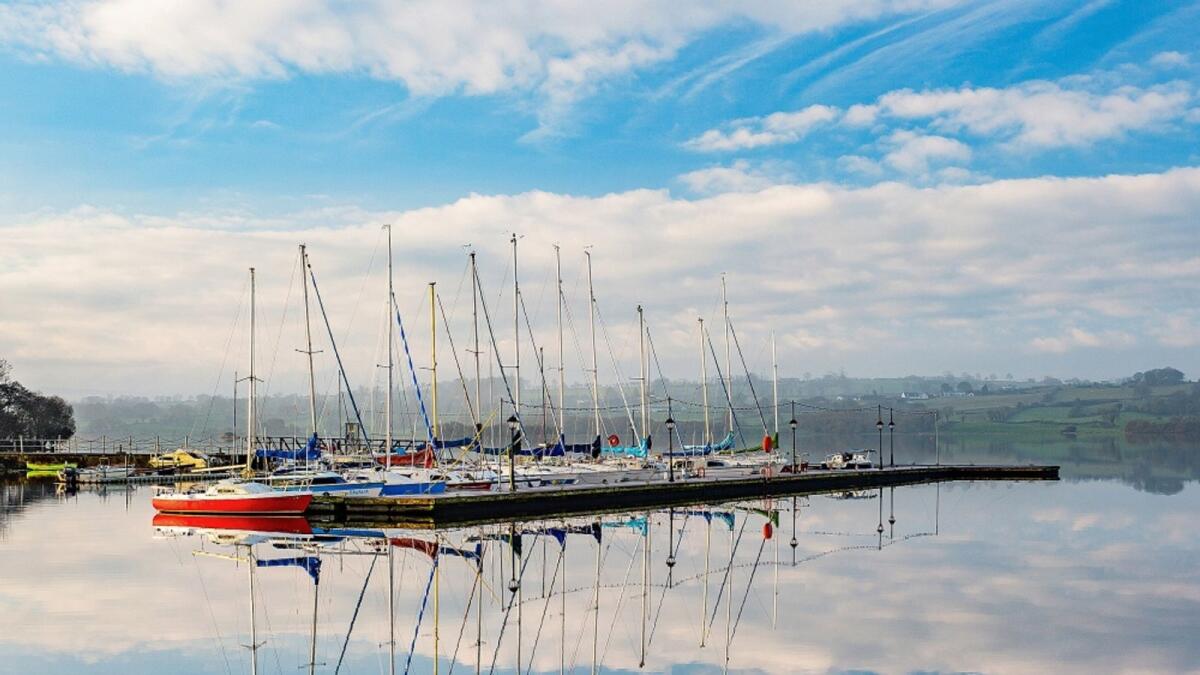 Hu O'Reilly is back with his popular series 'Chasing the Magical 365' in his quest to photograph and catalogue all of Cavan's reputed 365 lakes...
A few people asked me how the idea to make a photography book about the lakes of Cavan came about. I had the idea in my head for a few years, as I've always wondered if the saying about Cavan having 'a lake for every day of the year' is true.
Also, I knew the lakes would make an interesting subject as there are a huge variety, big and small, and a selection of different landscapes through the county also.
Combining this with photography during the changing seasons, and aiming to include elements to show how people, animals, and wildlife interact with the lakes would also help make the book visually interesting.
The major obstacle stopping me from having done this project before was time. As a busy photographer specialising in weddings and commercial work, I would have found it difficult to get extra days to drive around snapping the lakes. But when Covid arrived, my work slowed down so much that I finally had the time to work on a project of this scale.
I had accumulated a few different ideas for projects so I sat down with my wife. After mulling them over we felt the Lakes of Cavan idea was worth trying – as like most people we wondered ourselves if the myth of 365 lakes is actually true.
There is a saying that when starting a project, it should be SMART - Specific, Measurable, Achievable, Relevant, and Time-bound. This project seemed to tick those five boxes so I decided to go for it.
The first thing I did was to attempt to count the lakes on maps, to see if there were close to 365 lakes. I printed out maps covering the entire county on several sheets and spent many evenings counting them and writing them out on a list. I was disappointed to find there were less than 300. Could that be?
Upon closer scruitiny I realised some smaller lakes were absent from the maps. After some research, I ordered five large maps from Ordnance Survey Ireland to cover the county in more detail. A rough count on the more detailed maps gave me a figure closer to the magical 365, so the project was good to go once again.
Stand out
The next, and biggest, step is to then go out and photograph the lakes. Every last one of them. This is the project's most time-consuming aspect, but also the most enjoyable. It's a challenge to try to find different light, angles, and elements for each lake to try to make them stand out.
Much of the work here is in preparation. Checking weather forecasts, deciding when is best to go and where. I would normally work out a route the night before and plot a few lakes to photograph the next day. Being able to adapt to changes in the weather and different circumstances is a big part of it too, as things don't always work out as planned!
With the vast majority of lakes photographed by January this year, the next step was to research publishing options. This is my first book, so I made a list of the publishers in Ireland who specialised in photography books and sent them a proposal.
Two publishers expressed an interest in publishing but the timeline didn't suit them, as I plan to launch the book this October. This is to coincide with an exhibition of photography on the project which will take place at Cavan County Museum in Ballyjamesduff.
Control
The other book publishing option, which is the one I have now decided to go with, is called self-publishing. It involves me designing the book layout, organising the funding of the book printing and binding, the publicity, and the distribution. There is much more work with this but I have more control over the creative elements.
I was delighted to get a talented local designer on board to help with design and layout. For printing and binding, I contacted several printers and have received samples and quotes. I have been in touch with delivery companies about methods and costs of posting books and prints in Ireland and abroad.
Pledges
The funding of the book is the next challenge and for this, I decided to use an established crowdfunding website and app called Kickstarter. They specialise in helping artists like me fund projects. This is done through pledges - the public can pledge to pay a fee in return for discounted prices on products such as books or photographic prints of the lakes. There is also the option to become a named sponsor of the book.
The distribution of books will begin in October this year, so they will be ready just in time for the Christmas market. People who have pre-purchased through Kickstarter will have copies of the book posted to them. Books will also be available to purchase online and I'm hoping to have them distributed in local newsagents and bookshops also.
This is a very interesting project to work on. I've met some amazing people who have helped along the way and I've ventured to some parts of Cavan that otherwise I would never have see. I feel privileged that I can use my skills as a photographer to portray the beauty of my home county in this project.
Thanks to everyone who has helped in the journey so far and I'll be continuing to update you on my progress in this Anglo-Celt monthly column. The months ahead will be busy and I'm looking forward to reaching the magical 365 lakes and getting the book published and the exhibition launched in October this year.
You can check out the crowdfunding link by searching for 'Lakes of Cavan' on the Kickstarter website or app. I will also have links on my 'Lakes of Cavan' Facebook and Instagram pages. Everyone who pledges to support the project will receive books and prints at discounted rates and will be a part of helping to make this book a reality, and your help and support is greatly appreciated!