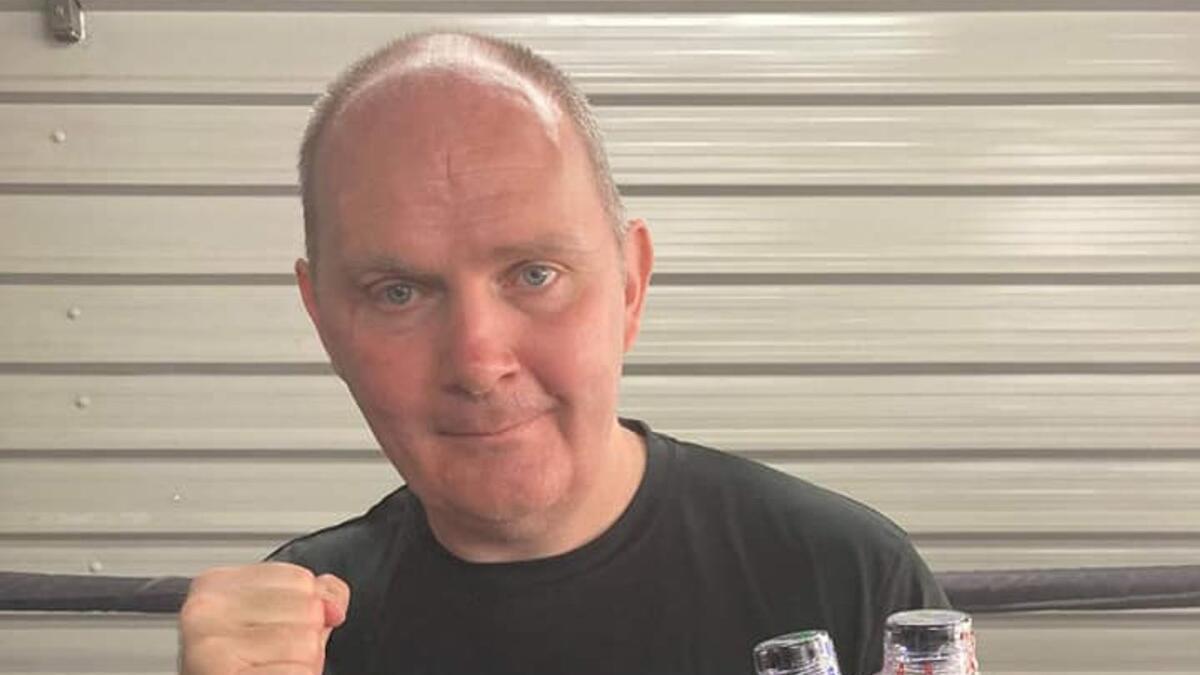 Ensuring a clean fight
HONOUR Third Olympics for Cavanman
By Gemma Good
A Cavanman has been selected as Station Manager in Doping Control for the boxing tournament in the Tokyo 2020 Olympics.
Sean Crowley from Cornafean is the head coach of Erne Boxing Club.
He spoke to the Celt today (Tuesday) from Tokyo where he was observing a three-day quarantine.
From his hotel room, he described the atmosphere in Japan.
"My colleagues from all around the world are in the exact same boat, we're all in the same hotel on different floors. We open up the doors from our rooms and chat across the corridors, we take it in turns to walk up and down the corridor just to get a bit of exercise."
"It's a very very challenging start," he said, after enduring the 30-hour journey to Japan.
Sean is looking forward to getting out of quarantine and commencing his role."I've got three covid tests so far and I've got my fourth one in the morning," he said.
If this test is clear, Sean will be off to the Olympic village to fulfil his duties.
This is the third time the Erne head coach has been selected to work at the Olympic games, having worked in London in 2012 and Rio in 2016, where he was the only Irish person selected.
"It was quite a privilege and an honour to be chosen.I'm delighted to be selected again."
his time around, Sean is one of three Irish doping control officers, with the others hailing from Kildare and Tipperary.
"We're here to do a job and an important job," he said, detailing the "tough" recruitment and selection process with rigorous tests, assessments and training.
"I will be looking after all the doping control officers and the chaperones that are responsible for the testing of athletes whilst they are competing."
He explained the athletes are "highly tested" with at least one third of boxing competitors tested at random each day.
"It's long days and challenging work," he said, explaining some shifts are 15 hours long.
Before athletes even start the competition, they are tested at random, with approximately 200 tests taking place each day.
Sean said it is important that all competitors get a fair chance.
"The whole purpose of our job is to support the process of making sure that the athletes who are competing are competing clean, and to make sure that the medal holders and winners are all clean.
"We're there to help the fight for clean sport and integrity."
Sean will remain in Tokyo until August 9.
"It's a big commitment but I wouldn't be doing it if it wasn't important."
The coach said it has been a tough time for the sport with the pandemic.
"It was a very challenging time because boxing was disrupted more than a lot of other sports with it being a contact sport.
"Boxing was under the same restrictions as gyms."
The Head coach also faced moving into a new premises in Derrylin.
"The numbers in the club are really really good but we just haven't been able to invite back our cross-border members yet."
He said the club is looking to expand.
"We're at that point we have got enough demand to open a second site and that's something we are looking at at the moment.
"It could well be in Ballyconnell or even Beltrubet," he said, explaining Teemore or a second site in Derrylin are also a possibility.
He confirmed there a big plans for Erne Boxing Club's future.
"What we'd like to do is secure some land to actually build our own permanent premises."