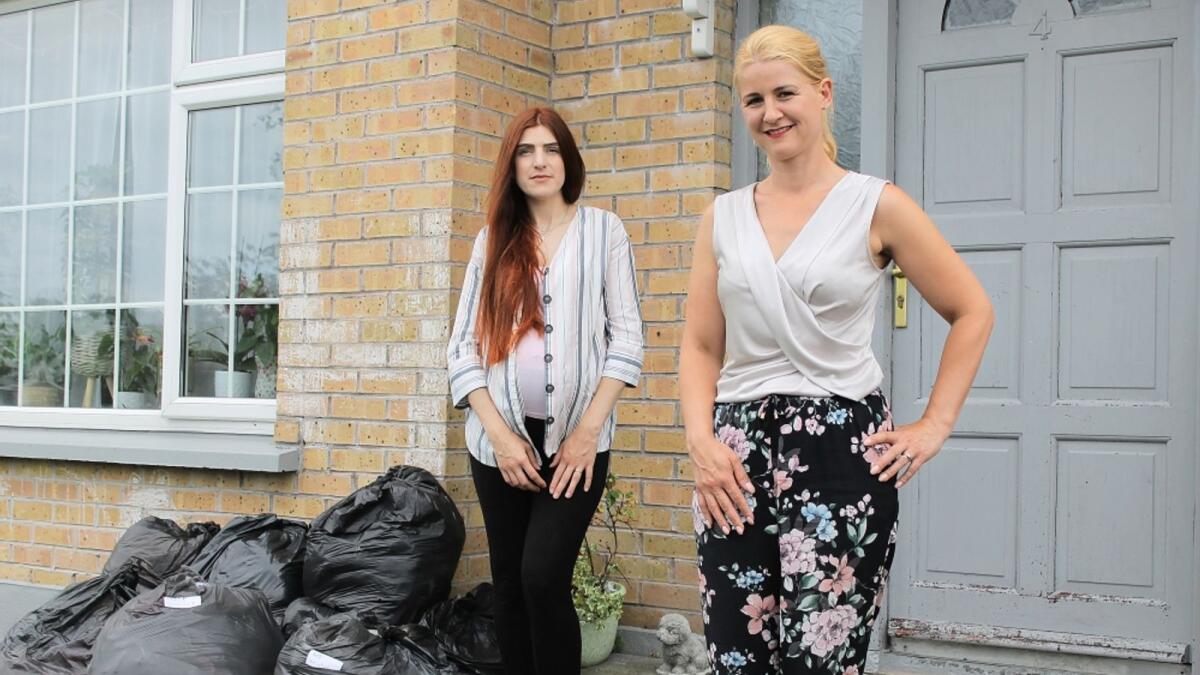 Helping Cavan's Wildlife to soar
Gemma Good
Caroline Van Den Berg has spread her wings in Cavan despite being left behind by the aviation industry.
As a flight attendant, she hit a turbulence at the start of lockdown.
"Aviation obviously being hit as possibly the hardest industry with Covid, I was basically put to one side and told I'll not get flying for the rest of this year or next year. I was at a loss for something to do," she explained.
Caroline started the Wildlife Rehabilitation Ireland (WRI) Charity Shop, alongside fellow animal enthusiast Joanna Birsanu.
The online charity shop based in Cavan is providing much-needed funds for the "brand new" WRI Wildlife Hospital in Navan. The hospital, launched in February, is the first of its kind in Ireland.
"I started out being a fosterer for Wildlife Rehabilitation Ireland by taking some injured wildlife from Cavan and surrounding counties," said Caroline, who had just finished feeding her six birds.
Caroline shares her home in Cavan with five House Martin chicks and one Swift bird.
"House Martin nests were falling across the country after the spell of bad weather," she explained.
The task of minding these birds is time consuming, as the wildlife enthusiast explained they must be fed every 45 minutes.
"It's quite intense from dawn to dusk.
"You're basically mimicking the mammy and daddy bird so you want to feed little but often."
The birds will be rehabilitated for two to three weeks, after which they will get some flying time before being released.
Caroline commences her care of the birds at 7am and finishes 10pm.
Not a person to sit around, she also volunteers for Saint Vincent de Paul in Cavan, through which she was inspired to set up the online shop.
"The idea came about to combine both passions for wildlife and second hand clothing," said Caroline.
Joanna and Caroline have a Facebook and Instagram page where items can be viewed and purchased.
"We update them on a daily basis with new items."
Clothing, handbags and shoes can be purchased by messaging the WRI Charity Shop page.
"We actually style the outfits," Caroline enthused. The vibrant colours and clever clothing combinations can be viewed on their social media pages.
Items can be paid for online or at collection. The pair also run a postal service country-wide.
Caroline explained the reason they are running the shop online as opposed to opening a physical shop is to "test the waters". They did not know how the shop would take off in lockdown.
"We wanted to see what donations were like and to see what the response was in the community.
"I think we've all gotten used to a bit of online shopping so it's great to have another possibility to shop in Cavan online."
With a positive response so far, Caroline hopes to open a WRI Charity Shop in the future.
"It's been great, we've been quite busy with receiving donations, which we're really grateful for."
There are currently over 400 animals in the wildlife hospital in Navan which "need looking after" with food, veterinary bills, training and 24-hour care required.
"It was just a way of providing some sort of funding for them.
"You can imagine how busy they are," she said.
Wildlife Hospital
Over 300 of the animals in the WRI Hospital's care are birds with the remainder mammals who require night feeds.
"Mammals obviously suckle throughout the night like foxes and badger cubs," she gave the example.
Between interns and volunteers, the team get the job done. The hospital is always on the lookout for a helping-hand.
"We're always looking for volunteers whether it's to transport or even to help out at the hospital in Navan."
Donations to the charity shop can be brought to Pet Shop Boyz in Cavan or at the WRI Wildlife Hospital in Navan.
She encouraged people to search WRI Charity Shop on Facebook and Instagram for "a bargain".
"The money is going to a good cause," she assured.