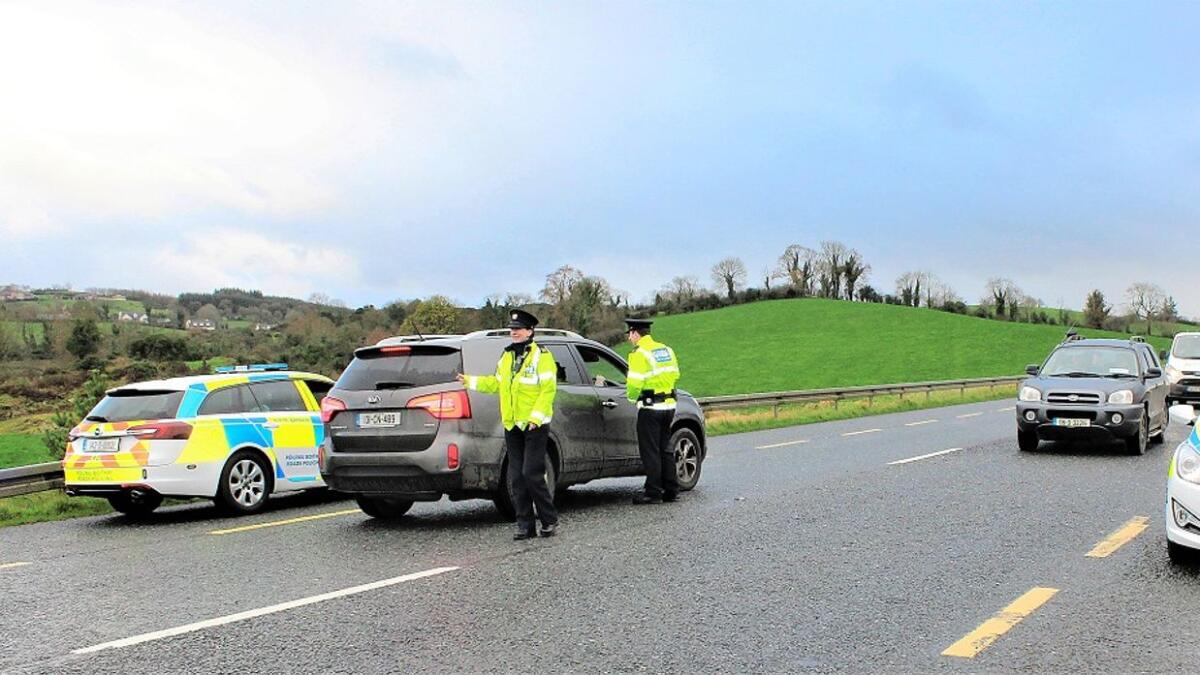 Sharp fall in drivers caught on mobiles
There has been a steady fall over the past three years in motorists detected driving while holding a mobile phone.
According to figures released by the Department of Justice, 642 motorists in the Cavan-Monaghan Garda Division were issued with a Fixed Charge Penalty Notice (FCPN) in 2020 for the offence.
This is significantly down on 2019's figure of 992 (- 35%) and almost half of the number prosecuted by gardaí for the offence in 2018 (1,136/ - 43%).
By comparison to neighbouring garda districts, Meath saw the number of people caught driving while using a mobile almost double over the same period. The number went from 641 in 2018 to 1,250 in 2020.
In Sligo-Leitrim and Roscommon-Longford, a similar trend to that in Cavan-Monaghan occurred, with numbers falling to 237 and 421 respectively.
A total of 355 drivers were caught holding a phone while driving in Westmeath.
By law drivers can only use their mobile when driving if phoning 999 or 112, or in an emergency.
It is an offence to hold a mobile phone or support it with another part of your body, for example between your head and shoulder, when driving. Since April 2014, it is also illegal to send or read a text message on a mobile phone while driving.
If caught by a garda, a penalty notice of €60 will issue and three penalty points, if paid.
A person who chooses to exercise their right not to pay the fixed charge penalty will be summonsed to court for the offence where they can face five penalty points and a fine of up to €2,000 instead, if convicted.
Of the numbers caught by division, in Cavan-Monaghan 106 of the 642 cases (17%) ended up with a summons issued for court, down from 132 out of 992 (13%) in 2019 and 138 out of 1,136 (12%) in 2018.
Of the 1,250 drivers stopped in Meath in 2020, 186 cases (15%) ended with the driver being summonsed to court; with 28 out of 237 (12%) in Sligo-Leitrim and 62 out of 421 (15%) in Roscommon-Longford.
Some 55 out of the 355 drivers (15%) stopped by gardaí in Westmeath ended up before a judge having failed or opted not to pay the fixed charge notice.