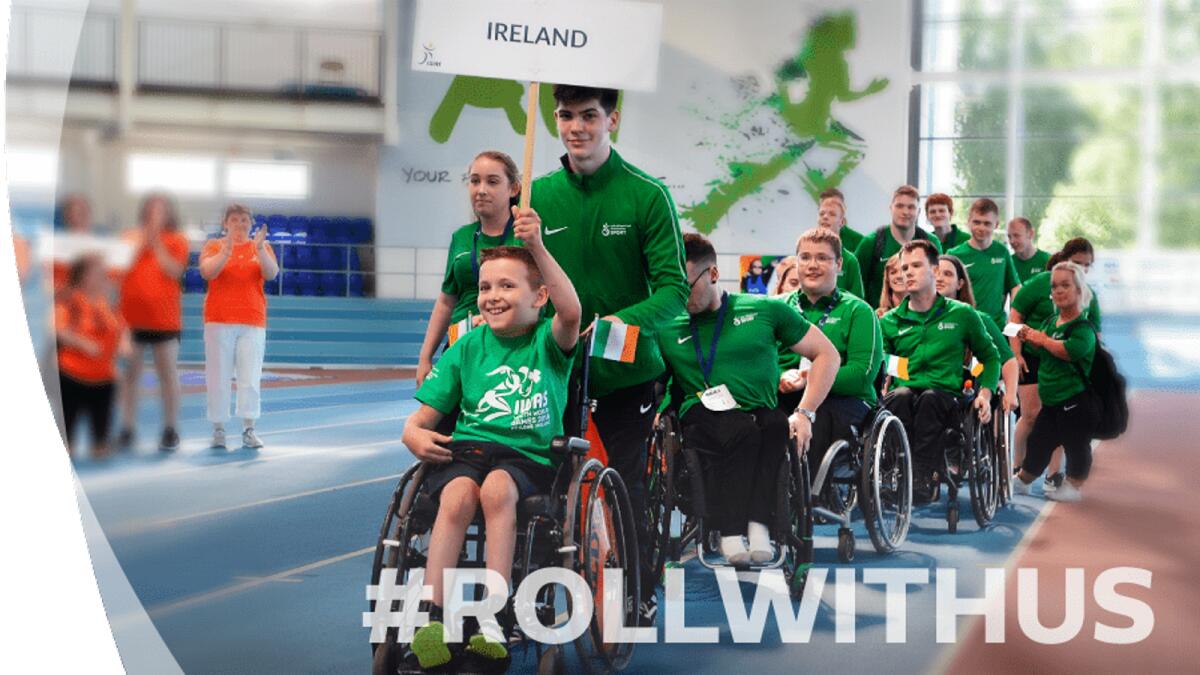 Virtual run n' roll for IWA
This week a number of participants in an Irish Wheelchair Association (IWA) charity event will gather in Kingspan Breffni Park to conclude an effort to raise vital funds for the organisation. The advocacy group held the 'virtual run n' roll your way for IWA' this month and tomorrow (Thursday), there will be a small gathering to mark its completion.
Ruth Fox, service support officer with the IWA, said the group is delighted to be in a position to hold the event to mark the conclusion of the fundraiser.
"We decided to go virtual again this year and hope to get back to our physical event in 2022," Ruth told the Celt. "Our service users and staff have been taking part in it the last few weeks. We have to be particularly cautious about observing Covid regulations."
Participants were invited to walk, jog, run or roll 2.5k, 5K, 10km or 21.1km over the month of August. Those taking part could complete their chosen distance in their own time. The runners signed up to take part, then set up an iDonate page and got started on covering the chosen distance. Entry for the event was €20, and included the bespoke medal for participants.
Ruth says Thursday's gathering has been well managed: "Service users and support staff have been taking part in completing their run over the last few weeks. We are very conscious of restrictions and the importance of adhering to them. Liam McCabe of Cavan GAA has been very accommodating to make sure we can hold this in a safe and responsible manner. We are limiting it to ourselves."
New bus delivered
The group recently received delivery of the latest support for service users: "We received acknowledgement of CLAR funding last November/December for a bus. It arrived this week. Obviously we are delighted with it."
The new bus is a major boost to the local organisation.
"We haven't been able to fundraise during Covid. A lot of what we do; the bucket collections, the angel campaign and things like that, have had to be cancelled. They were postponed from the start of 2020 up until now. There was a lot of work put in by Louise Cahill to get the funding. She was assisted by Deputy Niamh Smyth. It is the biggest funding we have ever got."
The new bus will be on hand when the runners complete their run in Kingspan Breffni Park on Thursday. Medals will be posted out to participants by early September.