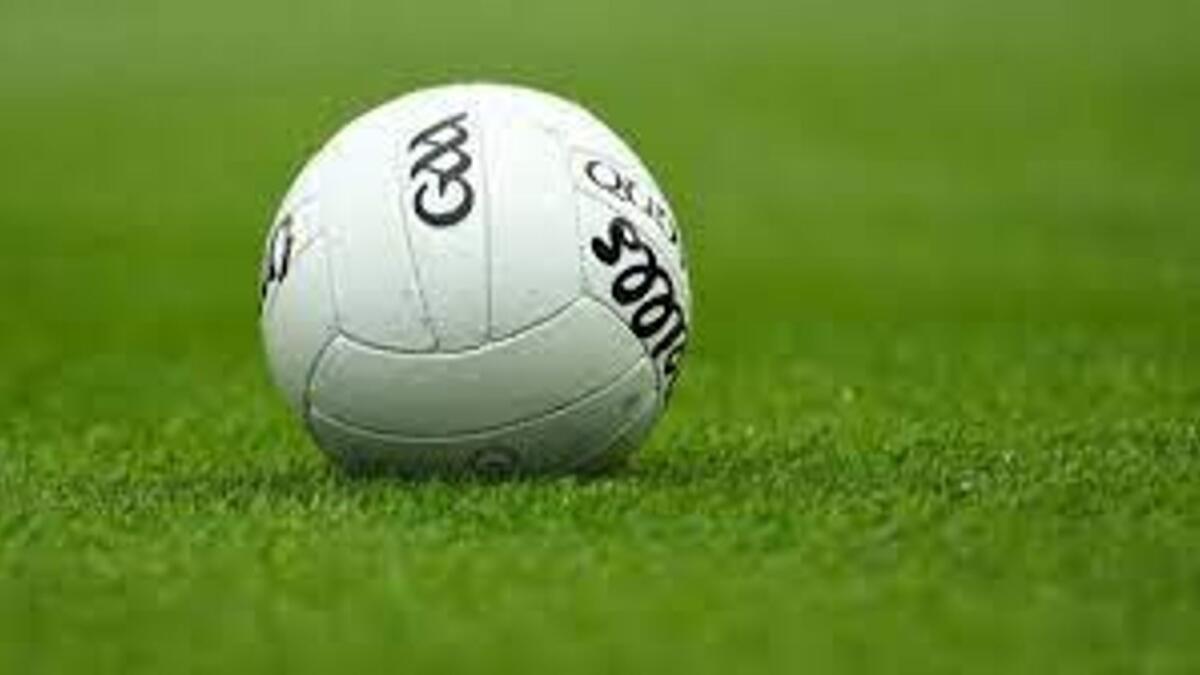 Leaguers' third-quarter surge sinks the Hughs
Intermediate Football Championship
Killeshandra 0-12
Ballymachugh 0-10
Paul Fitzpatrick at Our Lady of Lourdes Park
A third-quarter surge from Killeshandra proved the difference as the Leaguers edged home by two points in this slow-burner under lights in Mullahoran on Friday night last.
The sides were evenly-matched throughout the first half, mirroring each other's counter-attacking strategies, but Killeshandra managed to gain the upper hand for a key 10-minute period, kicking six points unanswered in the run-up to the second water break to build a cushioned lead which was enough to withstand a final-quarter push from the Hughs.
Key to the Leaguers' win were the cool heads of the experienced Tomás O'Reilly (in a sweeper role) and Shane Reilly, with Eoin Brady's finishing and Conor O'Reilly's industriousness also crucial while Darragh O'Reilly turned in a very good shift.
Ballymachugh left it too late, playing their best football when they were attempting to overhaul a seven-point deficit.
The first half was quite drab as both teams set up defensively but lacked urgency in their transition towards attack. Build-up was laboured at both ends and defences were very much on top as Killeshandra eked out a 0-4 to 0-3 lead at the interval.
Liam Buchanan, who was otherwise quiet by his high standards, kicked the opener after a Peter Devine pass but Shane Reilly replied with a free after a foul on Eoin Brady.
Ballymachugh were in front again with a point from their best player, Mark Kiernan, after Shane Tynan kept the ball in play with a deft back-heel, but Killeshandra levelled on 10 minutes when Tomás O'Reilly found Brady for a good finish and they would never subsequently trail.
Just before the water break, Daniel Luby found space where there wasn't much and fired over a super point but Killian Smith would level matters approaching the half-time mark.
The final score of the first half fell to Shane Reilly, who knocked over a 35-metre free to give his side a one-point lead at the midway point.
On the resumption, he landed another but the exchanges remained tight and a Mark Kiernan free cut the gap to the minimum. And then, the Leaguers caught fire.
Another Reilly free, after a foul on Cillian O'Reilly, put two between them in the 36th minute and they kicked on from there. Reilly kicked another (which looked like it may have been wide) and a great point from full-back Finbar Rudden marked their third white flag in five minutes; a converted mark from Eoin Brady made it double scores and they kept their foot on the pedal.
Darragh O'Reilly played a one-two and knocked over a fine point, Shane Reilly added another after a good run from Tomás O'Reilly and then the latter made a one-handed catch and fed Brady, in space, to split the posts again.
Suddenly, a very close contest had become one-sided at 0-11 to 0-4. Ballymachugh responded well, youngster Shane Tynan curling in a well-struck free just before the second water break, which they badly needed.
The Hughs would go on to dominate the final quarter. Leaguers goalkeeper Joe Masterson was turned over coming out with the ball and Mark Kiernan pointed; the same man then converted a free after a foul on Tynan, who along with Devine began to find space in the closing stages as the game opened up.
An excellent 40-metre free from Kiernan made it a three-point game but crucially, Killeshandra broke out of defence and Eoin Brady pointed off the left to buy some breathing space.
Ballymachugh kept pressing but all they could muster was a great point from Devine and a free from Tynan as Killeshandra held on for their second win of the campaign. After a big victory over Cootehill, Ballymachugh must now win in round four if they are to have any hope of advancing.
Killeshandra: Joe Masterson, Ryan Brady, Finbar Rudden (0-1), James Dinneny, Darren O'Hanlon, Cillian O'Reilly, Sean McKiernan, Conor O'Reilly, Tomás O'Reilly, Eoin Brady (0-4, 1m), Damien Higgins, Shane Reilly (0-5, 4f), Jude Collins, Daniel Luby (0-1), Darragh O'Reilly (0-1)
Subs: Cein Sweeney
Ballymachugh: Kevin Browne, Luke Tierney, Gary Kelly, Stephen Halton, Aaron Briody, Ryan Smith, Kieran Goldrick, Liam Buchanan (0-1), James Kiernan, Conor Mulligan, Killian Smith (0-1), Darragh Kiernan, Shane Tynan (0-2, 1f), Mark Kiernan (0-5, 3f), Peter Devine (0-1)
Subs: Barry Kiernan
Ref: Noel Mooney