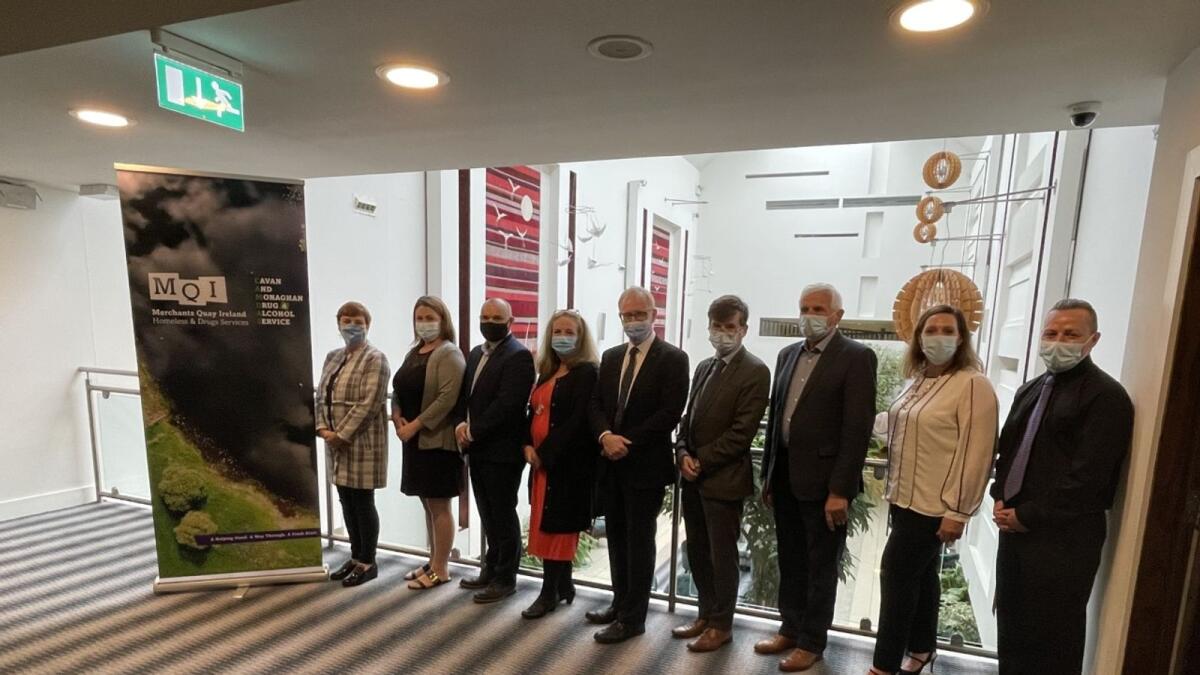 New drug and alcohol service launched
Junior Minister Frank Feighan launched the project today.
The Cavan and Monaghan Alcohol and Drug Service (CAMDAS) has been officially launched, in a move that marks a "new beginning" for the group, writes Eddie Butler.
Minister of State with responsibility for the National Drugs Strategy, Frank Feighan, visited Cavan yesterday (Tuesday) to launch the service.
It follows the takeover of the CDA Trust by Merchants Quay Ireland (MQI) in January.
Speaking at the launch, held in the Cavan Crystal Hotel, CEO of MQI Paula Byrne said the local organisation "will work in conjunction" with its other services across the country.
She echoed comments made by the CAMDAS co-ordinator Zoe Wells that there needs to be more collaboration in so-called "dual diagnosis" cases.
In such cases, a person requires help tackling drug or alcohol addiction, as well as a mental health difficulty, making treatment more challenging as it requires input from the HSE.
Minister Feighan praised Merchants Quay for "playing a key role" in tackling drug and alcohol issues across the country.
After visiting the CAMDAS service ahead of the launch, he praised the dedication and commitment of the staff locally.
"I was taken with the dedication and professionalism of the people working in the service," he said. "This hadn't gone unnoticed during the pandemic."
Derek Parker, regional day service manager with MQI, said a lot of work has taken place to incorporate the CAMDAS service into the charity's services since the merger. "We're developing a group programme that we hope to launch before the end of the year," he said.
This will be another part of the strategy in "helping people in every stage of their recovery".
Co-ordinator with the North East Drug and Alcohol Task Force (NEDATF) Andy Ogle said launch marks a "new beginning" for the service in Cavan and Monaghan.
He remarked the organisation had humble beginnings "above a butchers shop in Bailieborough" when it worked solely on education programmes.
"It's remarkable to see it develop," praised Mr Ogle.