Bailieboro Son's announce 2022 gig
New EP 'Turf Accountant Schemes' released after band teams up with Boomtown Rats bassist and Ballyjamesduff-native Pete Briquette
Bailieborough's Sons of Southern Ulster have announced they are set to play their first official post-lockdown gig, to take place at Dublin's Whelan's next year.
The intimate show is scheduled for Saturday, July 23, 2022, with fellow Irish act 'Big Boy Foolish' in support.
Tickets go on sale this coming Friday, September 24, at 10am.
The news follows hot on the heels after the band released their newest EP, 'Turf Accountant Schemes', the product of SOSU having teamed up with Boomtown Rats' bassist Pete Briquette.
For fans of The Fall, Sparklehorse, Gang of Four, and the earthiest words of Patrick Kavanagh, the four-track release delivers remixes of terrific songs from the band's critically acclaimed second album 'Sinners and Lost Souls' (2020).
On the EP, Ballyjamesduff's Patrick Martin Cusack, aka 'Pete Briquette', reworks SOSU's track 'Polaris', launched in time for 'Cavan Day' 2020, and adds to the fray versions of 'Live In The Past', 'Stubby Yellow Fingers', and 'Fear My Scorn'.
The now London-based Cusack came by 'Sinners and Lost Souls' after SOSU manager Eoin Devereaux slipped him a copy last year. So enamoured was he by their speed-freak cultural critiquing, and churning, defiant guitar play, that Cusack immediately contacted SOSU personally to sound out a possible collaboration.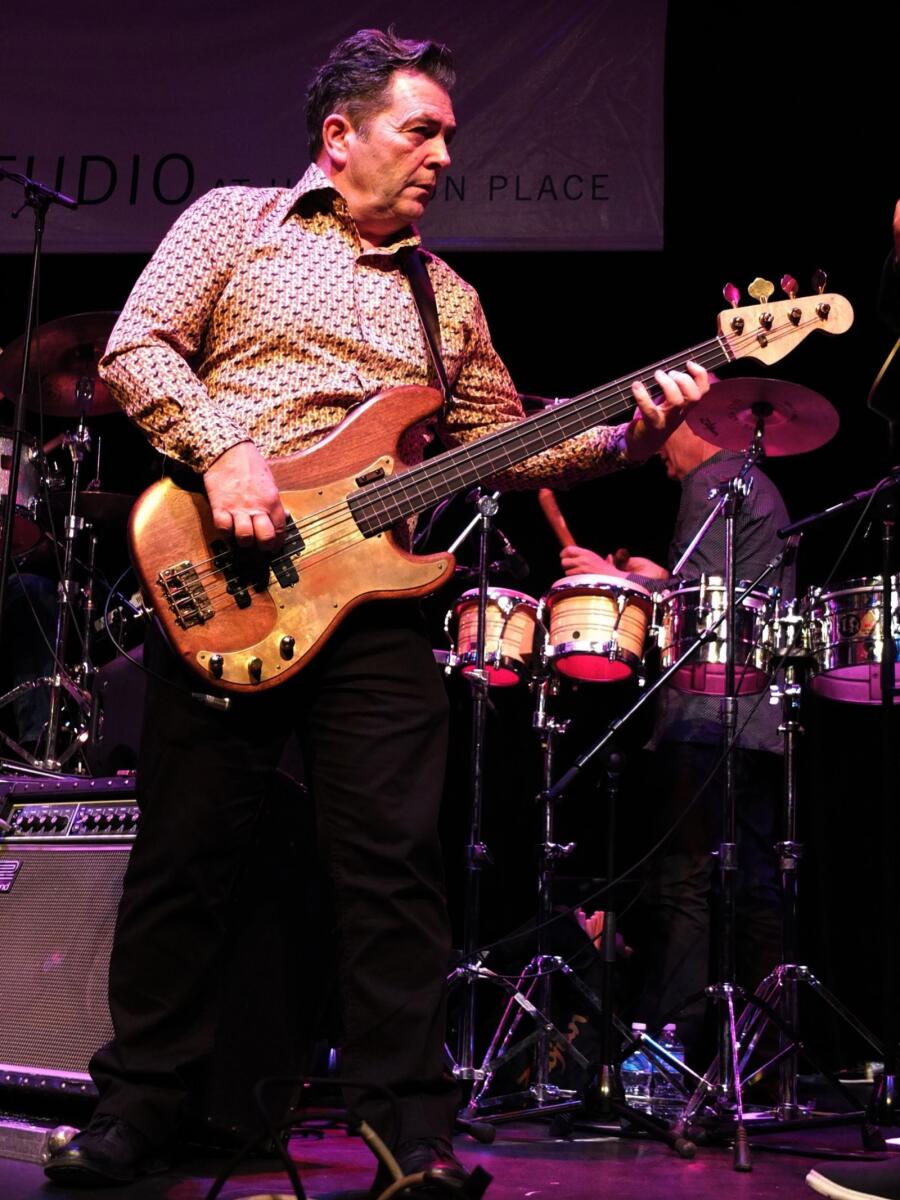 "He did 'Live in Past', a big banging version of that. Then '..Scorn', followed by 'Polaris', and finally 'Stubby...'," explains SOSU guitarist David Meagher.
Justin Kelly (vocals), Paddy Glackin (bass) and Noel Larkin (drums) complete the foursome.
'Dream' collaboration
Cusack, aside from his Boomtown Rats' fame, is a renowned record producer credited for working with the likes of Terry Woods (The Pogues), Barney McKenna (The Dubliners) and Glen Hansard (The Frames), and David says working with him was a "dream".
"Sometimes you meet rock legends, and they're sort of tiresome enough w**kers. But not Pete. It's a great coming together of people, who grew up in the same Cavan and gets where we're coming from, and it was great having someone with that level of expertise to have a fresh look at it."
Like 'Sinners and Lost Souls', the new EP also boasts cover artwork by celebrated Claus Castenskiold.
Debut album, 'Foundry Folk Songs' (2016) will also get a re-release on vinyl, reveals David, with an additional track bringing the revised listing up to 10 songs.
"There were a couple of songs that didn't make it onto 'Foundry Folk...' that we were a little worried people might misunderstand," considers David. "If you're talking Cavan in the 80s, there's lots of politics floating around, even if we don't have a particular political perspective on it, but it's part of the whole story of us growing up in that time."
Trilogy of albums
'Turf Accountant Schemes' meanwhile stands apart from SOSU's global ambition to release a trilogy of albums, the last of which is currently being worked by the lads.
"You know us, it takes maybe three or four years to do an album," laughs David, before reflecting: "[Foundary Folk...] very nice, that 80s kinda sound to it, wispy and full of nostalgia. Then [Sinners...], obviously wickedly abrasive and in your face. It's a rock album, there's no getting away from that. I think with the third album the idea is to be more lo-fi, a bit spacey. Songs that run at a more medium pace, that are mature musically. We're always aware of bands who were all elbows once, only to go all hoity-toity and they just end up sounding sh*t, like Fleetwood Mac. That's not going to work for us."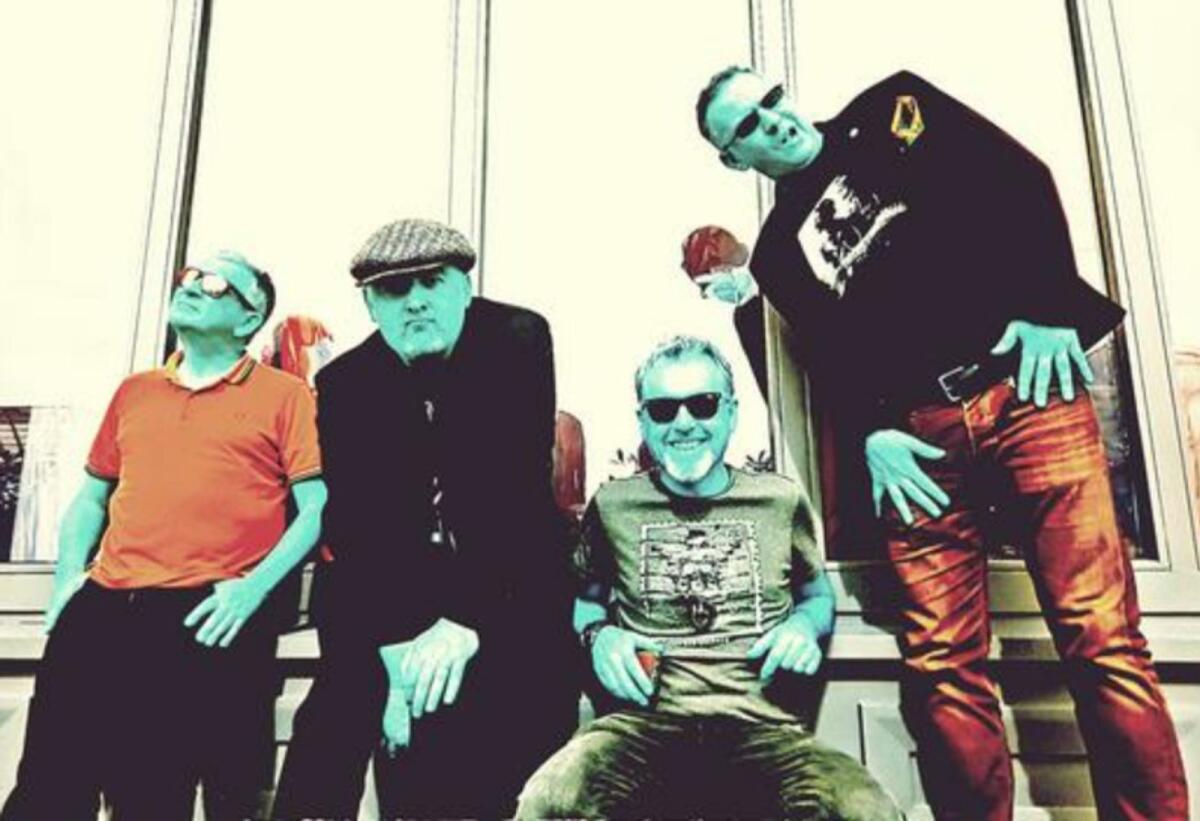 The success of 'Turf Accountant Schemes' already could even encourage SOSU to release another EP of some of their, as yet, unreleased material - "a halfway house" as David puts it, nestled within the group's intention to play a live gigs again come Summer 2022 and the new album proper.
Gigging again
Among the gig dates will be a hometown show in Bailieborough, the venue for which has yet to be confirmed.
"We have to!" exclaims David. "We couldn't not," he adds, with other gig dates to include Mike The Pies in Listowel, Co Kerry and a show at David's "local" The Washerwoman in Tipperary also on the cards.
The last time SOSU played Cavan it was at the Wesleyan Church Arts Centre in Bailieborough, and the band still have fond memories of reeling back the years in the presence of so many familiar faces. "Since then we have a much more sophisticated set up sound wise, so we might be too noisey, but the whole ambience of the place really bought that evening alive for us."
'Turf Accountant Schemes' is available across online platforms, including Apple Music and Spotify, as well as on format du jour, vinyl, which can be ordered via Bandcamp.
Also visit Sons of Southern Ulster.