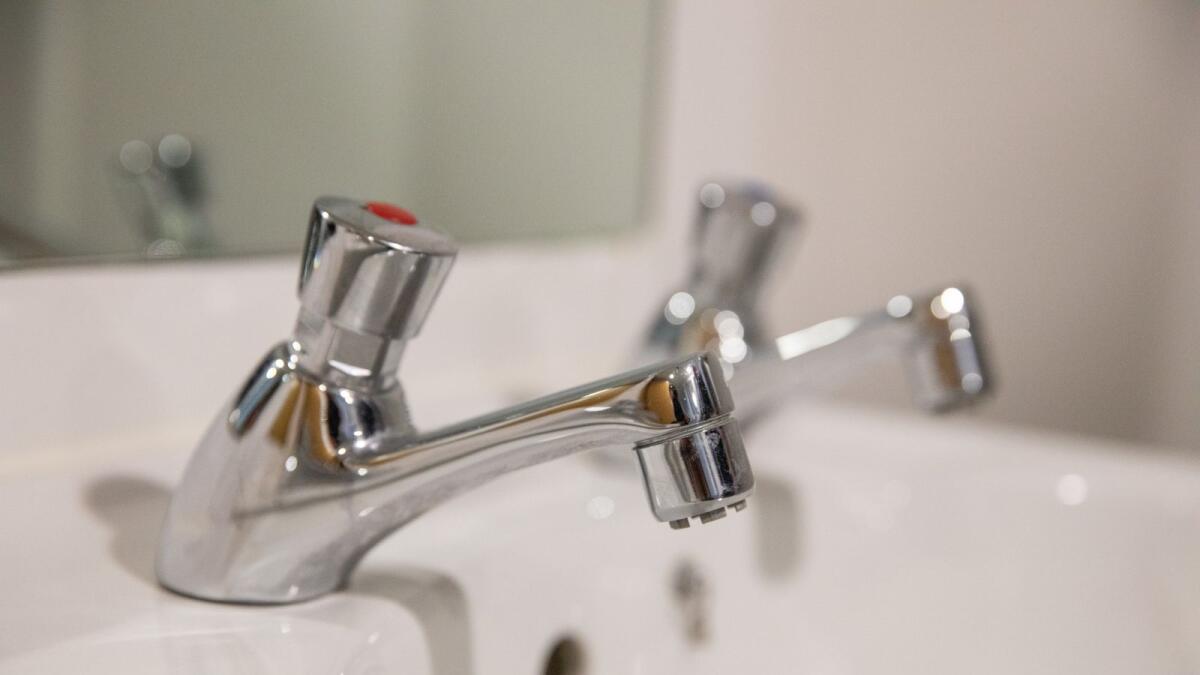 Bridge over troubled water for local sources
Do Not Consume and Boil Water notices could become more prevalent
Rolling water outages could become the norm across the region unless rapid increased investment in upgrading local supply and treatment networks soon materialises.
"It could indeed," accepts Dr Pat O'Sullivan, a leading expert in the field, and Irish Water's compliance specialist for the North West region, commenting on further potential 'Do Not Consume' and 'Boil Water' notices being applied across Cavan and Monaghan in future.
He made the comments after the 'Do Not Consume' notice was lifted in Belturbet, where the town's inhabitants were advised not to consume the local supply due to the presence of high levels of manganese in tests carried out.
What shocked Irish Water most in relation to Belturbet was how high the level of manganese was in testing.
"We hadn't seen that before. We hadn't seen levels that high, up on 600 [micrograms per litre], which is very high for a river source," Dr O'Sullivan tells The Anglo-Celt.
To put in context, EU drinking water regulation limits the presence of manganese to less than 50, with the public health limit set at 120.
"It has become a real problem for us," says Dr O'Sullivan of the manganese issue. "Once we go across 120 we're going into restriction territory."
In this past Summer alone, aside from Belturbet, 'Do Not Consume' notices have been issued in respect of the Cootehill public water supply, affecting approximately 2,190 customers; and on private group water schemes in Billis-Lavey, Dernakesh, and Kilsherdany.
In neighbouring County Monaghan notice was served on Newbliss, and last year Bailieborough was left without water in the run up to Christmas, affecting thousands of homes and businesses.
"It catches us out in that it overwhelms the treatment capacity of our plants," explains Dr O'Sullivan.
The result is that local treatment plants are having to work overtime, with some designed better than others to cope with the problem as it occurs.
"We're having to scramble, to rapidly upgrade these systems. There is huge amount of resources being spent across Cavan and Monaghan to increase treatment capacity over and above what we're currently seeing."
Downstream too a similar problem is being experienced. In the North, Irish Water's equivalent body is witnessing concerning levels of manganese in supplies, where once "they hadn't previously".
"The level of manganese in the raw water seems to be going up and up. So what we have to ensure is the treatment processes we have in place are robust enough to deal with that."
The reasons for increasing manganese levels are "complex", Dr O'Sullivan states. There is "no smoking gun" rather a myriad of hypothetical reasons experts think might be the cause.
"There are natural sources, geology, potentially coming from human sources, and intensification of agriculture. It's often naturally present in lake sediments and nutrification can change the chemistry of a water body in reducing the dissolved content, which can often change the oxidation state of the manganese," he detailed of the many possible contributing factors
In soluble form, manganese doesn't get trapped as planned, meaning that Irish Water has to oxidise the mineral so it can be picked up in treatment plant filters. "Ultimately the solution is going to be around upgrading," says the regional compliance lead.
With regard to the Bailieborough facility, an audit subsequently found a number of deficiencies had occurred. A lack of automatic plant shutdowns and call-out alarms for turbidity in the water were among several issues found by the EPA. There was also a lack of automated chemical dosing to respond to changes in raw water quality and other problems with the filter backwash process.
All have since been mended, and similarly with Belturbet, fixes were applied with more in the pipeline.
"The problem is solved at the plant," regards Dr O'Sullivan. "Bailieborough had an issue in 2019, and that has been fixed. A new dosing system was put in that's capable of dealing with multiples of what we're seeing right now. Cootehill has just been upgraded, similarly with Monaghan Town."
The need to address issues with such immediacy means diverting resources. "It means that something else of priority probably has to wait a bit longer," explains Dr O'Sullivan, who remains hopeful that investments to date will mean interruptions experienced this year do not reoccur in 2022.
He concludes: "We do monitor for manganese on daily basis and, if the levels are a concern, we engage with the HSE and put on some form of a restriction. What happened in Belturbet, while unfortunate, it was the right thing to do. We have very clear advice on what levels are acceptable, and we have to comply with that."