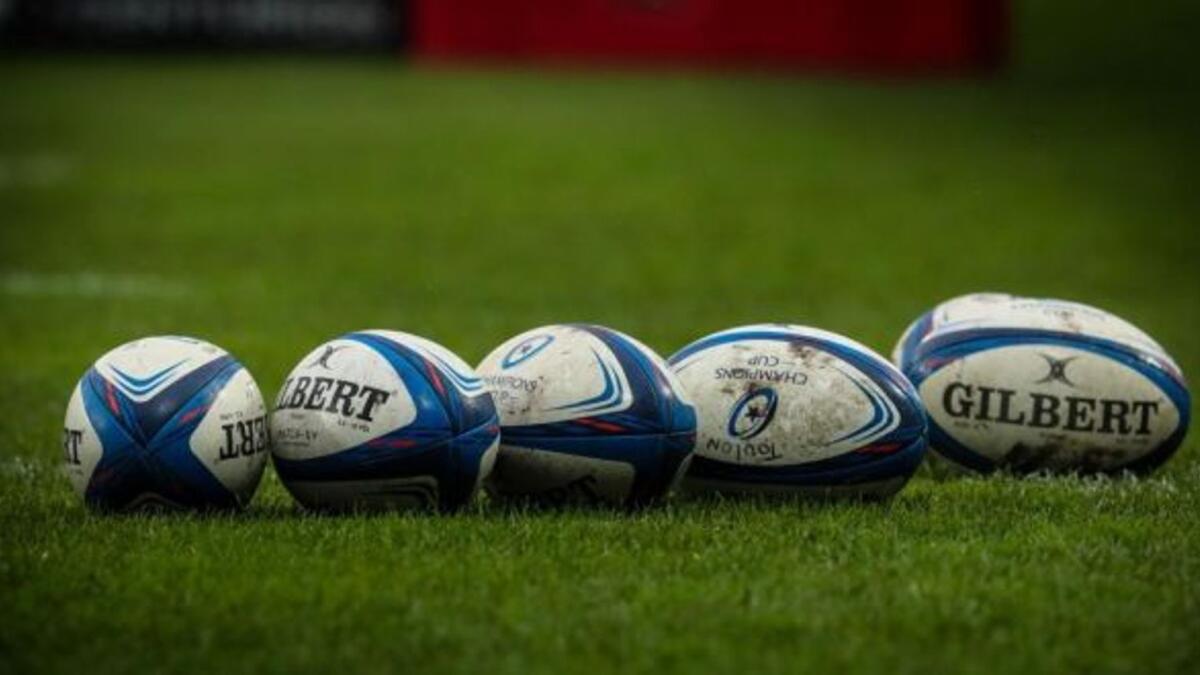 Co Cavan first XV pick up win over Letterkenny
Letterkenny were favourites coming into the game
CCRFC 1st XV10
Letterkenny RFC8
Co Cavan RFC played Letterkenny in the fourth round of the League. Letterkenny were favourites coming into the game having only lost one game previously.
The Cavan team included four of last years Under 18s and their coach Rory Gleeson. Ben Reilly and Brandon Cooke had their second start with the the First XV. Joe Leddy and Niall Ward making their debuts.
In a hard fought game Letterkenny scored first in the corner and failed to kick the conversion. The game was played in the centre of the field with both sides evenly matched. Man of the match Andrew McNally tackling well and his pace really showing. Cillian Murtagh Patterson's defensive hits and versatility in different positions is a hugh asset.
Letterkenny kicked a penalty which Brandon Cooke replied to. Cavan had two opportunities in the opposition 22 but failed to convert, leaving the score 3 - 8 at half time.
In the second half Cavan starting to upset the Letterkennys set piece more with good scrummaging. Niall Wards skillset was an asset at 13 with Joe Leddys counterattack slicing through a Letterkenny team that began to feel it may not be their day.
Cavans break came from a ever competitive Neil Lowry who intercepted in his own half to weave his way to find support from Philip Speares who managed to score despite being tackled high. Penalty try awarded. Cavan backed each other in defence with Joshua Cherry, Ben Reilly and John Dunne making sure the score finished 10-8.
The positive work of David and Andy as coaches and captain Alastair is beginning to be seen. With the club having a second team in the league for the first time in years, competition for places is really showing. A very exciting time for Co Cavan RFC.
Enniskillen RFC33
CCRFC 2nd XV14
On Saturday Co Cavan RFC 2nd XV travelled to Enniskillen to play their first league game of the season and first for some years. Cavan travelled with a team full of youth and a few older heads mixed in.
From the early exchanges it was clear that this was an experienced Enniskillen team who had played together before. Big ball carries from the Enniskillen number 8 and inside centre got them deep into Cavan territory a few times. This helped them into an early 12-0 lead. Cavan began to find their feet in the game and it wasn't long before they had a score of their own. The ball was worked into the Enniskillen 22, it was then spread to the left wing where Pauric Flanagan found himself on the end of a well worked try converted by Ilan Farrell. 12-7 at half time.
Cavan began the 2nd half where they left off putting pressure on Enniskillen and creating lots of opportunities.
This pressure lead to some gaps in the Enniskillen defence which Myles O'Reilly capitalised on with a barnstorming run and kick ahead which brought Cavan right up to the Enniskillen try line. Pressure was put on their sweeper by a good Cavan chase and after he spilled the ball Ilan Farrell was first to pounce on it and touch down then converting his own try to put Cavan ahead. With the wind in their sails it looked like Cavan would push ahead and see out the victory however the Enniskillen experience told and they came back into the game stringing phases together and stretching the Cavan defence with some well worked play. Eventually these phases tired out the Cavan legs and Enniskillen found space down the wings to score some tries late on in the game and clinch the win.
A youthful Cavan side have a lot to be happy about with a solid set piece and if not for a few unlucky handling errors they would have capitalised on the many opportunities created. Final Score 33-14.