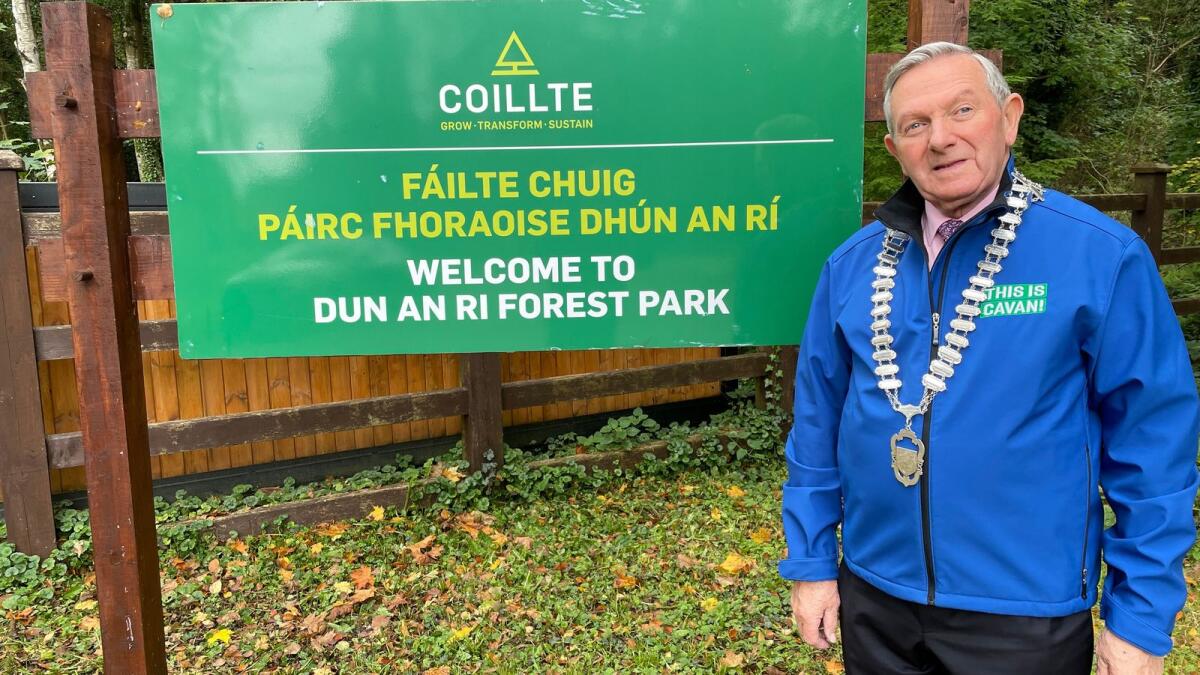 Plan on future of Dún a Rí forest to be drawn up
What would you like to see in the park?
A masterplan for Dún a Rí forest park is to be drawn up.
Cavan County Council has begun the process in a bid to lay out plans for the amenity and make the most of what's on offer.
Members of the public are being invited to make submissions on what they would like to see happen.
The plan has been commissioned by Cavan County Council on behalf of Cavan Local Action Group, with funding from the LEADER programme. A consultancy team led by landscape architects The Paul Hogarth Company will now work with the council, Coillte, local stakeholders, and members of the public to shape a ten-year plan for the future of the park, identifying a range of improvement projects.
The first step in the process is to commence a public consultation process to gauge public opinion about the park and its potential.
Welcoming the start of the project Cathaoirleach Clifford Kelly said that "I am delighted to see work on this important plan get underway and look forward to seeing its recommendations later in the year."
He went on to encourage as many people as possible to take part in the consultation process, saying "It is now vital that everyone takes this opportunity to have their say about the special place that is Dun a Rí".
Director of Services for Community, Enterprise and Tourism at Cavan County Council, Brendan Jennings said "We're very happy to be moving into the public consultation phase of this process. The development of a long-term masterplan for beautiful Dun a Rí Forest Park will provide a roadmap for the future sustainable development of the park for the benefit of local people and visitors to the area, and will protect the park for future generations. We are grateful to Coillte for their ongoing support and to LEADER for the funding opportunity, and we would ask the public to get involved in the process, provide feedback online, or come along to the consultation day in the park on Wednesday 27th October."
An opportunity to meet the consultancy team and to talk to them about the park will also take place in Dun a Rí Forest Park from 11am – 5pm on Wednesday 27th October.