Cavan artist wins Audience award at exhibition
The Soul Noir Festival took place between October 31 and November 1
A Cavan artist has received the 'Audience Favourite Award' for her work which recently exhibited at the Dublin based Soul Noir Festival.
Michelle Harton's painting 'We Are Both In Cages' was selected for exhibition at historic Dublin Castle as part of the event which celebrates all things Gothic and macabre.
The Soul Noir Festival took place between October 31 and November 1.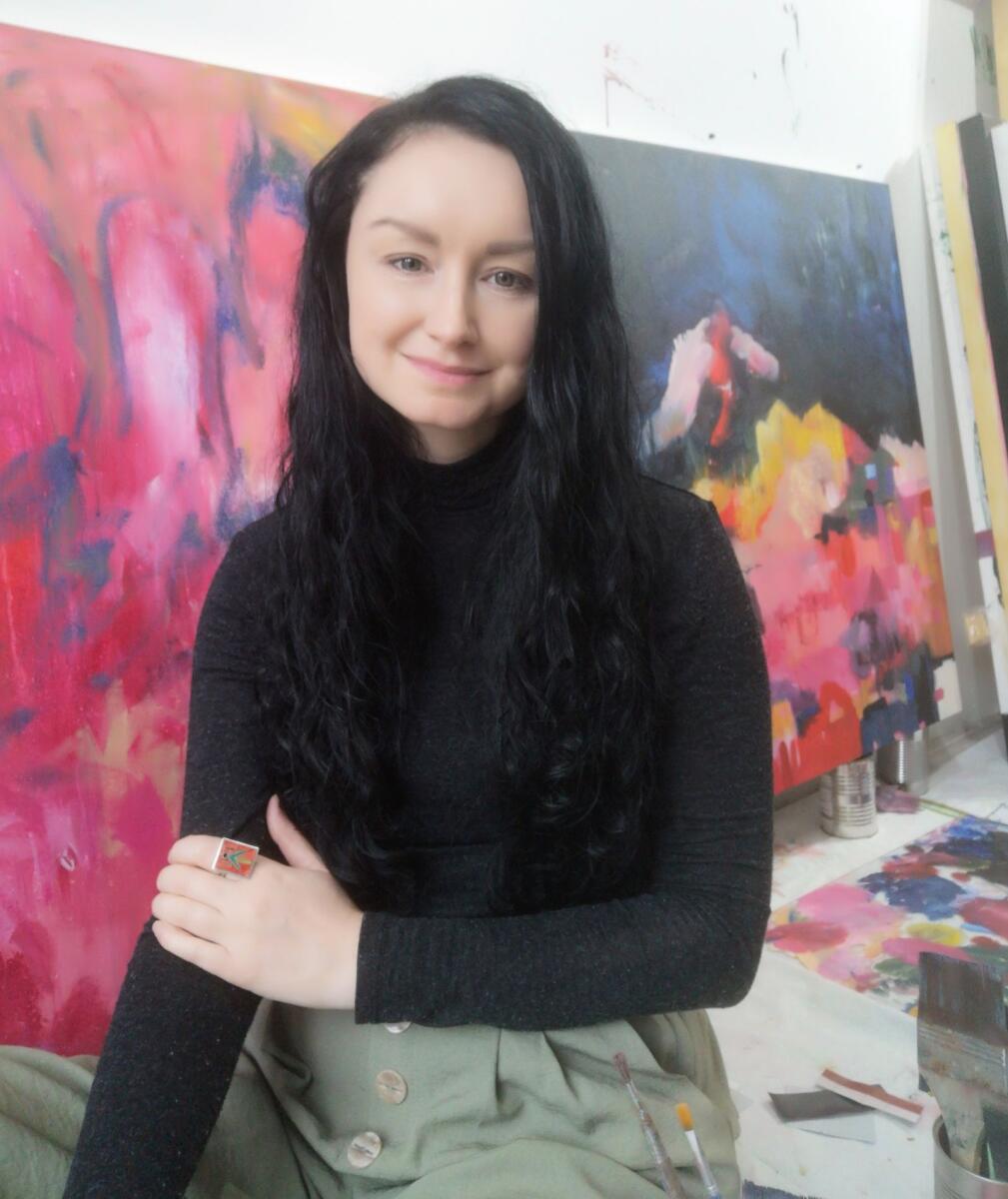 The 12 x 12 inch mixed media on wood was admired by all who attended the festival, and Michelle took to social media to exclaim her delight at the honour.
"Thanks so much to the people who voted for "We Are Both In Cages" and to the Soul Noir Team, especially Sinead, for all their hard work in putting on the festival. The opportunities to show paintings in Ireland if you're not represented by a gallery are not so easy to come by unless you rent a venue (also not so easy to find) and put on your own show and it's even rarer to be paid for exhibiting like Soul Noir do," said Michelle, who only recently returned from London where her work was on show at the world renowned Saatchi Gallery in London as part of the StArt Art initiative.
It was the first time the local painter had exhibited her work outside of Ireland, and also the first since exhibiting to the public 'A House of Pomegranates' at the Johnston Central Library for Culture Night 2019, a collection of work inspired by Oscar Wilde's beautifully written and deeply moving Fairy Stories.
Especially for the exhibit, Michelle curated a set of mystical landscapes entitled 'The Land Of Gemini'- a collection of paintings can be orientated in two directions, allowing one painting to become two.
The theme of the work centres on Michelle's own life experiences, in Ireland and other countries she has lived, like Vietnam and Peru, all reimagined through the lens of a lucid dream world.
Arising out of her attendance in London, Michelle secured an agreement to allow the St Alban's based Vache Bleue Galleries to exhibit her work across the Irish Sea.
Finally, Michelle, who was studied art at Fermanagh College, and later classical portraiture at the international arts colony Studio Escalier in France, has has her painting 'Holiday Dreaming' shortlisted for the John Richardson French Residency Award.
The painting will be exhibited at Hambly & Hambly at Dunbar House in Enniskillen on Sunday November 7.