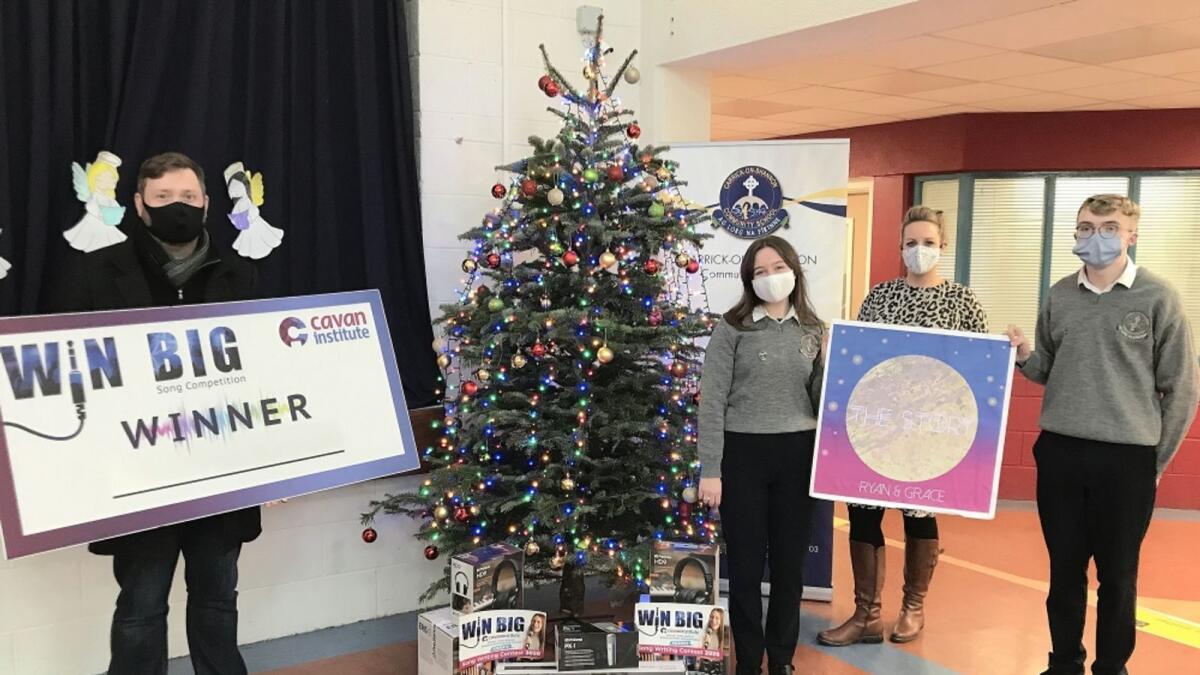 Institute runs song contest for school students
Contest is run by Cavan Institute's Music and Sound Production and Creative Digital Media courses
Cavan Institute is once again running an original song contest for secondary school students with amazing prizes and is inviting entries.
The closing date for Win Big song contest entries is December 7, and prizes include a complete production of the winning song- from recording to mixing and mastering, to artwork and graphic design for online platforms.
The winning song will also receive a live launch, with the winning student's school also to receive €1000 worth of audio recording gear for their music/communications department from Big Bear Sound Limited.
There is also the opportunity to win a €500 voucher for musical equipment for the winning student(s) from The Piano Centre Monaghan and Cavan Institute.
The contest is run by staff and students of Cavan Institute's Music and Sound Production and Creative Digital Media courses.
To enter, an original song must be submitted to songcontest@cavaninstitute.ie in video or MP3 file format by the closing date next month. The song can be written by an individual or group/class, and there are no restrictions on instrumentation or style.
"That is completely up to you," says Daire O'Reilly, Audio Production Department, Cavan Institute. Once all the entries are received, finalists will be chosen to perform in the live final on January 17, 2022, in the Townhall theatre, Cavan Town.
A winner and runner up will meanwhile be chosen at the live final by a panel of music industry professionals.
"We are really looking forward to hearing your entries, so get writing!" says Daire.