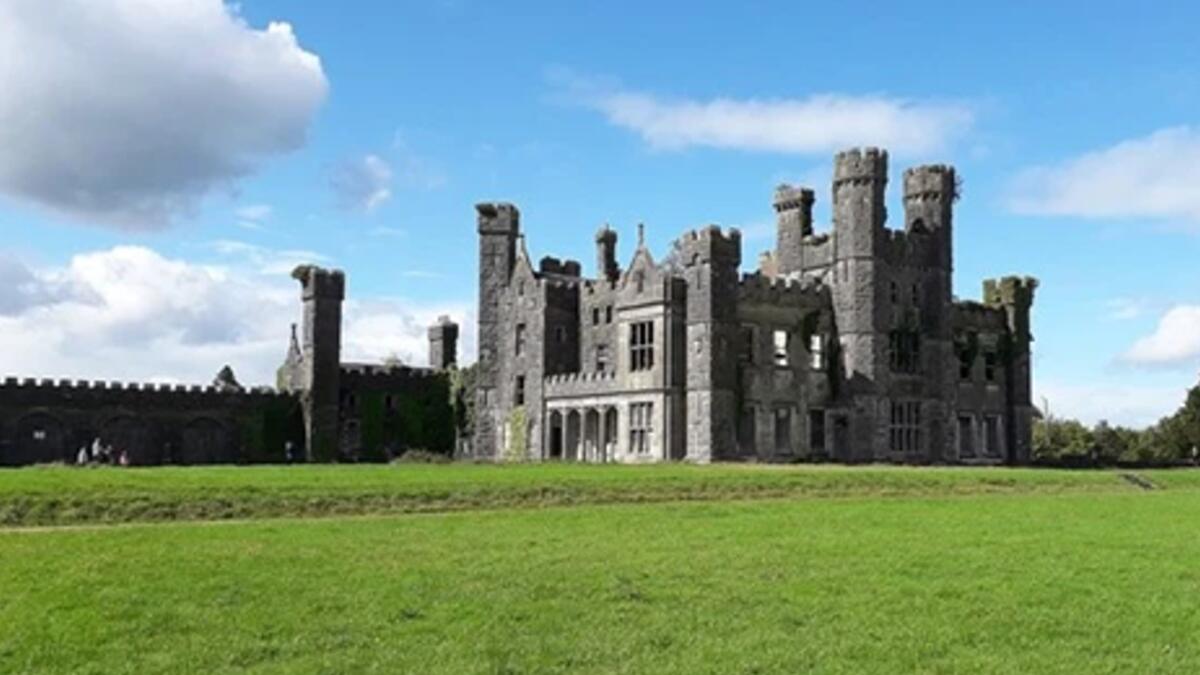 Castle Saunderson "one of Most-at-Risk" heritage building
Castle Saunderson has been identified as one of the Top 10 Most-at-Risk heritage building in the country in a list compiled by An Taisce.
The annual list put together by the charity focused on conserving Ireland's natural environment and built heritage highlights the declining status of heritage building. The buildings on the list are generally in dereliction because of natural decay, vandalism or fires.
An Taisce's Head of Advocacy, Ian Lumley, said: "These buildings could be lost to future generations unless direct action is now taken to preserve them."
Castle Saunderson is a detached Tudor Gothic three-storey country house built in 1835, incorporating fabric of earlier house dating form 1780.
Described in the inventory of Irish heritage homes as "an elaborate picturesque large country house" it was remodelled as a medieval castle style by George Sudden for its owner Francis Saunderson.
Castle Saunderson also boasts a complex arrangement of outbuildings, and closed and open garden areas set in a large-scale park landscape.
Though now in ruins the building is of significant architectural interest, being an exceptional example of a large Gothic Revival country house, the with extensive outbuildings and ancillary structures. It is set in a designed landscape combining formal and picturesque features. The demesne is of significant architectural heritage interest, and is one of the most important heritage sites in Cavan.
An Taisce say the buildings lying vacant and in a state of disrepair may be dangerous or have no identifiable new use: "We are seeing widespread vacancy and dereliction of heritage buildings in Irish towns and cities," Mr Lumley said.
The top 10 at risk heritage building includes: Aldborough House, Dublin; Bishop's Palace, Raphoe, Donegal; Canal Hotel, Robertstown, Kildare; Castle MacGarret, Claremorris, Mayo; Castle Saunderson, Cavan; Charter School, Monasterevin, Kildare; Debtor's Prison, Green Street, Dublin; Donaghy's Mill, Drogheda, Louth; Knocklofty House, outside Clonmel, Tipperary; and The House by the Churchyard, Chapelizod, Dublin.
Although the Saundersons abandoned the property in 1927, it wasn't until 1977 that they sold it to a businessman, and he undertook some much-needed restoration work. For a while it became a hotel before being sold again in the 1990s, after which it was gutted by fire.
In 1997, Castle Saunderson and its grounds were acquired by Scouting Ireland. Sadly, as is the case with so many of Ireland's dilapidated and heritage buildings, restoration was not the chosen option; instead, the scouts constructed a new centre elsewhere on the grounds at a cost of €3.7 million.
Castle Saunderson and its grounds are now owned by Cavan County council, with the afforested lands owned by Coilte. Scouting Ireland own their centre.
The An Taisce representative said: "There is so much opportunity in restoration and conservation. In these pandemic times, we have seen the value of community and a growing appreciation for spending time and getting to know our local areas.
"Together with a homeless crisis that has not gone away, offer a compelling argument to save and re-purpose many of the buildings listed below and many more for either community or residential use. Restoring and re-purposing heritage buildings is also far more sustainable than allowing them to deteriorate, bulldozing them, and constructing new developments from scratch."