'I am happy... I have a home!'
Cavan New 'Home' for Hadi (17) and over a hundred other Syrian refugees
Previous
Next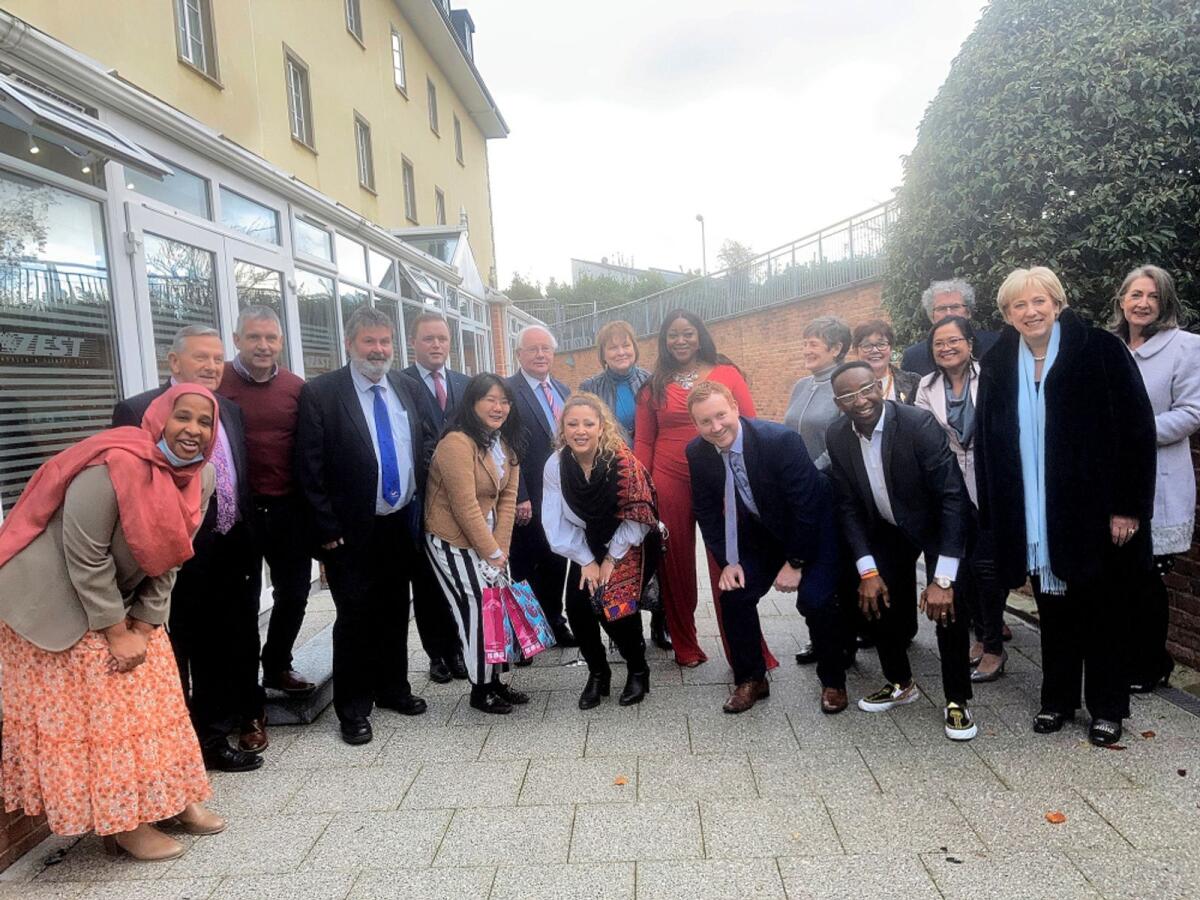 - By Gemma Good -
Seventeen-year-old Hadi Manfoukh left his home in war-torn Syria to come to Ireland two years ago.
He had never heard of Ireland, least of all Cavan, before coming here.
"I lived in Idlib before, now in Idlib every home is broken."
"It's very sad," he said of his homeland.
Before coming to Cavan, Hadi lived in Ballaghaderreen in County Roscommon, where he learned English for the first time.
"When I came to Ireland, I never spoke English," he said.
"I had a teacher in Roscommon teach me words in English."
"She was a very nice teacher," he recalled.
Upon moving to Cavan, Hadi began attending Breifne College where he goes on various trips and participates in workshops as part of the Transition Year programme.
"All the teachers are very good and very nice."
"They talk with me and help me with what I need."
"I like it," he said.
Before coming to Ireland, Hadi attended school in Lebanon where he experienced bullying.
"You can't study in the school in Lebanon."
"They don't like Syrian people," he said, explaining that this does not happen in Cavan.
"People in the school like talking with me," Hadi commented.
He can see himself staying in Ireland, with aspirations of studying to become a dentist.
"Coming to Ireland, I am happy because here I have friends, I have a home."
Hadi gathered with his family and many other Syrian families last Friday (November 26) in the Cavan Crystal hotel to mark the successful completion of the Refugee Resettlement Programme.
Led by Cavan County Local Development (CCLD), the project involved a relocation support service for 19 Syrian refugee families and a single man (114 men, women and children) who resettled in Cavan in late 2019 just before the pandemic hit. They were welcomed into their new homes and the communities in Virginia, Bailieborough and Cavan Town as they transitioned and integrated to a new life in Cavan over the past few years.
Despite the programme formally ending, CEO of CCLD, Terry Hyland, said: "We aren't going anywhere."
"We are still here for you," he assured.
Over the past two years, the programme helped people with the practicalities of living in Ireland such as aiding them in the areas of household utilities, social welfare, medical care, tax, education, and youth programmes.
The organisation brought people together with a series of events including food tasting, arts and crafts workshops, gardening, and getting involved with the Men's Shed in Bailieborough.
Hanie Aliwi, a former intercultural support worker, pointed out people find it very difficult to change jobs.
"Imagine the families that change home country," he said, not to mention doing so in the middle of a pandemic.
Hanie detailed the struggles refugees faced arriving in Ireland in 2019, with no social events allowed to take place and a 5km radius travel restriction imposed.
"We had to work in very difficult conditions," he said.
He remembered going to visit a Syrian family when he was stopped by An Garda Síochána, who asked for proof that he was working with refugees.
"The proof is my colour," he replied.
Hanie thanked the organisations who helped refugees make Cavan their home. He praised the people of Cavan, Virginia and Bailieborough who warmly welcomed Syrian families into the community.
"They were the main people," he said, offering "a big thank you."
Speaking at the event, Minister for Rural and Community Development Heather Humphreys said: "With every ending is the beginning of something new."
"You bring a richness to Cavan, and I hope you remain for many years to come."
YOU MIGHT ALSO ENJOY: