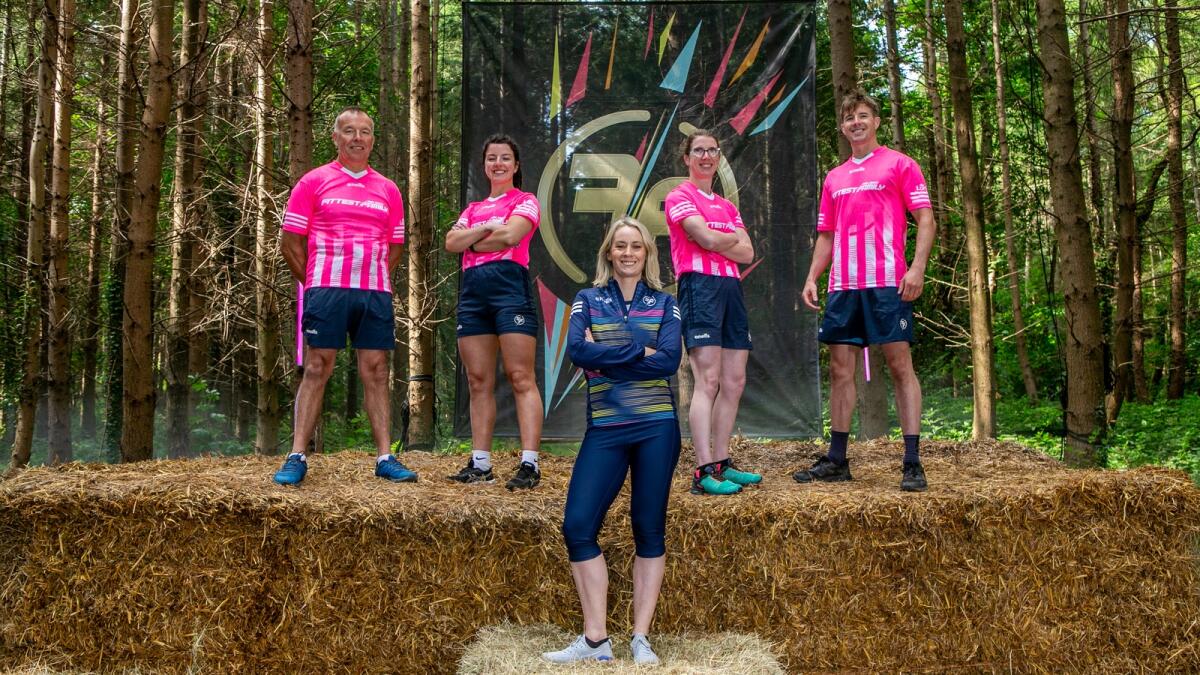 Hard work pays off for Cavan's Greenans
The final of Ireland's Fittest Family took place last night.
There won't be much rest for the Greenan family as their eyes are on the next competition after reaching the final of Ireland's Fittest Family.
Mark, Niamh, Sinead and James from Cootehill have been a staple on our tellies on Sunday nights and were one of four teams to make the final, shown on RTÉ last night.
Mentored by sprinter Derval O'Rourke, they powered through each week's challenges in flying colours to make the final, eventually coming third.
"We were delighted to make the final", says Sinéad, "we weren't really disappointed with where we came because the standard was so high, we were just delighted to get as far as we did".
Despite hectic schedules, with James working as a lead dancer in Riverdance, Sinead's physiotherapy business and Niamh's personal training, finding time to train together proved tough but it paid off. The standard of the other competitors too was a wake-up call for the Greenans says Sinéad.
"Before we started this we thought we could get far but then after the first day when we saw what the standard was like, we were very much realistic then. We were just focusing on getting to each next step. We never really thought of getting to the final really."
Last night's final saw the Kinsella family from Enniscorthy crowned this season's winners
They came out on top after seeing off 15 other families to become the overall winners.
Along with the Kinsellas and Greenans, the Cuddys from Co. Roscommon and the McIntyres from Co. Tipperary made up this year's finalists.
The four families took on "Mountain Madness" and the new event "Slingshot", with the bottom two facing an eliminator round and the loser leaving the competition.
They all headed up the 300m incline with two barrels per family. James Greenan took off ahead but was called back to help his family up the rest of the mountain.
The Kinsellas came in first place, followed by the McIntyres, followed by the Greenans and the Cuddys in last place.
In the next round, the families took on "Slingshot", where all four family members were attached to bungee cords. They had to wade through water and get their balls into barrels, each one counting for one point.
The Greenans and Cuddys faced the eliminator, with the Cavan family coming out on top. However, their effort in the final challenge wasn't enough and they finished in third place.
Despite the hardship of the challenges, which ended in August, it's likely not the last we'll see of the Greenan's in competitions.
"They're kind of saying they want to have something to work towards again. We're not too sure. We're looking at doing some adventure races or things like that. There are a few you can enter as teams. It would be great to keep up the bit of training together."