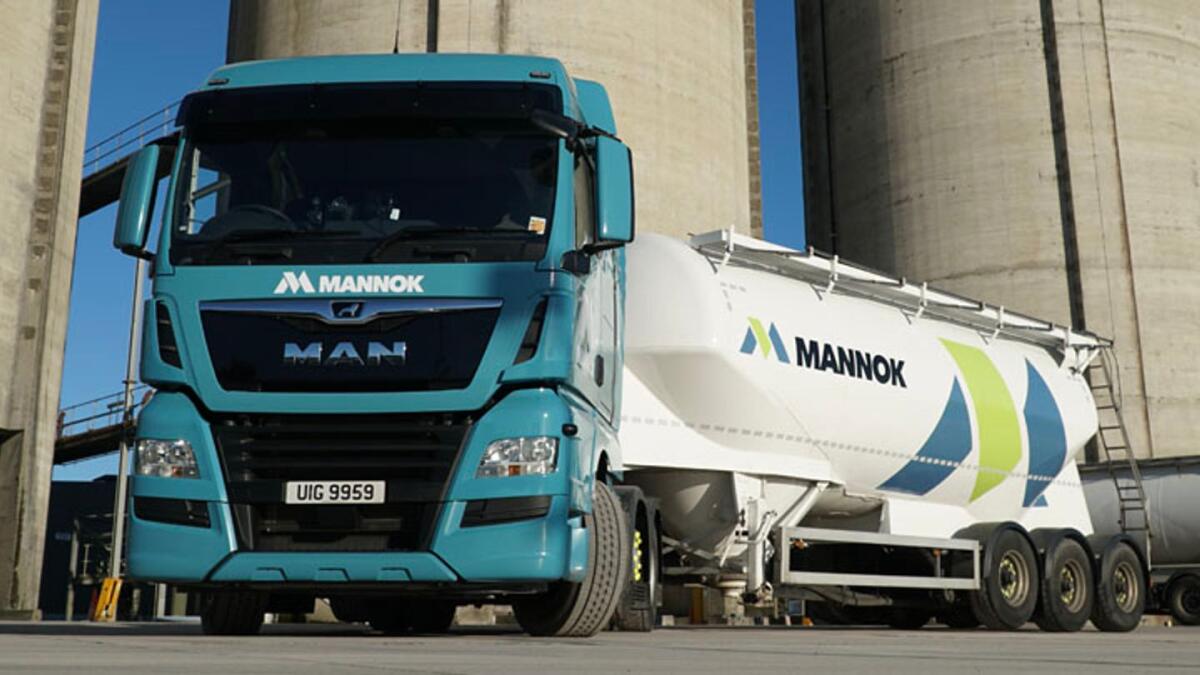 Mannok approved for 20-year quarrying extension
Building supplies manufacturer has worked at the site since the early 2000s
Mannok has secured permission to continue its quarrying operations outside Swanlinbar.
The company applied to Cavan County Council last September for the continued use of its 44.5 hectare quarry and associated ancillary works.
The building supplies manufacturer has worked at the site since the early 2000s when the quarry was opened by the Quinn Group. It secured permission in 2003 for the limestone quarry, as well as a 10.9km road linking the site with the cement works in Ballyconnell.
This new application also aims to extend its quarrying operations laterally over an area of around four hectares. Mannok said this is in order to reach the full extent of quarrying previously permitted.
It's also been granted a vertical extension, resulting in a maximum quarry floor depth of 25mAOD - meaning it would quarry a further 20 metres into the ground. The original planning permission granted quarrying to 45mAOD, or to a level 45 metres above sea level.
In the application Mannok said the quarry will be turned into a "waterbody and biodiverse habitats" once the extraction of rock is completed at the site.
Numerous reports were submitted to Cavan County Council including a lengthy Environmental Impact Assessment.
The Department for Infrastructure in Northern Ireland also compiled a response, including input from a number of bodies in the region, as the application "was likely to have significant effects on the environment" in the north.
The submission shows the Regeneration and Community Committee of Fermanagh and Omagh District Council, the local authority neighbouring Cavan in Northern Ireland, met to consider the application.
Members addressed concerns over the plans but, given the lack of a full environmental impact assessment, no official response could be provided:
"Members expressed concern that the proposed works were likely to have significant environmental impacts, in addition to impacting negatively on the health and wellbeing of local residents."
The Department of Housing, Local Government and Heritage said there were "no obvious trends were found to suggest water quality is being adversely affected by ongoing quarrying operations" following testing of the Cladagh or Swanlinbar River. However, it did say the water quality "was not found to be optimal".
One submission on the plans was made by a member of the public, local resident Derrick L. Bailey. He claimed ongoing blasting as part of quarrying operations has damaged his home, which is located 450 metres from the site.
He outlined his concerns about the plans and the impact he claims dust from the site is having on his children.
Cavan County Council this week approved the ongoing quarrying operations, subject to 30 conditions.