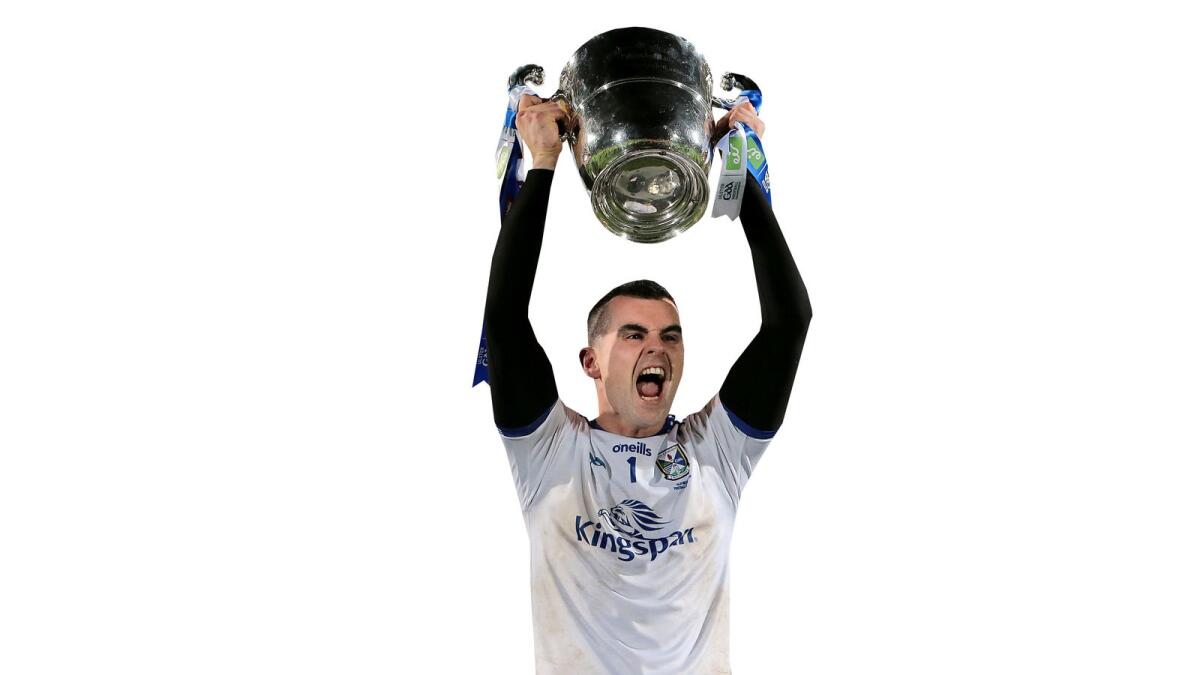 PREVIEW: Cavan looking to end 70 year wait
FINAL Cavan v Tipperary, Saturday, April 2 2.30pm
Damien Donohoe
Cavan are back in Croke Park on Saturday afternoon to face Tipperary in an intriguing Division 4 decider. While Cavan's record in Croker over the last decade is poor, and very poor in league finals, this will be the county's first Division 4 final.
Since 2012 Cavan have played in head quarters on six occasions and two members of the current panel played in all six of those games, Martin Reilly and Killian Clarke. Cavan's last and only win in those six outings was against London in round 4 of the All-Ireland qualifiers with a nine point victory. Four of the players used that day remain on the panel in 2022 with Jason McLaughlin and Killian Brady being the other two. A week later Cavan lost to Kerry in the All-Ireland quarter final by six points. In 2014, Cavan were back, but this time in the Division 3 decider against Roscommon. Again defeat was the result, falling two points short.
Two years on and Cavan won promotion to Division 1 and faced Tyrone in Croke Park with the O'Neill county winning 1-17 to 0-15. From the 20 players used that day nine remain on the 2022 panel.
In 2018 once again Cavan were back in the Division 2 final, this time against Roscommon. In a high scoring shootout the Rossies won 4-16 to 4-12. A dozen of the players from that game are still involved with Cavan today.
On then to 2020 and Cavan's biennial trip to Croke Park saw them face Dublin in the All-Ireland semi-final as Ulster Champions. The Dubs won with 15 points to spare. From the 20 players used that day, 19 remain on the 2022 Cavan squad.
All of the above demonstrate two points: this Cavan panel have lots of experience in Croke Park, but not many positive experiences.
If Cavan are to beat Tipperary a goal or two would mean more than the points on the scoreboard. Cavan have only scored one goal in the last three games against the Premier County and the last time Cavan scored more than one goal against Tipperary was in the 2012 league when they hit four.
The upside is Cavan did open up David Power's defence for goal chances when they came to Kingspan Breffni in round five. That day Mickey Graham's men missed four goal chances and over a dozen opportunities to point. They scored just 1-07. Cavan showed they can penetrate the Tipp defence, but their finishing was not up to scratch. It will need to improve on Saturday.
Cavan's win over Waterford finally showed signs of improvement in attack. They looked to play excellent early passes into the full-forward line, showing trust in their team mates to win their own ball. Locating James Smith on the square seemed to be the key inside as he freed up Patrick Lynch and later Caoimhin O'Reilly to move in the shadow of the target man. Between Lynch and O'Reilly they contributed 1-05 from open play with only one of them on the field at any one time.
Graham's team selection has changed throughout the league. From the last meeting of the sides he should be able to start Killian Clarke. The Shercock man was returning from injury in round five and only came off the bench. A big blow is the absence of Oisin Kiernan at wing back as the Castlerahan man looked to be back at his best before picking up an injury.
Coming in to replace Kiernan will most likely be Luke Fortune. A major plus since the last meeting of the sides for Cavan is that Thomas Galligan will be available to start. The 2020 All-Star scored 1-2 in a wrecking ball performance on last Saturday.
Add into the mix Conor Brady, Conor Smith, Martin Reilly, Oisin Pearson, Cormac O'Reilly and Ciaran Brady all working their way back into contention and the Cavan squad is beginning to look strong as championship approaches.
If all goes well on Saturday Raymond Galligan will become the first Cavan senior football captain to walk up the steps of the Hogan Stand to lift silverware since 1952.
ALLIANZ FOOTBALL LEAGUE DIVISION 4 : CAVAN v TIPPERARY
The pre-season favourites for promotion lived up to expectations, with Cavan topping the group (12pts) and Tipperary a point behind. Tipperary's only defeat came against Leitrim while Cavan's sole setback was against next weekend's opponents. Tipperary won the Round 5 encounter by four points in Kingspan Breffni.
PATHS TO THE FINAL
CAVAN
Cavan 0-12 Leitrim 0-8
Cavan 0-17 Wexford 1-8
Cavan 1-13 Sligo 0-10
Cavan 0-19 Carlow 1-12
Tipperary 1-11 Cavan 1-7
Cavan 1-15 London 2-11
Cavan 3-21 Waterford 0-10
Played 7, Won 6, Lost 1.
Top Scorers
Gearoid McKiernan....1-29 (0-14 frees, 0-2 mark)
Raymond Galligan.......0-15 (0-10 frees, 0-5 '45s')
Paddy Lynch..............2-19 (0-8 frees, 0-3 mark)
TIPPERARY
Tipperary 0-10 Waterford 0-10
Leitrim 2-16 Tipperary 2-8
Tipperary 4-4 Wexford 0-15
Tipperary 1-13 Sligo 1-9
Tipperary 1-11 Cavan 1-7
Tipperary 2-16 Carlow 0-11
Tipperary 1-14 London 0-12
Played 7, Won 5, Drew 1, Lost 1.
Top Scorers
Conor Sweeney......4-26 (0-20 frees, 0-2 mark)
Sean O'Connor........1-12 (0-8 frees)
Mikey O'Shea..........2-7