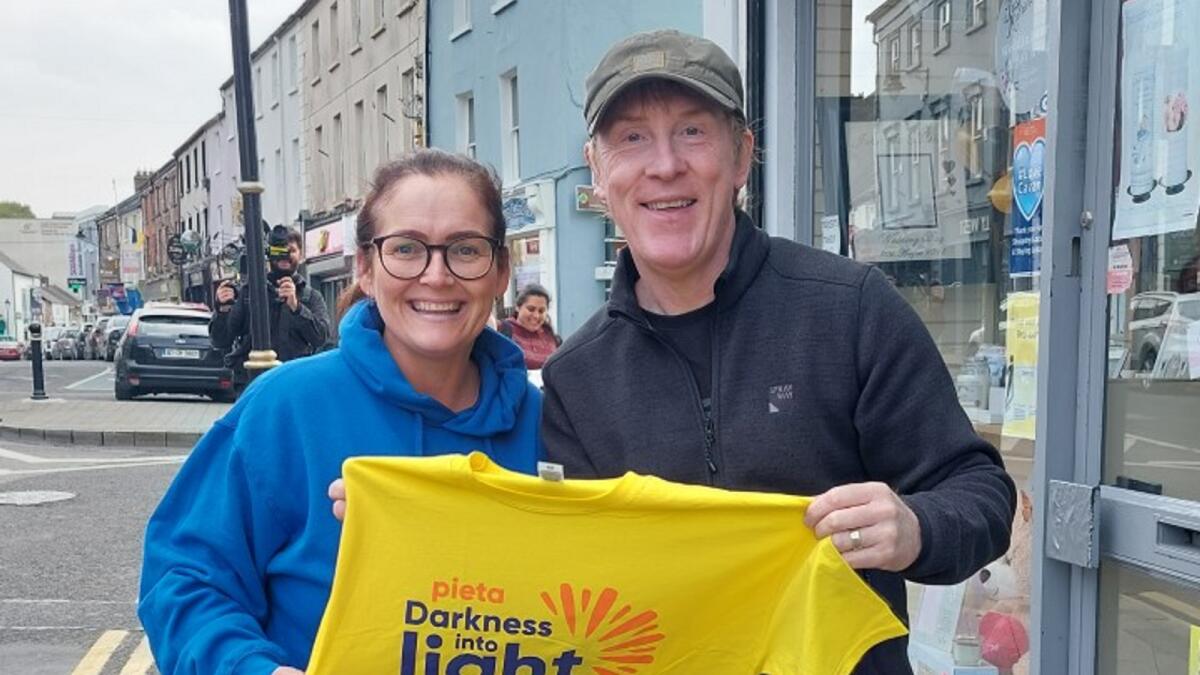 Hector backs local Darkness into Light
The fundraiser takes place this weekend.
Popular television presenter Hector Ó hEochagáin stopped into Cavan's Darkness into Light office as part of a visit to the county last week.
The celebrity is recording for a new television series and met with a number of groups and organisations in Cavan.
"Hector popped into us to show his support for Darkness into Light Cavan Walk and get all signed up", said the Cavan organisation's Chair Fiona Corby.
Thousands are signed up for the Darkness into Light events this year, with two locally, Cavan town and Bailieborough.
It's the first time since 2019 the event, which raises money for Pieta House, is being held due to the Covid-19 pandemic.
The fundraiser is integral to the charity's work raising awareness of supports and supporting those at risk of suicide or affected by it.
This year's event takes place at 4.15am on Saturday morning (May 7).