Pitch inspections by Minister for Sport
Previous
Next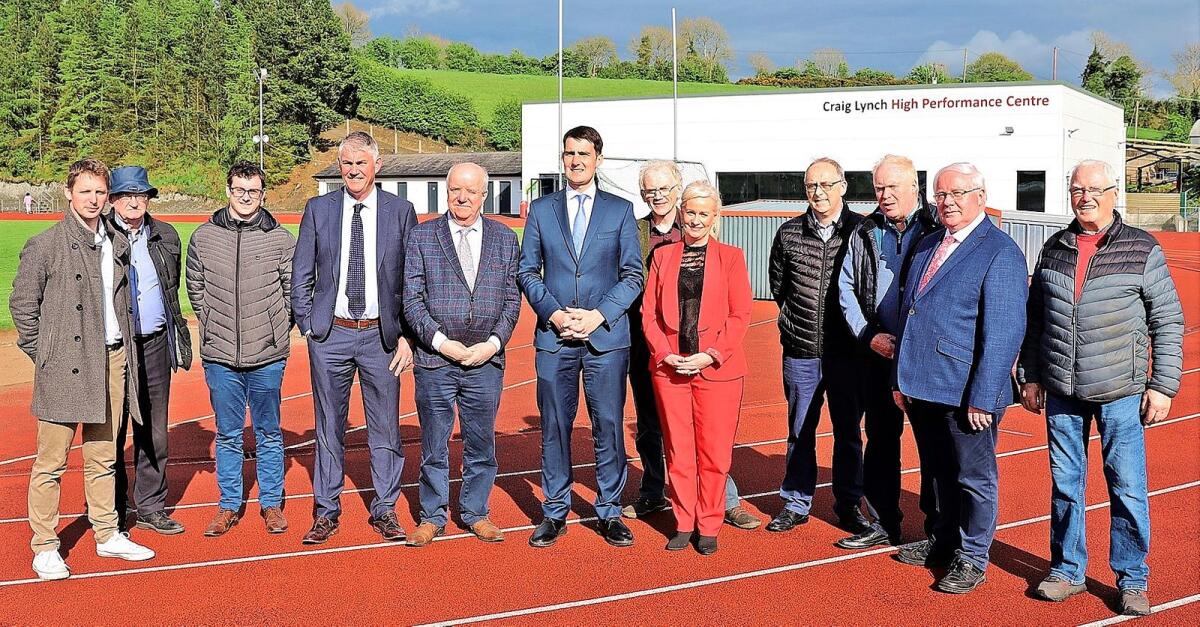 The Minister for Sport, Jack Chambers, paid a visit to County Cavan last Friday afternoon for a tour of various sport facilities, all of which have benefited from Government Sports Capital funding and, some of which, are lobbying for more.
On his itinerary were St Anne's Park in Bailieborough, the Cootehill GAA grounds, the Cootehill Celtic Soccer Club, the Shercock Athletics Club and the local GAA Club, as well as Kingscourt Stars GAA grounds and Kingscourt Harps.
Minister Chambers was full of praise for the various clubs and the volunteers behind them: "The Craig Lynch High Performance Centre at Shercock in Cavan is an amazing resource for athletics and many other sports in the region. It is a brilliant example of a multi-sport facility at the heart of the community," he said, giving one example.
Fianna Fáil Deputy Niamh Smyth welcomed the Minister to show him first hand the impact and value Sports Capital funding.
"Minister Chambers recognises the importance leisure facilities are playing in the lives of towns and rural communities. The physical and mental health of these communities are enhanced and enriched by expanded and better-quality facilities. They are meeting places for people," she said.
The Minister commenced his tour at St Anne's Park Bailieborough.
"He witnessed the continuous development of excellent accessible facilities at the 'Shamrocks' playing fields. The walking track, astro playing area, clubhouse facilities and playing fields are all open and widely used by the community," outlined the local TD.
Cootehill was the next stop with visits to Celtic grounds and Cootehill Harps. "Both venues represented the vast improvements and development that are possible with State funding supporting voluntary fundraising, coupled with the dedicated commitment, time and work of committees and volunteers," said Deputy Smyth.
Shercock Athletic and GAA clubs were next to receive Minister Chambers who was said to be hugely impressed by both centres of active living. "Again, the volunteerism behind the excellence of their grounds stood out and he really embraced the hard work of the 'chosen' few," said Deputy Smyth.
The final leg of the journey saw a visit to the playing grounds of Kingscourt Stars and Kingscourt Harps. "The coaching activity at both venues impressed the Minister and he saw the value of over €575,000 investment in Sports Capital funding paying rich dividends. It was a really enjoyable afternoon meeting and greeting your heroes," concluded Deputy Smyth.