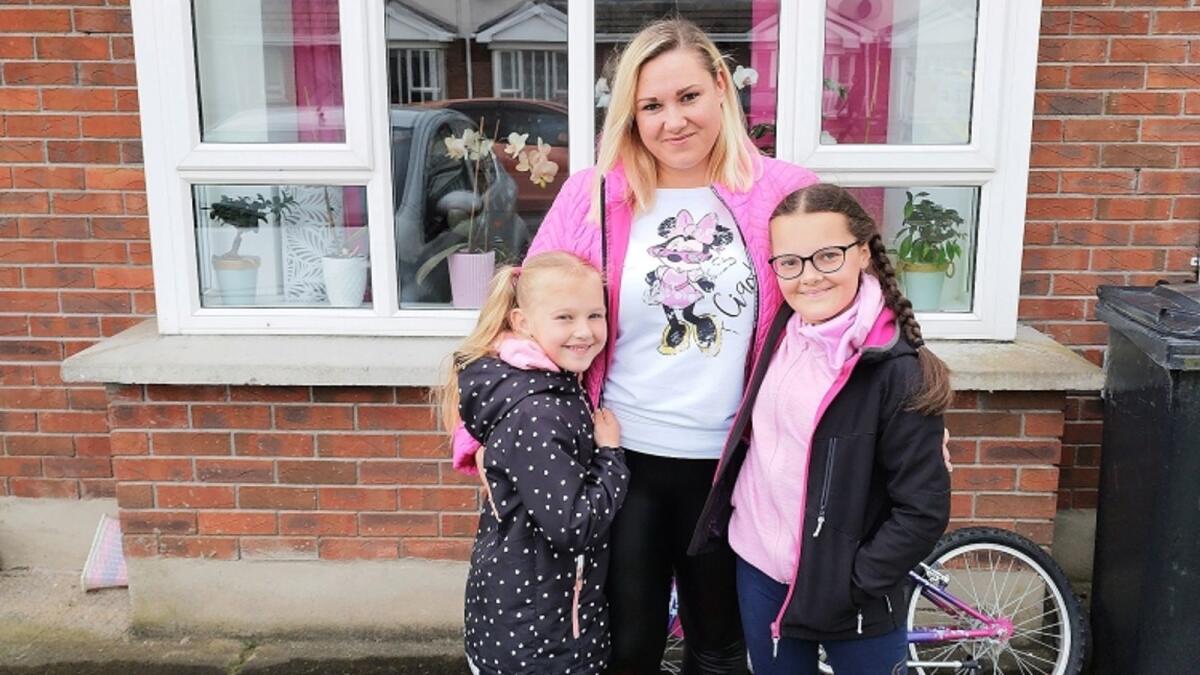 Wanted: A family home in Cavan Town
A mother may have to move herself and her children back to her native Poland as they're unable to find housing in Cavan.
Agnieszka Wojtowicz has been living in Ireland for the past 12 years. A single mother, she has two children attending St Clare's National School in Cavan town and she works as a part-time chef in Castlemanor Nursing Home. She's now facing a worrying time as her landlord is selling the house.
"We have until the 11th of July," Agnieszka told the Celt. "We were given three months so there's one month gone now."
She's hoping to find a house in the Cavan Town area, given her children are in school and she works there. But her search has been fruitless so far. Despite searching daily, she's been unable to find a new home for her and her children. She's contacted a number of people advertising properties for rent but in all cases has received no response so far.
"I contacted three houses last week alone but nobody messaged back. There's no phone number, you can only contact by email. I sent some details about myself but got nothing [back]."
She has also been in touch with the county council but it had little help to offer.
"I spoke last Friday with a lady from housing and she said 'I'm so sorry about you but we have no houses now' so she just told me to check Daft every day. That's it."
Agnieszka, who also goes by Agnes, is now facing a decision: stay in Cavan and hope for the best or move back to Poland with her children. "I'm now thinking of going back to Poland. I'm 31, almost 32. My adult life is here because I'm here 12 years. That will be the last option I think. It's very hard to change everything."
That move, or even a move to a different part of Ireland, could have implications for her children, particularly as her older daughter has special requirements.
"My older daughter has problems with speech so we have speech therapy here and the school knows everything about her."
Agnes says she was hopeful of finding a house when she began searching but will settle for two bedrooms at this stage.
Social Housing
Cavan County Council says it has seen an increase in the number of people contacting it about rental accommodation.
"There has been an increase in queries to the housing department enquiring about private rented accommodation, however, the council does not have a role in sourcing or providing private rented accommodation," it said in a statement.
The number of people who are not currently in receipt of social housing supports but who are seeking help from the Council has increased this year.
A total of 470 people, who aren't receiving supports are on the social housing list currently, up from 435 at the start of the year.
The social housing list as a whole has also grown, from 1,031 approved applicants at the start of 2022 to 1,074 currently.
Rental market
A search of Daft.ie on Monday afternoon showed just four properties in all of County Cavan available to rent. Monthly rents ranged from €750 to €1,450. Just one property is in the Cavan Town area.
By contrast, 23 properties are available for rent across Co Cavan on Airbnb in July - the cheapest with a rent of €1,197.
Government plans to limit the number of properties advertised on sites like Airbnb have been delayed. The legislation would have seen licensing requirements placed on properties offered for short-term letting.
A report, commissioned by estate agents Sherry Fitzgerald last year, showed a 90% increase in the number of properties in Dublin advertised on Daft.ie during the pandemic. This rise was put down to the widespread closure of the tourism sector during lockdowns and the accompanied drop in short-term lettings.
The latest rental sector report from daft says the situation countrywide has "never been so grim".
READ MORE