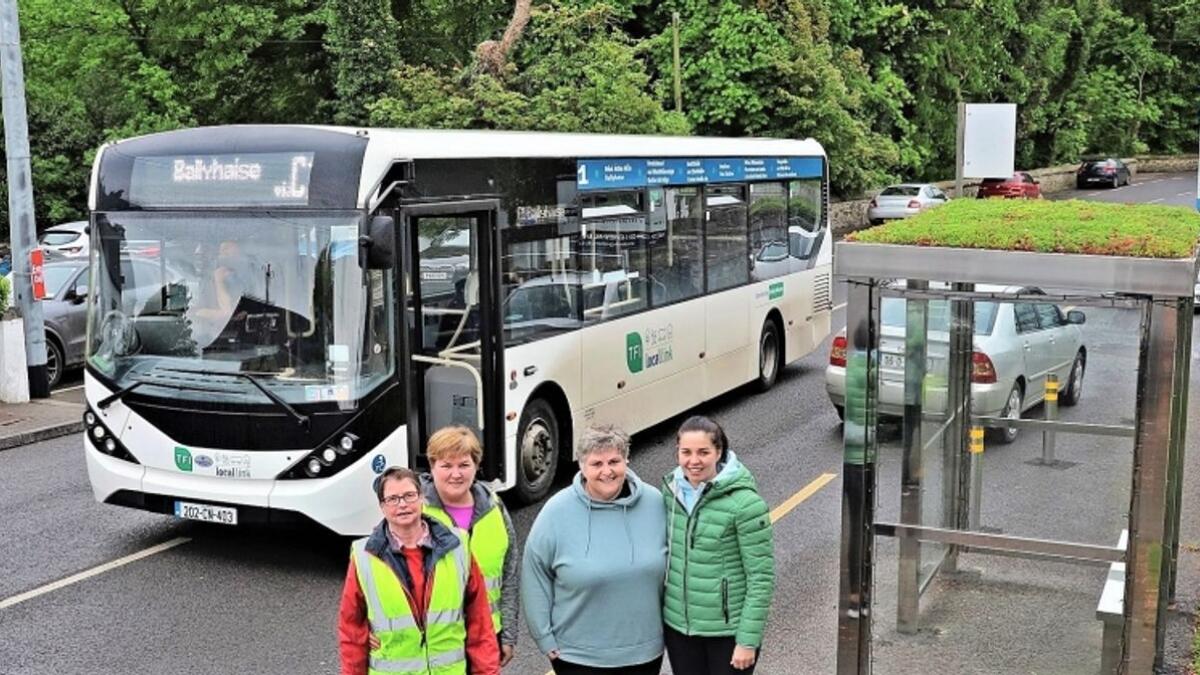 Buzz Stop in Butlersbridge
Butlersbridge has set a new headline for towns and villages providing bus shelters, with their innovative new 'Buzz Stop'.
This green roof Bus Shelter is based on a design used in Utrecht in the Netherlands and the 'Bridge could well be the first in Ireland to put this type of shelter in place.
The Tidy Towns Committee pointed out that this is their way of starting to think "greener" and to act in a more conscious way with climate change to the forefront.
The project was delivered by Butlersbridge Tidy Towns in conjunction with Cavan County Council. It was funded by the Department of Rural & Community Development and Cavan County County Council under the 2019 Town and Village Renewal Scheme.
The village is participating in the 'Pollinator Friendly Towns and Villages in Cuilcagh Lakelands Geopark' project, undertaken by Cavan Heritage Office.
With the assistance of Sarah Rubalcave, horticulturist, they identified areas suitable for pollinator planting.
Sarah created a planting plan and courtesy of Cavan Heritage Office, they received some plants to initiate this project.
Local artist, Heather Brett also created some beautiful signage for the village.