Business women learn how to 'Gain the Edge'
Previous
Next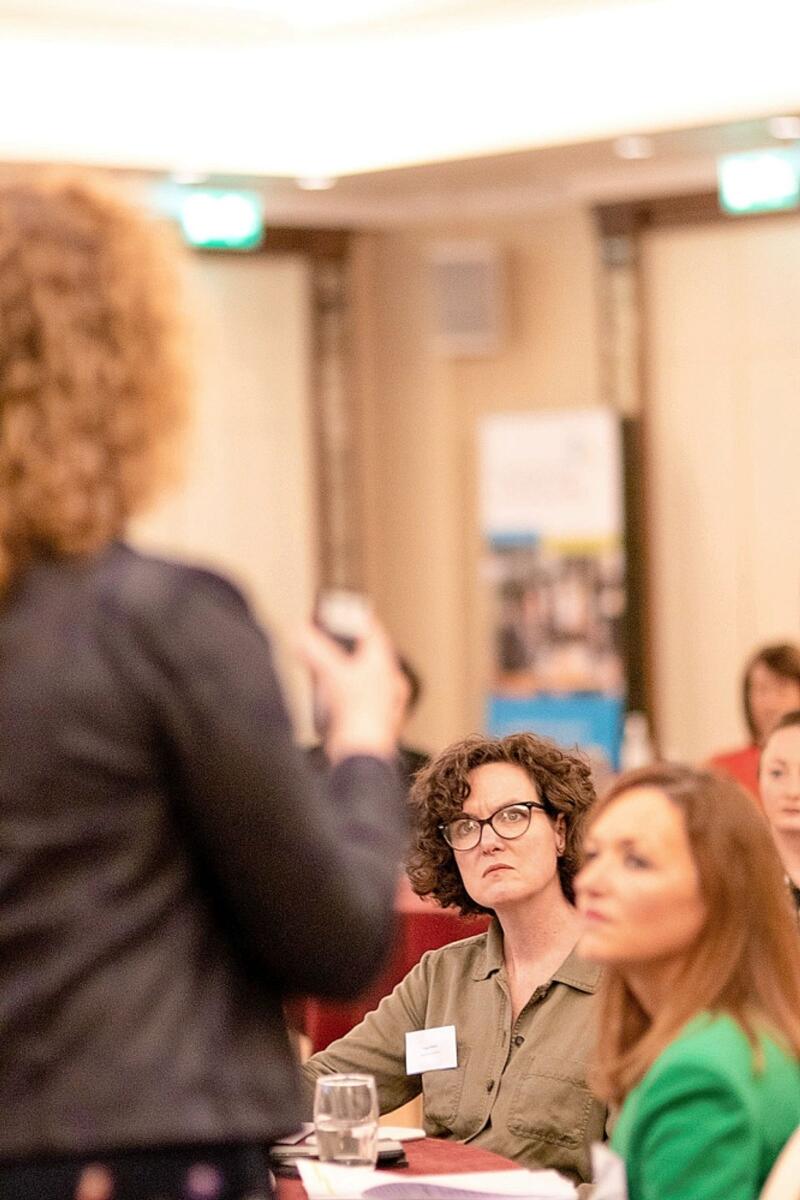 Cavan Business Women's Club (CBWC) met in the Hotel Kilmore last Wednesday, June 1, to learn how to 'Gain the Edge in Business' and to network. Over 35 women in business from the county attended and heard sales expert Shiera O'Brien's tips on selling the result and not the product. Teresa Dobson, TD Accounts, a Cavan Business Women's Club Member, gave a presentation on her business with a clear message that planning is most important for businesses to gain the edge. Margaret McKeon-Boyle, MC for the event and coordinator of CBWC reported on the recent survey conducted of the network's members and new business owner Fiona Shannon of Millside Holistic therapies, based in Clifferna, Stradone, showcased her business, that she says helps her clients rebalance, restore and rejuvenate.
The evening commenced with networking over tea/coffee and sweet treats and this was followed by the members hearing from the guest speakers and learning from the workshop on sales. The event finished with more networking over a light supper where members had an opportunity to discuss their business offerings and learn from each other.
The next meeting of Cavan Business Women's Club, an initiative of Local Enterprise Office Cavan, will be held on Wednesday, June 29, with a theme of 'Brand Storytelling in 2022' when guest speaker Ken McHugh of Lefthand Productions will share how TikTok and Podcasting has changed the way we communicate our message.
Cavan women, whether a business owner, an employee in a business, or thinking of starting a business, can join CBWC; for more information call Margaret McKeon-Boyle on 087-2588918 or email CBWC@leo.cavancoco.ie or check out Cavan Business Women's Club (CBWC) on Facebook, Instagram and Twitter.