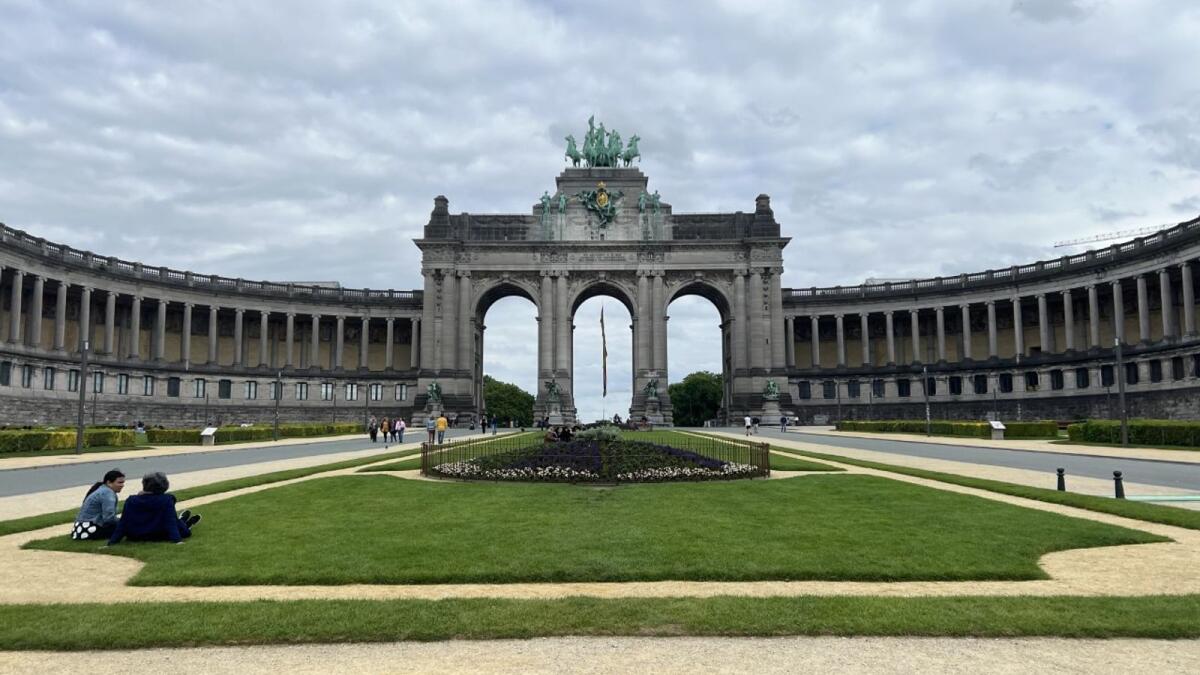 Struggling through the airport chaos
Gemma Good is settling into her new surroundings in Brussels and in her latest The Good Life column tells us all about it...
One week on from the chaos of Dublin airport and still I am apprehensive about returning.
Last Tuesday my flight departed Dublin airport for Brussels at 6.30am. The gate closed half an hour before this. With a check-in bag and promised queues, I left myself three hours to get through. My brother dropped me at the door of Terminal 1. Up until this point I had been fine about moving to Brussels for a few months. Of course I was teary enough saying goodbye to my friends and family the day before, but it won't be forever.
I hopped out of my brother's jeep and grabbed my bags. This was the part I had been dreading: I missed home already. Everything hit me at once and I bawled my eyes out to poor Jordan, who was eager to get out of traffic's way.
Despite my constant nagging to travel, I really do love home which is why I found it so hard to leave. Eventually Jordan had to tell me it was time to go. To say it was a struggle to get to the airport doors is an understatement, between pulling three bags around with me and the tears that just refused to leave my eyes. Unfortunately that was only the start of it. There were queues everywhere, with confused people running around and very little staff giving direction.
I found the queue for Ryanair bag check-in and stood in what I thought was the end of it. It wasn't long before two separate people started cribbing that I couldn't skip the queue. I'd be too honest to skip, I genuinely didn't know where the end of it was. Needless to say these pair weren't any help.
I finally found one Dublin Airport staff member and he was brilliant. He was telling everybody where to go and shouting directions in a friendly manner. I didn't ask for his name, but the person at the entrance of Terminal 1 last Tuesday morning deserves a raise.
I queued for an hour to get my bag checked-in, which posed another problem. I weighed it on the machine, got my bag tag and then brought it to the desk to be put in cargo. When I put it up on the belt, the weight had changed in those few seconds and it wouldn't accept the bag. Again people behind me were getting ticked off, and not one member of staff was in sight to help. I took things out until it met the correct weight. At this stage I was regretting bringing my big winter coat. Stress levels were high.
Another hour got me through security. The staff were brilliant making sure I had everything ready to be checked. He told me I was lucky - that the weekend had been chaotic with people waiting well over two hours for security alone.
Finally through, my flight departed on time and I slept the entire way over to Brussels. Unfortunately, the day I arrived there were public transport strikes throughout the city. This meant yet another queue for a taxi. To be honest it flew, I got chatting to a man who had flown in from New York. He worked in security and law enforcement within dating apps. I told him about the murders in Sligo earlier this year, and he said that this is the sort of thing that he works to prevent. Before we knew it, we were next up for a taxi. We said our goodbyes and I was on my way. I don't want any Cavan tightness jokes, but €40 for a 10km journey stung me. Taxi companies were definitely taking advantage of the opportunity for profit.
I have been here now for a week, and I love it. Brussels is a beautiful city with so many parks, restaurants, cobbled streets and historic buildings. I haven't had too much time to explore yet, my days are consumed with work (which I love so far) and accommodation visits. My workplace is beside the European Commission, which is great. There are always camera crews and presenters filming for news, people protesting and business people rushing around. It is a completely different world.
I do of course miss home though. Facetime calls just aren't the same.
* Gemma Good is from Killeshandra and a second year journalism student in University of Limerick.
YOU MIGHT ALSO ENJOY