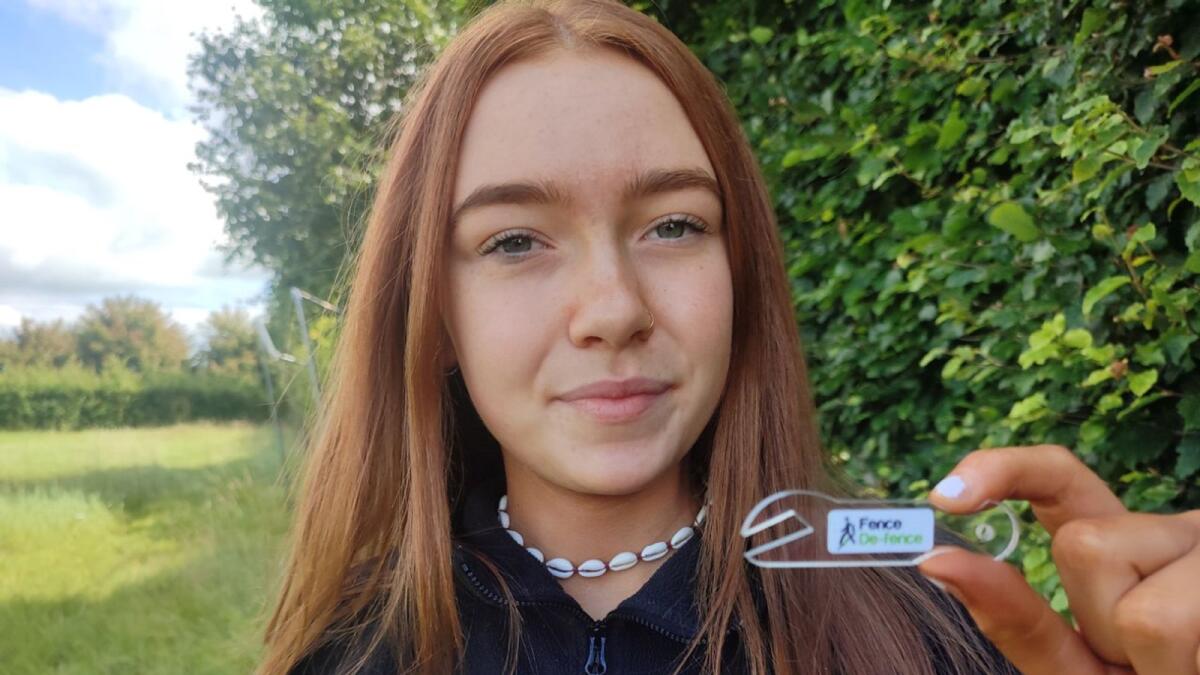 Cavan entrepreneur buzzing ahead of Ploughing Championships
16-year-old believes Fence De-Fence will be a huge hit with the farming community
An enterprising Cavan teenager is hoping her award-winning innovation will create quite a buzz at this year's National Ploughing Championships.
Alanna McCabe's 'Fence De-Fence' mechanism is no bigger than a standard bottle opener. A groove at one end of the small, key-ring device allows the user to push down on or hook up an electric fence, without fear of getting shocked, saving time and improving personal safety while out and about in the great outdoors.
The 16-year-old believes Fence De-Fence will be a huge hit with the farming community, as well as those involved with horses, gun clubs, hillwalking, farm contractors or anyone who regularly crosses lands cordoned off by electric fences and doesn't want to risk getting shocked.
Fence De-Fence has already won the approval of the judges at the Enterprise Ireland virtual Innovation Arena in 2020. The then 14 year old from Ross, Mountnugent was crowned the youngest ever winner of their Young Innovator of the Year Award. She was also an overall award winner at the recent Tullamore Show.
Winning the Young Innovator Award was phenomenal, and as part of the prize, Alanna was awarded an exhibition space in the Innovation Arena at this year's National Ploughing Championships.