Breffni brimming with culture
Previous
Next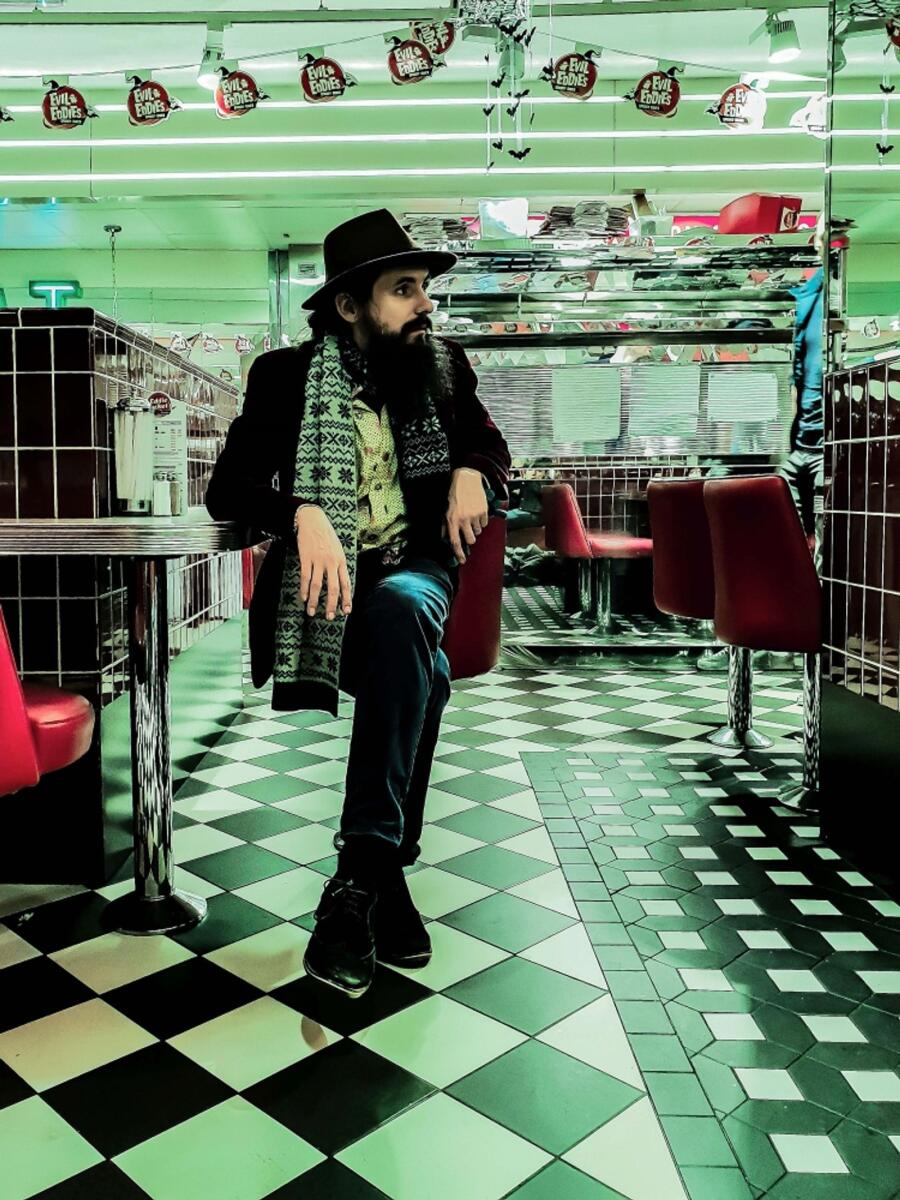 Culture is bursting from the seams in the Breffni County and what better way to experience all the county has to offer than Culture Night?
Fantastic shows, gigs, performances and talks galore are set to pop up around the county this Friday, September 23, from music, art, crafts, food and everything in between.
With dozens of events taking place around the county, it's important to plan ahead if you want to see more than just one or two.
Feel like acting the clown? Then Cavan Town is the place to be where you will see flips and fleas, incredible feats of human physical skill, sense defying silliness and some very opinionated puppets- five shows to make your jaw drop and your eyes pop!
If drama is more you, then make your way to St. Patrick's Hall in Shercock where you will witness the premier of "Under the Briars" by much loved playwright John McManus. The drama will feature an abandoned island, an ancient graveyard, a cursed plot, a deal with the devil and two gravediggers who hate each other. What could possibly go wrong?
Cootehill Library is set to open the curtains to "Clarity on the Last Day", a play penned by Cavan's own Charlie McGuinness which concerns itself with prunes, observations, and memories. A man in a chair details the events of the last day, in particular the last evening, of his life. All the moments and happenings that never quite made sense now, in an 82-year-old Parkinson inhabited body, find a place that feels right.
If your child is keen to dip their toe in dramatic waters then make your way to Gonzo Youth Theatre at Pollamore Far where workshops will take place for anyone between the ages of 8 and 20.
NYAH will combine drama and music from 9pm in the Farnham Arms Hotel with a short drama showcasing stories, poems and songs from Cavan and the surrounding counties in both English and Irish, followed by a traditional Music Session.
Theatre isn't for everybody, so if you find these perfromances don't tickle your fancy, why not dance the night away instead at one of the many musical displays taking place across the county.
Cavan Adventure Centre will host "An evening of Laments" from 6pm to 7pm where attendees will be treated to traditional music and poetry celebrating the ancient art form of the lament.
A similar event is set to take place in Milltown which consists of a one-hour and 30 minute show featuring music, songs, poetry, and art from and inspired by west Cavan's natural and cultural heritage.
Or take it up a beat as Dowra's finest musicians, young and old take to the stage in Dowra Courthouse from 9pm to play a few tunes. They will then give way to an open mic night which encourages all talented performers to put their skills on display in front of the crowd.
Art fanatics will also be covered on Culture Night with many artists around the county opening their studio to display their work, including Cavan Town's Marie Smith and Jackie O'Neill.
Marie found fame in her work in recent years with her sculpture, "The Hug" which she created during the Covid-19 pandemic and more recently her sculpture "Stephanie" which is currently being displayed in the National Gallery of Ireland.
Right next door to her studio is fellow artist Jackie O'Neill who is set to see the official launch of her studio the same night.
Both studios will be open from 4pm to 8.30pm on the night.
There are also a range of events happening across the county which are unlike any of the others.
In the west of Cavan, Mullagh will be celebrating all things potato with a unique boxty and colcannon making experience in St Kilian's Heritage Centre. Attendees will also see the addition of music and poetry on the night.
Virginians are set to see stilt walking taking place in the town from the Church of Ireland Grounds at five o'clock.
This will be followed by Syrian Dance Group and Irish Dance Group who will perform a formation Multicultural Dance in front of the Courthouse.
Heather Brett will launch a new anthology of collected stories from local writers in Belturbet Railway Station.
Also in Belturbet on the night, The Widow's Bar will be hosting a traditional soy candle making demonstration by Janes Flames followed by an evening of Irish traditional music, song, and storytelling.
Music will also be heard from local songwriter Fiona Maria Fitzpatrick and London uilleann piper and pianist, John Devine.
Or maybe as cultural as you are, after a long work week you are keen to kick back and relax in the comfort of your armchair wrapped in a warm blanket. Never fear, if the pandemic has taught us anything, it's that online alternatives are plentiful.
Sarah Maurer is the artist behind the Wildflower series. Sarah's focus on Wildflowers became more prominent during the pandemic. "The beauty in nature and the garden filled with something new each day if you really looked hard enough".
'Wildflower' is Sarah's first book.
Culture Night is taking place all across the country this Friday with over 1700 events taking place on the night.