Saint Gobain: Giving back to the community
Founded in Kingscourt in 1936, Saint Gobain Construction Products Ireland Ltd, formerly known as Gypsum Industries, is continuing to play its part in the community with its latest initiatives under its Community Outreach Programme.
Proud that generations of local families have chosen the company as their preferred employer, the company creating a Community Outreach Programme.
Managed by a committee of employees, its aim is about "giving back to the local community and making the world a better home".
The programme has supported a number of local projects and initiatives since its inception in 2010, including sponsoring local GAA and soccer clubs, providing IT equipment for primary and secondary schools and funding for community assocations and environmental projects such as Dún an Rí Forest Park.
In 2022, the company sponsored several projects that support areas such as education, sustainability and mental health.
Saint Gobain is delighted to fund Knockbride Primary School's Sustainability and Biodiversity Project to help the children become more aware of the world around them.
Previous
Next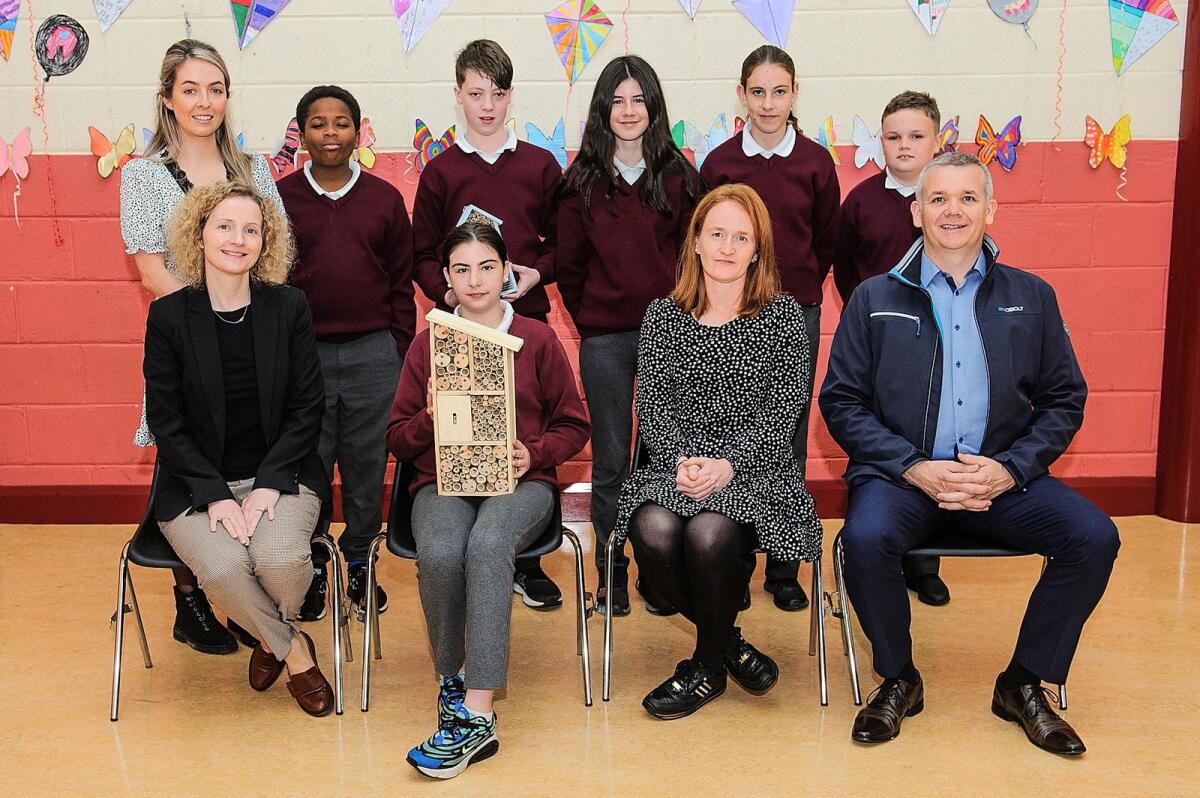 Principal at the school Margaret McCabe is excited about what's going to take place, thanks to funding from Gobain:
"We're going to create a polytunnel with raised beds so the children will have an opportunity to plant fruit and veg and watch them grow. We'll also have an outdoor seating area so we can have an outdoor classroom.
"We'll have a state of the art weather recording station. It'll send live data to the classroom and it will also link into the Met Éireann database. So it's very exciting."
Kingscourt's Men's Shed group is also among the organisations to benefit in 2022. Many of its members are former employees of Saint Gobain.
Previous
Next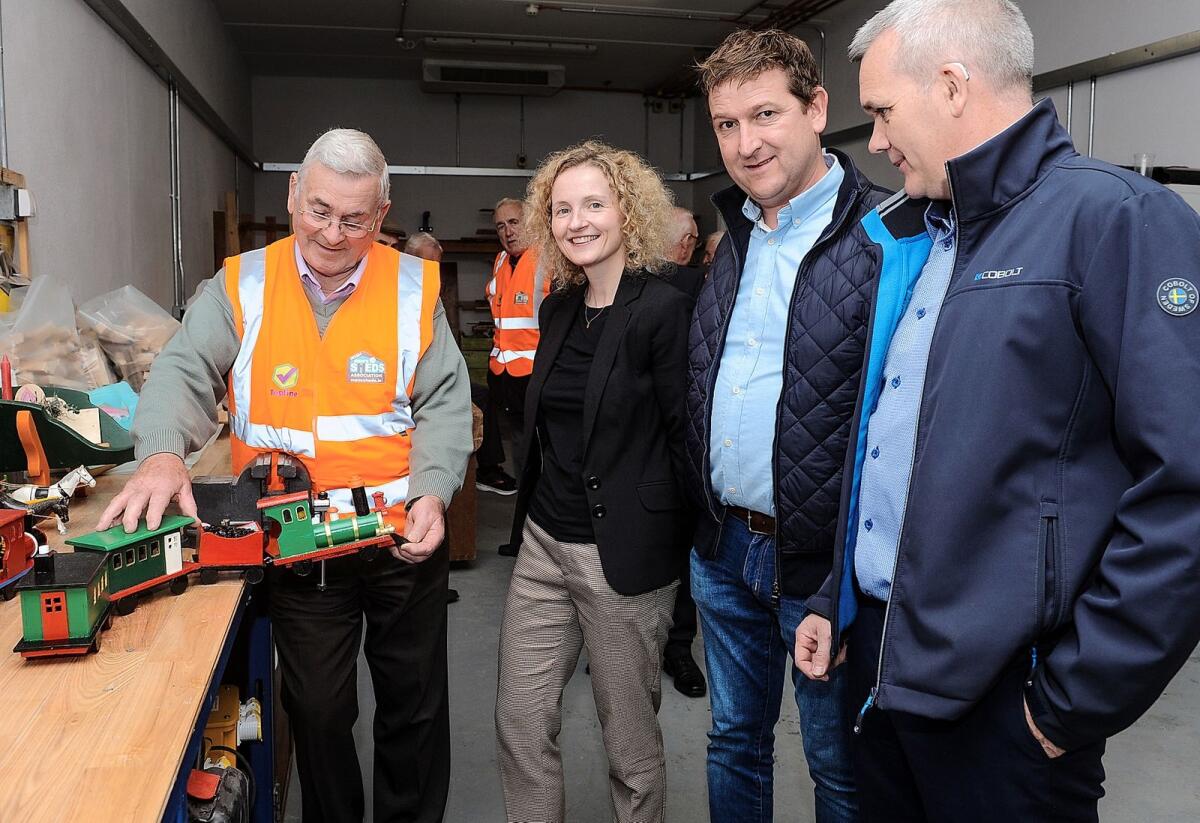 Seamus Bennett, the Men's Shed Secretary says the support of the company means a lot:
"It's a very generous donation. We're badly in need of a few bob. We really have nothing, you know? The insurance is coming up again in a few months so it'll be a big help. We're very thankful to them all."