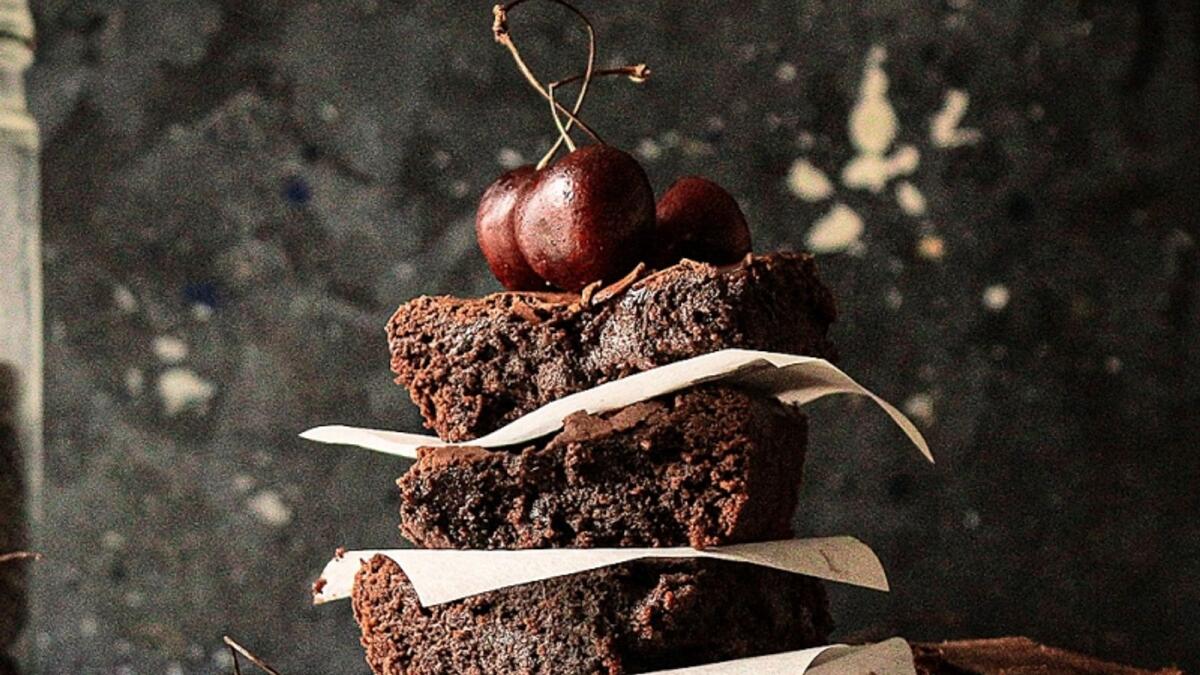 Gluten Free Chocolate Chunk Brownies
- Recipe by Rosie Morgan -
The Pink Haired Pastry Chef
A WORD FROM THE CHEF
Rich, fudgy centered brownies with chewy, cakey end bits are the ultimate level brownies for me. These gluten free chocolate chunk brownies hits all those sweet spots plus the added richness of melted milk chocolate. They take less than an hour from start to finish and are insanely addictive and decadent. You can replace the milk chocolate chunks with dark or white chocolate either, depending on your tastes.
INGREDIENTS
165 grams butter
165 grams dark chocolate
Three whole eggs
190 grams brown sugar
75 grams gluten free flour
20 grams cocoa powder unsweetened
150 grams milk chocolate chunks or squares roughly chopped
METHOD
Begin by preheating the oven to 200°c (400°f) or 190°c (380°f) if fan assisted.
Using a small sharp knife, cut into the milk chocolate squares if using. Leave to one side.
In a small saucepan, add the butter and dark chocolate. Heat on a very low heat, stirring often until fully melted. You can also do this in the microwave on 30 second bursts.
In a large mixing bowl, add the eggs and brown sugar. Whisk on medium/high for three to four minutes until pale and fluffy.
Carefully pour in the melted butter and chocolate and combine gently with a rubber spatula.
Sieve in the flour and cocoa powder. Mix gently with the rubber spatula until no lumps remain. Add in the chopped milk chocolate and mix gently. Pour into a greased and lined square eight-inch baking tin. Top with any remaining chocolate chunks. Bake for 20 minutes. The top should have risen and cracked around the edges and should still be very wobbly.
Allow to cool fully before serving.
ABOUT THE CHEF
Rosie Morgan, who is a freelance food photographer, food stylist and recipe developer can be found on Instagram or Facebook @pinkhairedpastrychef You can also contact her at: pinkairedpastrychef@gmail.com
YOU MIGHT ALSO ENJOY