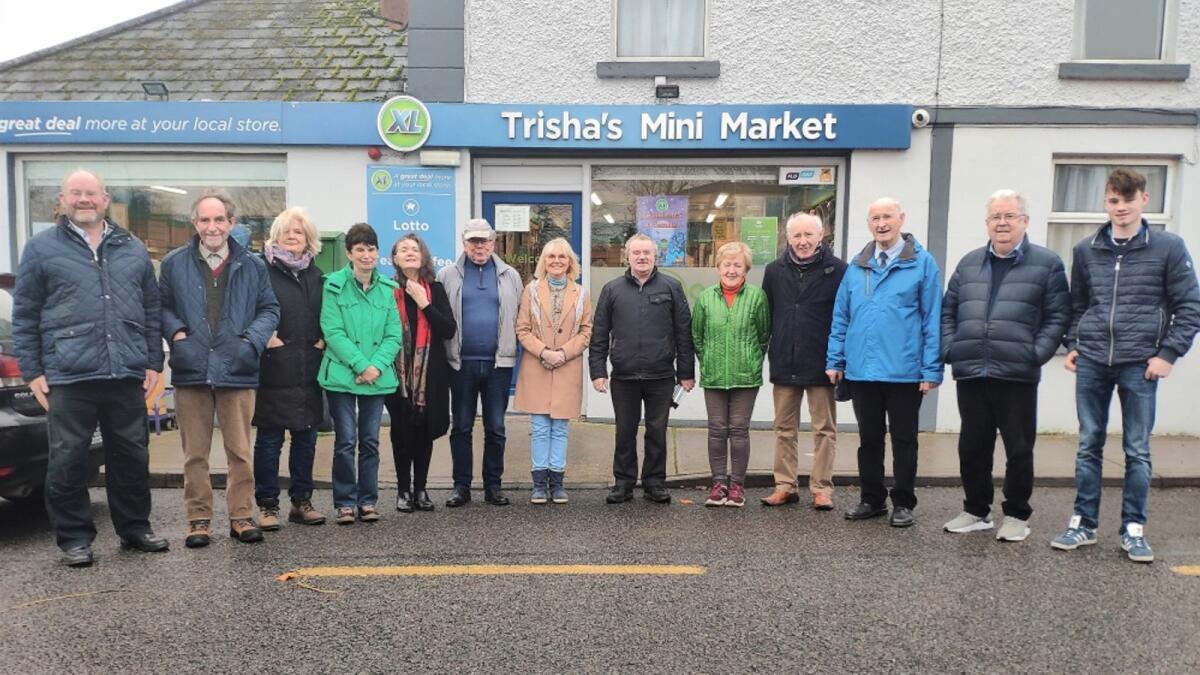 Talk of the townlands
Launch New CD captures rich heritage of Drumlane's townlands
The parish of Drumlane boasts 120 townlands, mainly rural, with the exception of Kilconny that forms part of urban Belturbet.
It's a community that stretches from Belturbet to Ballyconnell, and as far as Killeshandra.
Each area is as varied as the people who hail from it, and their unique voice and character has been captured as part of a listening project set to be launched later this week, Saturday, December 3, at 3pm at the Drumlane Bar in Milltown.
The specialist recording features songs, poetry, recitations and music. "It is a way of preserving what otherwise might have been lost," explains local Declan Fitzpatrick, who set about compiling the recordings with fellow Drumlane native and former St Bricin's school teacher, Brigid Sheridan.
Some of the recordings date back to the 1980s, and through to the late '90s, mid-00s, and earlier this year also, and include several by people who have since sadly passed away. Among those to feature on the double CD are the late Tommy Brady from the townland of Tomasson, Cameron Burns (Arden), the late P McCartin (Gortaquill), Liam Fitzpatrick (Derravona), Michael Sheerin (Rafian), Joe McManus (Drumsladdy), Karina Charles (Mullaghmeen), Thomas Brady (Nahelis), Barry Wilson (Naughan), Eddie Fitzpatrick (Derravona), Michael McCabe (Drumkerl), Francis McDonald (Tawlaght), Elizabeth McDermott (Naughan), Edmund McManus (Killycar), John Hegarty (Killycar), Patricia Doole (Derravona), the late Sonny Maguire (Coragh), the late Jimmy McCabe (Coragh), Tara Hegarty (Killycar), Pa Jo Kennedy (Quivvy), the late PJ Sheridan (Kilnaglare), Peter Sheridan (Kilnaglare), Brian McDermott (Naughan), Ian Corrigan (Milltown), Bríd Óg Dolan (Dreamfield), Una Leddy (Kilnacrannagh), and the late PJ Flood (Camaleer).
Also featured is the band Eiriu, and a recording of the Milltown Scór Group from 1999.
Each of the contributors and the townland they come from are identified on the CD by Ryan Kennedy, Ciara Kennedy, Bríd Óg Dolan, Declan Fitzpatrick, Nuala Corrigan, Barry Wilson, Brigid Sheridan, and Pa Jo Kennedy.
Declan goes on to say that some of the townlands mentioned are often only known to the people who live in them.
Several of the recordings were carried out by John Gerard Flynn of the former Flynn's Bar in Kilconny during the 1980s. "Their voices, had they not been recorded then, would have been lost forever," suggests Declan, who has a keen interest in the social history of the parish of Drumlane.
This project is the latest inspiration following the release last year of the DVD 'A Time to Talk'.
The two-disc DVD, which is still available to buy, focused on conversations with persons of note in the local area about what life for them was like growing up in rural Ireland. Once again, sadly, several of those featured have sadly passed away making their contributions even more invaluable.
"There are some wonderful recordings on there, from the Milltown Scór Group of 1999 to the likes of the late Tommy Brady from Tomasson, or PJ Sheridan in Kilnaglare."
He concluded by thanking everyone who contributed to the making of the CD, which is to be launched this weekend and available from Trisha's Mini Mart in Milltown. He also reached out to anyone who might have songs or recordings from the past to contact him as he has plans to release a second collection in future.