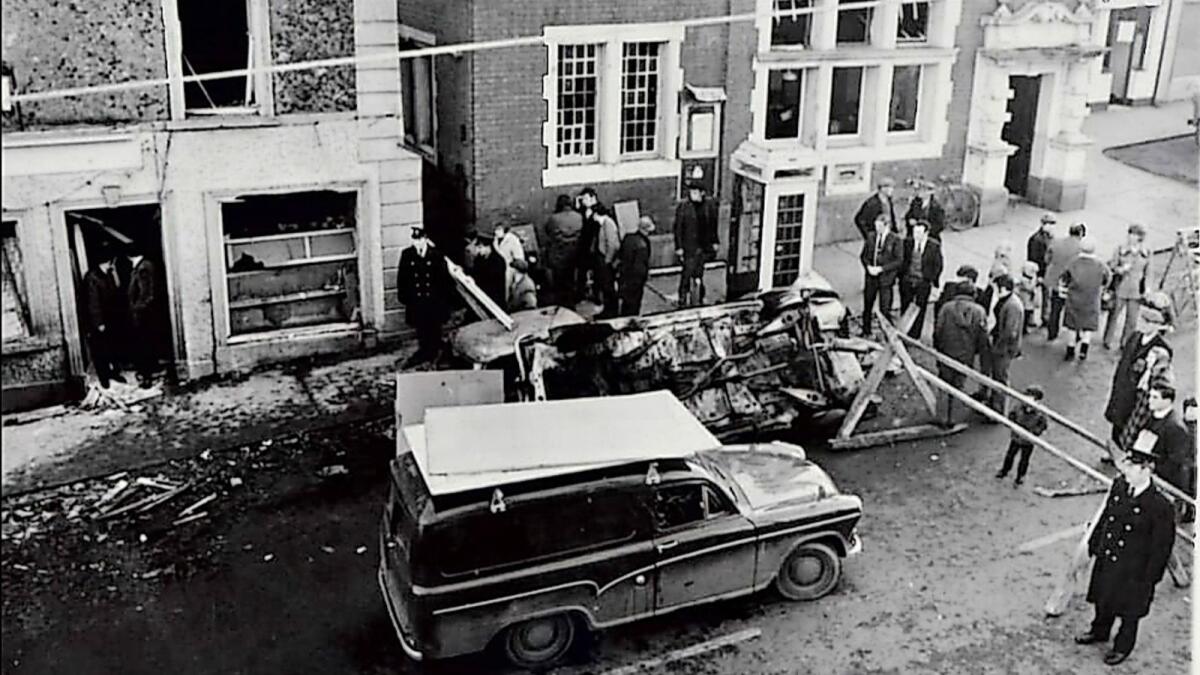 Belturbet remembers
The town of Belturbet will this year commemorate the 50th anniversary of the loyalist car bombing attack that killed two teenagers.
Age 15 years, Geraldine O'Reilly was inside Slowey's chip shop when the 100lb bomb packed into a Ford Escort, parked near the town's post office, exploded at 10:28pm on December 28, 1972.
Patrick Stanley (16) from Clara, Co Offaly also died that night. A gas delivery assistant, he was in a phone box nearby having stopped off to call his family and let them know he'd be late home.
Twelve more people were also seriously injured by the blast.
The 50th anniversary commemoration of the bombing will take place at 12 noon on December 28, 2022, with a wreath laying ceremony conducted at the memorial erected in the centre of Belturbet in memory of Geraldine and Patrick.
Cavan County Council is involved in organising the ceremony, in liaison with Margaret Urwin of Justice for the Forgotten, who has advocated on behalf of the families of Geraldine and Patrick as well as other families of victims of the Northern conflict.
Frank Shouldice, who directed the RTÉ Investigates programme 'Belturbet: A Bomb That Time Forgot', has been invited as guest speaker, as has Ms Urwin.
Cathaoirelach John Paul Feeley, will address the event on behalf of Cavan County Council.
Earlier this year gardaí announced that an incident room had been established at Ballyconnell Garda Station, and a cold case team apointed to conduct a full examination of all bombing evidence, both old and new.
That investigation is "ongoing".
An Garda Síochána will back-up this renewed trawl for leads with an additional appeal for fresh information, which will take place on RTÉ's Crimecall, to be broadcast December 19.
Anyone with information in relation to the Belturbet bombing on December 28, 1972 is asked to contact the newly established incident room at Ballyconnell Garda Station on 049-9525580; the Garda Confidential line, freephone 1800-666-111; or Crimestoppers on 1800-250-025.