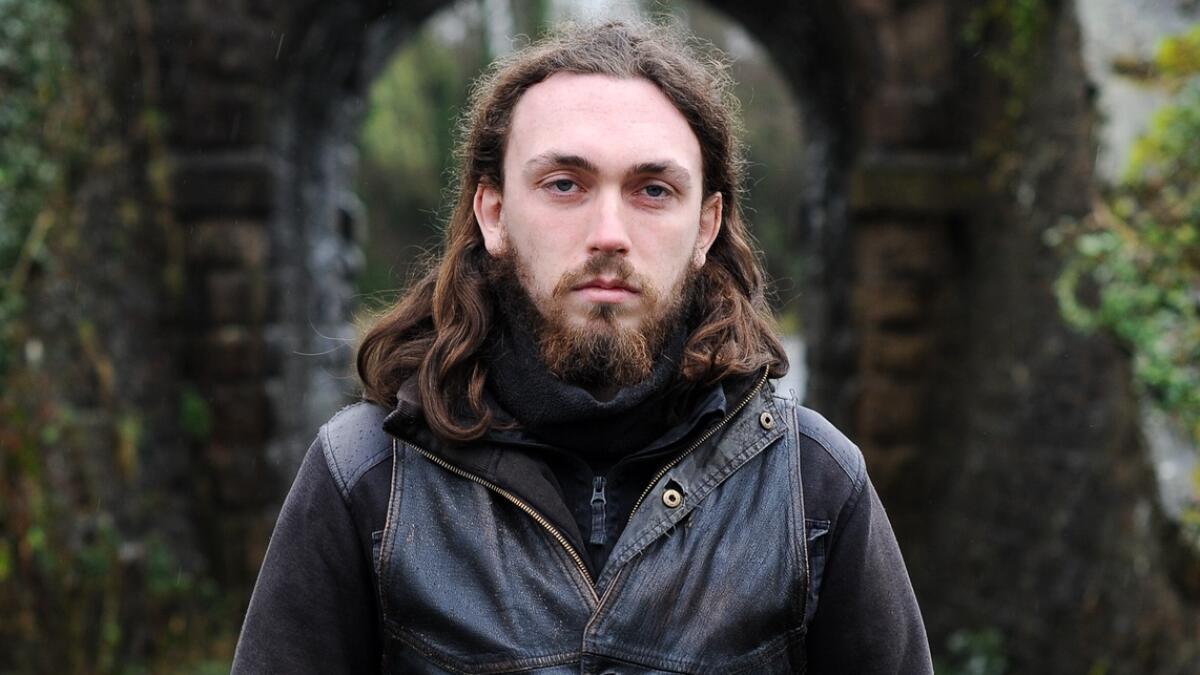 Divide and conquer
MYSTERY Local writer's debut novel delves into a murder in a future where the pandemic persists
While it may be too soon for many to explore the pandemic and its implications with an unflinching factual retelling, writer Donnchadh MacGabhann has approached the topic in a much more palatable way.
Rather than revert back to Varadkar's famous pre-Paddy's Day speech, and the emergence of Dr Tony Holohan and his NPHET colleagues as household names, Donnchadh instead zooms into the future with his debut novel, 'The Long Shadow'. He cleverly broaches the two year episode by exploring possible political and societal out-workings, had the pandemic persisted.
"The way I saw the pandemic was as a watershed moment that would define the future in a sense - that we would all keep looking back to the pandemic to explain where we are today - so the pandemic would cast this long shadow over human history in a sense," says Donnchadh .
"We're not seeing it at the moment because we're distracted by a million other things. But more than we care to admit, I think it has affected a lot of how we see things, and do things now. At the moment I think it is too soon for us to reflect on it."
He observes the media do refer to the pandemic to explain current circumstances, but believes there's a reluctance to delve back the experience that traumatised so many.
"It's become a reference point, where you mention it just to explain how things are right now, but no one actually talks about how it was living through it. No one wants to relive it in a sense.
"I think we are so willing to get back to normal we are at the point now where the past two years didn't happen in a way - everything's back to the way it was. I think it will be a couple of years time before we can reflect properly on it; or if there is a second pandemic it will become relevant again," he says.
This engagement with our past, and how it shapes our future is the daily preoccupation of historians, a discipline of which Donnchadh is well versed. Having studied history in Trinity, he is now studying a post grad in Sweden's Uppsala University in Holocaust and Genocide Studies. The topic seems to chime with the tone of the book which he describes as "a murder mystery set in a post pandemic dystopia".
The opening chapter introduces the reader to his police protagonist Vaclav, who has to navigate the new normal where the restrictions have been enforced for "years beyond count".
Donnchadh skilfully sets the sinister tone where 'White Coats' brandishing truncheons patrol the streets to ensure citizens comply with the public health recommendations which over time have morphed into laws which must be abided. His descriptions are very cinematic:
'They came as a pair. Both were clad in the long double-breasted plastic coats and knee-high boots which distinguished their creed. A latex balaclava fitted with binocular goggles tightly embraced their heads so that not a single human feature was visible to the world.'
Divided
In this future, democracy has given way to an authoritarian state after 'The Doctor's Plot' saw the technocrats out-manoeuver "the dithering parliamentarians". Old class systems are further entrenched through degrees of protection afforded by vaccination. Hence the unprotected masses are sentenced to a pitiful new normal, while the intelligentsia retain a privileged existence. Such distinctions are strictly enforced in this police state; separated along 'Quarantine Lines'.
"The city is divided in two halves - so in one half you have a city ruled by doctors and scientists and they enforce a vaccine mandate on the people of the city - on the other half you have anti-vaxers and conspiracy theorists who have their own regime," he says, noting this segregated city is "half inspired" by Belfast or Berlin of the '80s.
Donnchadh wrote the story in the summer of 2021, a time when vaccines were available and their effectiveness suggested there was "light at the end of the tunnel". Yet considering how time had dragged, it simultaneously felt like "the Lockdown would never end".
"The story is highlighting that feeling of futility. It runs with the scenario of - what if the pandemic never ended - how things would have changed for society. And within that context you have this murder mystery taking place that goes right to the heart of the issues that are being explored."
The 25 year old agrees the book's cover image, which depicts a skeletal spectre looming over a foreboding Victorian building is quite misleading, in tone at least.
"I wasn't expecting that myself," he admits. However, without giving away the plot, he explains it does have "a horror component".
"I took a much more realist approach to it - there aren't supernatural beings - it's more so how people within the story view things and how they are affected by the pandemic - they are haunted by the past in a sense. It's how they interpret their reality, it's not that there's actual ghosts."
Donnchadh hails from Killyvaghan, a lakeside townland not far from Cootehill and has long enjoyed creative writing as a hobby, mostly penning short stories. He believes his passion for Irish - he attended Gaelscoil Ultain and Coláiste Oiriall in Monaghan - is discernible in his style.
"It definitely still influences how I write and how I perceive things, so it's still there as an undercurrent in my writing."
'The Long Shadow' began life simply as a Lockdown project to entertain himself. He never intended to publish it. However a friend had recently published a book, which gave Donnchadh the encouragement to send it on to publishers.
"I already had this thing written that was 200 pages long and thought, sure I may as well send it on somewhere - I wasn't expecting anything to come back. I sent it out on a whim, and was like 'Okay - it's a winner - so I went ahead with it then."
To have his own novel published by Austin Macauley and available both as a paperback and e-book from the likes of Amazon and Waterstones, he describes as "quite surreal".
Now that's he's had a published book, does he harbour aspirations of being a full time author?
"That would be the dream alright - full time, it would be much nicer than working in an office. If it happened it would be great, but I always keep my expectations at a realistic level.
"I didn't write it with the intention of selling it, I wrote it because I enjoy writing. The way I'm looking at it, is if even one person reads it and gets something out of it - that's a win for me. Anything beyond that is pure profit."
The Celt spoke to Donnchadh at the tail end of his trip home for Christmas and he will have returned to Sweden by now. As such his book launch will take place virtually.
"Because it's a pandemic book, it seems rather apt to do it over Zoom," he quips.
The launch of The Long Shadow by Donnchadh MacGabhann will take place on Thursday, February 2 at 7.30pm Irish time. Tickets for the hour long online event are free and available from Eventbrite.